Professional development
Top 4 cloud security certifications [updated 2021]
Certifications are often one of the top ways employers screen candidates for high-powered tech jobs. As time goes on and new technologies emerge, organizations that host certifications keep pace and roll out security certification options for these new technologies.
Cloud computing has proven to be no exception to this rule. This article will detail the top four cloud security certifications available in 2021.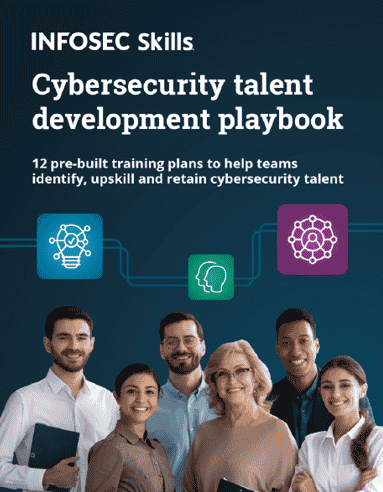 What should you learn next?

From SOC Analyst to Secure Coder to Security Manager — our team of experts has 12 free training plans to help you hit your goals. Get your free copy now.
1. Certified Cloud Security Professional
Hosted by a combined effort between (ISC)² and the Cloud Security Alliance, the Certified Cloud Security Professional certification (CCSP) is one of the most popular cloud security certifications today. Providing a real-world standard of security-focused IT certification, CCSP certifies that the cloud professional has a profound understanding coupled with hands-on experience with cloud security architecture, design, operations and cloud service orchestration.
Certified Cloud Security Professional prerequisites
To qualify as a CCSP certification exam candidate, exam takers must have satisfied one of the following conditions:
Five years of experience working full-time in IT. Among this experience must be three years working directly with information security, coupled with one year focusing on cloud architectural design requirements and concepts, cloud data and application security, operations, infrastructure security, legal and compliance

Five years of full-time work experience in the IT field coupled with three years of experience focusing on information security, along with knowledge of the Cloud Security Alliance's Certification of Cloud Security
Or:
Further exam details
125 questions

You must achieve a score of 700 out of 1,000 to pass

The question types are multiple-choice

You will have three hours to take the certification exam

Check

here

for current exam pricing
2. Certificate of Cloud Security Knowledge
Hosted by the Cloud Security Alliance and introduced in 2010, the Certificate of Cloud Security Knowledge (CCSK) is a widely accepted and valued certification within the IT field. This certificate provides employers with a validation of your competency in cloud security (earned by your hard work and experience), and the necessary globally accepted technical skills, knowledge and abilities to develop an effective and holistic cloud security program.
CCSK goes a few steps further by allowing certificate holders access to helpful career resources, including networking ideas and tools. This certification will also help certification holders differentiate themselves from the crowd of other job applicants — the cloud field is becoming more populated, and the rarity of this certification may be what makes you an organization's sought-after "unicorn."
The CCSK is an open-book, online exam completed in 90 minutes with 60 multiple-choice questions. Purchasing the exam costs $395 and provides you with two test attempts, which you will have two years to use. The minimum passing score is 80%.  
CCSK exam prerequisites
While there are no prerequisites for taking the CCSK certification exam, the Cloud Security Alliance has recommendations for certification candidates. The most important thing is for candidates to enroll in CCSK training to prepare for the exam.
3. Professional Cloud Security Manager
The Cloud Credential Council provides the Professional Cloud Security Manager (PCSM) is a globally recognized certification. It is known as one of the standards of achievement for cloud-based security professionals. This certification validates the certification holder's security skills, experience and knowledge of the cloud environment and demonstrates that you can manage an organization's cloud security.
Some of the skills that PCSM-certified professionals will be responsible for having mastered include:
Securing cloud services and deployment models from a vendor-neutral standpoint

Implementing and defining cloud security best practices to cloud infrastructures

Securing data, operating systems, applications and cloud infrastructure

Managing and controlling cloud resource access
Professional cloud security manager prerequisites
Technically, there are no prerequisites for earning the PCSM certification. However, certification candidates must be IT professionals working full time for five years and focusing on enterprise security. This experience must translate into a thorough knowledge of cloud services and deployment models.
It should be noted that the Cloud Credential Council has recommended that certification candidates take a training course before the certification exam. Successfully passing (65%) the 75-minute exam, consisting of 25 multiple-choice questions, and costs $495.00, leads to the Professional Cloud Service Manager Certificate.
Further exam details
The PCSM certification exam consists of 25 questions

Candidates are allotted 75 minutes to complete the exam

The exam questions are multiple-choice

Candidates will need to score 65% to pass the exam

For further details and pricing, click

here
4. Cloud+
Hosted by CompTIA, Cloud+ is a global certification that validates the knowledge and skills necessary to automate and deploy secure cloud environments for organizations to secure their assets. This is a vendor-neutral certification that certifies expertise across multiple systems and products. For those interested in working in the military, it should be noted that Cloud+ is currently the only DoD 8570.01-M as an infrastructure option and can help you certify for IAM Level 1, CSSP Infrastructure support and CSSP Analyst roles.  
Cloud+ is currently on the CV0-002 exam version, which will be retired in December 2021. The new exam version, CV0-003, is now available.  
Cloud+ prerequisites
Cloud+ is a certification intended for those with at least two-three years of professional work experience, making it not for entry-level candidates. Candidates are also recommended to have:
Earned CompTIA Network+ and Server+ certifications or have equivalent knowledge

Working familiarity with server virtualization

Cloud service model knowledge

IT service management knowledge

Hands-on experience with at least one cloud IaaS platform (public or private)
Further exam details
90 questions

90 minutes to complete

A minimum score of 750 to pass

Certification exam testing can be done online or at a Pearson VUE testing center

The price of the exam is $338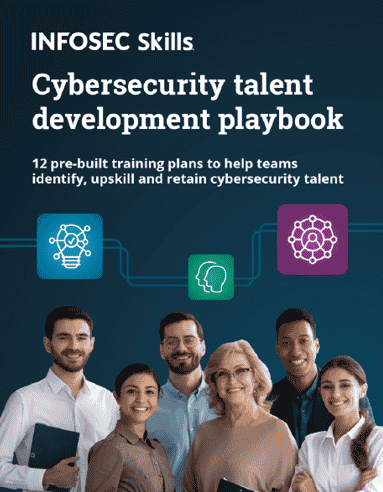 What should you learn next?

From SOC Analyst to Secure Coder to Security Manager — our team of experts has 12 free training plans to help you hit your goals. Get your free copy now.
Choosing the right cloud computing certification
Like many other IT areas, Cloud computing has grown to where certifications have been increasing in recent years. As in other places in IT, security is crucial for cloud computing, and certifications can help you verify your high-end skill set.
When choosing a certification, some IT professionals go for an all-of-the-above approach to earn as many certifications as possible; others take a more directed approach where they focus on one or two of the most prolific certificates to bolster their career path.
No matter which approach you take, use the article above to help steer you toward your next security-focused cloud certification. You may find that it becomes the determining factor in winning the next IT job of your dreams.
Sources