Professional development
Top 10 most in-demand cybersecurity skills for 2021
In a tech-driven world, the security industry is still facing a talent shortage, and finding skilled candidates to fill any of the thousands of open positions available is one of the greatest challenges facing hiring managers. 
To put an end to the skills gap, organizations are focusing not only on finding new talents, but on upskilling their security teams through courses offered by training providers or pursuing relevant industry certifications.
But what are organizations looking for? Which combination of soft and hard skills is the most sought after in 2021?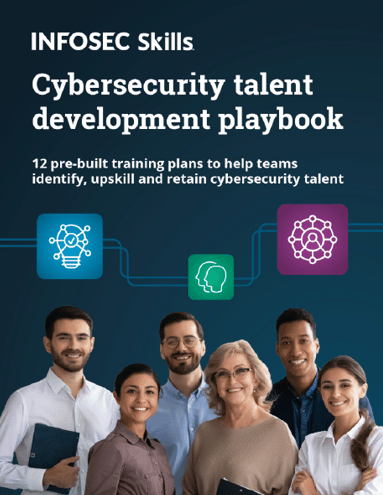 FREE role-guided training plans

Get 12 cybersecurity training plans — one for each of the most common roles requested by employers.
Top in-demand cybersecurity skillsets
The most in-demand skillsets for security professionals are listed here in no particular order. These are what organizations are most likely looking for when choosing the right person to safeguard their systems, networks, data, programs and digital assets. 
1. IT and networking skills
Being able to analyze and resolve high-level security issues on a network requires solid technical skills. This includes system administration and networking skills, as well as understanding how to adopt security controls to protect digital assets from cyber threats. 
Other skills include assessing the security of wired and wireless networks and implementing the latest security best practices in troubleshooting, maintaining and updating information systems.
Building a foundation of technical skills is important for many types of cybersecurity careers. Common entry-level certifications focused on networking and security basics include:
2. Analytical skills
Analysis is an essential skill for security professionals tasked with examining computer systems to foresee problems, assess risks and consider solutions to prevent, detect and respond to cyberattacks. This not only requires technical proficiency in utilizing security tools to identify complex cyberthreats, it requires soft skills, such as problem-solving, critical thinking and the ability to communicate and persuade management to adopt stricter safety protocols.
Analysts can take on different roles like a cybersecurity analyst, information security analyst, computer systems analyst and malware analyst.
Technically- and analytically-minded professional certifications include:
3. Threat intelligence skills
Security professionals need to evaluate threats and their associated risks to a system and organization. Most companies have many tools in place to identify threats, but these are useless without professionals that can properly analyze, rank and mitigate the threats discovered.
Popular certifications related to threat intelligence include:
4. Incident handling skills
Quickly responding to an incident is key in ensuring the smallest possible damage to an organization. But it's also important to investigate the situation thoroughly and provide recommendations to address loopholes in an organization's security posture. Other skills include the ability to create an effective incident response plan (IRP) to reduce the risk of IT service downtime when an incident occurs.
Popular learning paths and certifications related to incident response include: 
5. Auditing skills
IT auditors conduct system and security audits at organizations so that vulnerabilities and flaws within them are found, documented, tested and resolved. Auditing can uncover vulnerabilities introduced into the organization by people, technology or processes and whether there are risks or other complications associated with them.
Possessing auditing skills means not only having knowledge of basic system infrastructure, data analytics and risk management, it means also having exceptional interpersonal and communications skills to effectively present findings to technical and non-technical personnel.
For those considering a career as an IT/IS auditor, a few certifications and career paths are available, including:
6. Penetration testing skills
Using exploitation techniques for testing purposes is a sought-after cybersecurity skill. Pentesters generally have hands-on skills and a passion for breaking things. Their discoveries help organizations improve digital security measures and resolve security vulnerabilities and weaknesses. They do exactly what a malicious hacker would do when attempting to break into a system — with permission, of course.
For professionals who believe penetration testing is the right career for them, common certifications include:
7. Forensics skills
Forensic investigations are an important part of incident response. They use various forensic tools to recover deleted, damaged or otherwise manipulated data from a range of devices, such as computers, tablets, phones and flash drives. Digital forensics professionals require sound investigative practices, strong data interpretation and effective presentation skills to produce evidence in a court of law.
Common digital forensics certifications or learning paths include:
8. Governance, risk management and compliance skills
Effective governance, risk management and compliance (GRC) is critical to business operations. GRC professionals are asked to be able to develop and implement strategies and solutions that are both aligned with business objectives and consistent with industry regulations (HIPAA, CCPA, GDPR, ISO 27000 series, NIST CSF and NIST RMF).
Related certifications and training for GRC professionals include:
9. Virtualization and cloud computing skills
Most organizations use cloud services — be it software as a service (SaaS), platform as a service (PaaS) or infrastructure as a service (IaaS) — so cybersecurity professionals who can deploy, configure and manage a virtualized environment and its security are in demand.
Professionals who work are looking to develop their cloud security skills have a few certifications and training options:
10. DevSecOps skills
Adding security into the software design and development phase results in applications that are less vulnerable from the moment they are launched. DevSecOps (development, security and operations) skills are tied to programming languages, automation tools and operation knowledge around developing secure applications and products. Communication and collaboration skills are also important to better work with software engineering teams.
Some popular DevSecOps-related certifications and training include: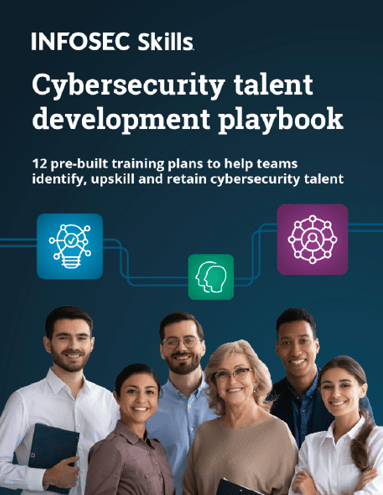 FREE role-guided training plans

Get 12 cybersecurity training plans — one for each of the most common roles requested by employers.
Skills to succeed in cybersecurity
These are some of the most common and in-demand cybersecurity skills. Cybersecurity is an enormous field, and it continues to grow and evolve every year, so you shouldn't expect to master them all. But hopefully this list provides some guidance for skills you can develop to make yourself a more valuable cybersecurity professional to different organizations.
Sources
What Is a Skill Set?, The Balance Careers
The Future of Jobs Report 2020, World Economic Forum
10 critical security skills every IT team needs, CIO
The 29 Most Valuable IT Certifications, Robert Half
Why Technical Skills Get You in the Door, But Soft Skills ..., IEEE-USA InSight