Professional development
Prior preparation results in a big payoff for Jason Mondragon, an Army veteran transitioning into cybersecurity
Whether you've been in the U.S. military or not, you've likely heard the adage, "Prior preparation prevents poor performance."
For Jason Mondragon, however, a U.S. Army veteran with over 20 years of experience in the medical field, this mantra has come to define his successful transition from military service to the fast-paced world of cybersecurity.
From fully leveraging every resource he could find offered by the military and powerful programs like VetsInTech to tapping into a rapidly-evolving online network, Mondragon proves that following what's known in some circles as the "5 P's" can lead to two others: payoff and potential.
In Mondragon's case, this meant a new cybersecurity career with plenty of growth opportunities.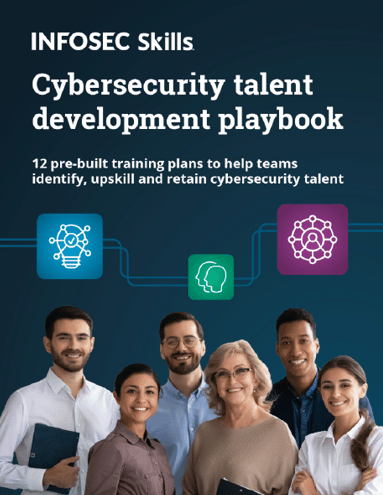 FREE role-guided training plans

Get 12 cybersecurity training plans — one for each of the most common roles requested by employers.
Looking for a new challenge in cybersecurity
After over 20 years in the Army as a medic and in other healthcare operations roles, Mondragon felt the urge to try something completely different. First, Mondragon considered a role in athletic training or physical therapy, but his long-held interest in computers and technology sparked a new path.
It was here that Mondragon's proactivity and preparation began to pay off: Leveraging existing U.S. Army and military programs, Mondragon could begin taking undergraduate-level courses in cybersecurity two years before his official transition out of service.
"I started with an undergrad certification program through the University of Maryland Global Campus to get a good understanding of computer networking, network security and cloud security topics. I just really wanted to solidify and make sure this is something that I would be interested in doing after the military."
The certification program hooked Mondragon.
Taking his preparation to the next level with VetsInTech
Continuing to take full advantage of his time, resources and opportunities, Mondragon began to build his online presence on professional networking sites, building out a profile, and making connections with new contacts in the field and with old colleagues.
"I actually met my former boss, AJ, through LinkedIn on a webinar that he participated in, and I reached out to him shortly after that and built a nice mentorship relationship with him. And I kept telling him, when I'm ready to make the leap, I'm going to be calling for you."
During this time, Mondragon continued taking college courses, enrolled in USO programs to earn additional technical certifications, and kept up his presence online. "That's how I found VetsinTech, through LinkedIn, and that opportunity led to Infosec." VetsinTech (VIT) supports our current and returning veterans with reintegration services by connecting them to the national technology ecosystem. VIT is committed to bringing together a tech-specific network, resources, and programs for our veterans interested in education, entrepreneurship and employment.
"With VetsInTech, I was able to get into the Security+ boot camp, which I thought was great because it led me through the material starting with [CompTIA] A+, the Network+ and the Security+ course material through Infosec," Mondragon recalled. "And then finally, that week-long Bootcamp with a live instructor really kind of solidified all of my learning and allowed me to gain a lot of confidence that I could actually do this." 
With the help of VIT and Infosec, Mondragon did go ahead and pass that Security+ exam and the AWS CCP certification as well. 
"What I really liked about the Infosec program is that you are learning all of the concepts, and they all build into what you're actually doing on the job," notes Mondragon. 
Building momentum in a new cybersecurity career
About six months before separating from the military, Mondragon first used the military's Skill Bridge program to do an internship with a civilian company helping to perform cloud migrations to build experience and make connections. 
After gaining a lot of experience developing security plans and the NIST frameworks through the Department of Defense program, Mondragon called on his mentor to land his first full-time cybersecurity job. "I reached out to AJ and said, 'Hey, I'm ready.' He then offered me an internship which then led to a full-time position.
While the company ultimately had to pivot for business reasons, Mondragon's strong networking skills and persistence ultimately paid off again. Within a short time, another company contacted Mondragon and hired him to assist with governance, risk and compliance (GRC) in the security space. 
Sharing advice for future vets transitioning into cybersecurity
Turning his focus to other vets looking to follow a similar path, Mondragon has plenty of advice he hopes will make their journey smoother and just as rewarding.
First, Mondragon recommends that service members who know they will transition out of the military get started as early as possible. "I say to begin to build your brand and continue to perfect that. There are also all kinds of people out there and courses out there you can take advantage of, especially for veterans," Mondragon shared, "Definitely take advantage of that time." 
Similarly, Mondragon encouraged those looking to build their online brand to share their professional experiences to add more color to their resume and tie it to their target role. For example, Mondragon tied his past work leading a military medical facility to highlight how he also got experience developing business continuity plans, focusing on securing operations, and handling badging and logging employees. "All of that is, to me, cybersecurity."
Second, Mondragon reminds aspiring cybersecurity professionals to be purposeful when applying for roles. "When you apply for jobs, don't just blindly apply; Try to find folks that work for the company or that you may have a connection with or that you want to connect with," Mondragon continues. "Then start up a conversation with them…as it is a great way to really get seen and not have your resume caught up in whatever system they have."
Finally, Mondragon recommends candidates focus on understanding the foundational cybersecurity concepts. "There are many ways to do things, there are a lot of ways to do things, but you just want to make sure that it is meeting the underlying intent." In other words, Mondragon believes that it is less about just earning the certifications but really ensuring that you understand the concepts behind them.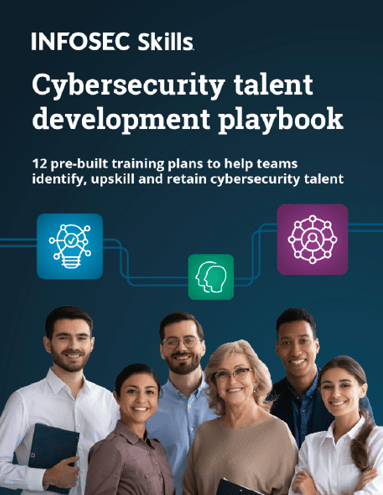 FREE role-guided training plans

Get 12 cybersecurity training plans — one for each of the most common roles requested by employers.
Looking ahead  
Mondragon is looking forward to combining his studies toward a Master's degree in Cybersecurity with learning more about HIPAA  compliance, HITRUST and assisting organizations using his unique background in healthcare and security. "I want to help companies that are dealing with health data to make sure that they are secure and that they are taking the right steps." 
Read more about the VetsinTech and Infosec partnership and see if you qualify for free certification training as a veteran, military spouse, or transitioning military member.