Professional development
Applying linguistics to cybersecurity: The journey of Jade Brown, a 2022 Infosec Scholarship winner
Today's cyber threats know no geographic, political or cultural boundaries; the pressures and risks are universal to organizations, governments and businesses worldwide. And threat actors on one side of the world can attack targets on the other for political, financial or malicious reasons.
That's why it is more important than ever to have professionals like 2022 Infosec Scholarship winner Jade Brown, capable of bringing together her linguistics and cultural experience to the rapidly evolving field of cyber threat intelligence.
The Infosec team had the opportunity to learn more about Brown's experience studying Chinese history, language and culture, her transition to cybersecurity, her personal goals and her advice for others looking to enter the field.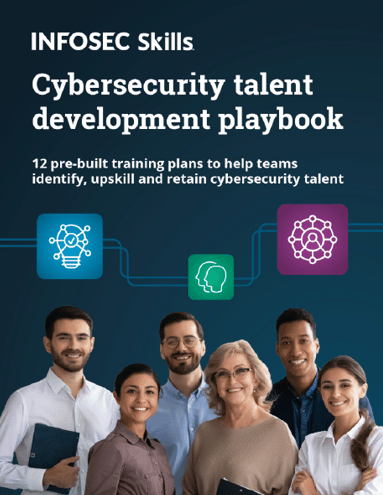 FREE role-guided training plans

Get 12 cybersecurity training plans — one for each of the most common roles requested by employers.
Applying the cultural perspective to cyber threats
Like a growing number of cybersecurity professionals, Brown's journey started in a different field. In her case, Brown has a Bachelor's degree in Linguistics, specializing in East Asian Studies: Chinese history, language and culture. And it was in this degree program that exposure to other industry professionals sparked her interest in taking a turn toward cybersecurity.
"In my undergraduate studies, a lot of the coursework that I was taking involved subjects such as translation, political science and geopolitical conflicts," Brown reflects on her undergraduate program. "I also had opportunities to study abroad and speak with international advisors and intelligence professionals who shared their knowledge and expertise. It was through that I got a great understanding of how hackers are working in other countries like China and planning efforts to disrupt or harm U.S. information systems."
From these experiences, Brown immediately realized the importance of weaving together the fields of linguistics and cultural studies with the technical aspects of cybersecurity. Fast forward to today, and Brown is working as a cybersecurity analyst, primarily supporting digital forensics investigations and cybersecurity assessments by using her background to spot patterns, identify security weaknesses and discern threat actor behavior.
The importance of perseverance and mentorship
Throughout her transition from linguistics to cybersecurity, Brown not only felt like she stood out because of her academic background but also because she was a minority woman. 
"When I first started my post-bachelor program in computer forensics, a lot of people had doubts that I'd be able to succeed. But I just listened to myself and took that plunge and ended up having the top marks in my program," said Brown of her accomplishments. 
While she has persevered and been successful, Brown acknowledges the role that mentors have played along the way. 
"Having guidance, especially from other people I identify with who are sort of outsiders in their respective areas, has been helpful," Brown shared, "Some of them have been women who have been pursuing a field that's more pervasive to men and others have been people who are coming from different countries and different cultural backgrounds. It has been a great experience to get their perspective and broaden my own."
The qualities that can define a strong cyber professional
"There is a concept that's called multi-potentiality that makes some individuals great assets in the cybersecurity field," notes Brown. "Multi-potentiality is represented by a person who has the ability to take in subjects from different disciplines and apply them to a multitude of areas, like the human and technical space." 
While many people thought that shifting from linguistics to a career in cybersecurity and computer forensics was going to be too big of a leap, Brown believes her background has been a strength. "I found it an enlightening experience, and it was not as difficult as I was expecting, especially with learning things like programming languages; my analytical mind made the task a moderate challenge, so it was not that difficult due to my previous experience with learning and deconstructing a foreign language."
For others looking to follow her path, Brown suggests reading industry and academic journals, like the Harvard Business Review, to learn more about trends and challenges shaping business in the future. "Reading these publications also helps me to understand what might motivate somebody to plan to attack or where one could come from, like something as simple as microchips."
Brown also encourages others to keep their mind and possibilities open. "Don't try to confine yourself to one area because you may find that, maybe a few months or a year down the line, you'll want to expand onto something else," says Brown, "You are the architect of your own change and growth; You are going to be the one who needs to drive where you want to go. Whether it's learning more about bug bounty hunting or even shadowing a professional who takes the initiative."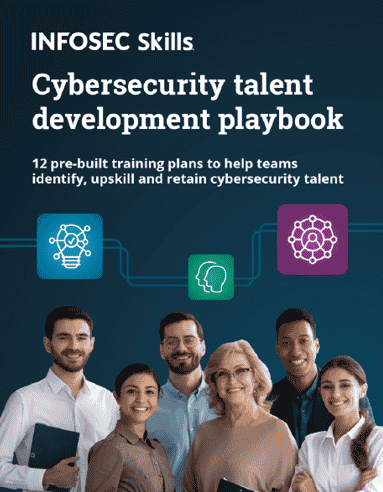 What should you learn next?

From SOC Analyst to Secure Coder to Security Manager — our team of experts has 12 free training plans to help you hit your goals. Get your free copy now.
Looking ahead: Building a strong cybersecurity portfolio
To take her career to the next level, Brown will use the Infosec scholarship to build her skills in threat hunting and malware reverse engineering.
When she was awarded the Infosec Accelerate scholarship, Brown held EC-Council's Certified Ethical Hacker (CEH) certification. Since then, Brown has remained studious and diligent in support of her career goals, recently earning GIAC's Cyber Threat Intelligence (GCTI) certification. Brown aims to pursue further coding and reverse engineering training as she levels up her threat intelligence skills. "My goal is to secure an advanced cybersecurity role where I can apply my knowledge and skills in cyber threat intelligence, investigation and malware reverse engineering."
Additionally, Brown hopes to use those skills for the long haul. "Ultimately, I'm really looking for longstanding growth." Brown notes with excitement, "I'd like to be able to grow alongside an organization that will support my aspirations and talents."