Professional development
Infosec Scholarship winner Chris Chisholm knows the power of service and diversity in cybersecurity
For Christopher Chisholm, cybersecurity has always been more of an art than a science.
And it has been Chisholm's time serving in the U.S. Air Force, his mentors, his diverse colleagues, and his willingness to keep an open mind that has shaped his experience and guided his continued growth in cybersecurity.
"It's kind of almost a game of cat and mouse: As soon as you figure out a way to protect something in some way, an attacker has figured out how to get around that," Chisholm says. "That's part of what makes the job so interesting: it is always changing."
This mindset — and Chisholm's service resume — makes Infosec proud to name him one of its 2022 Scholarship Winners.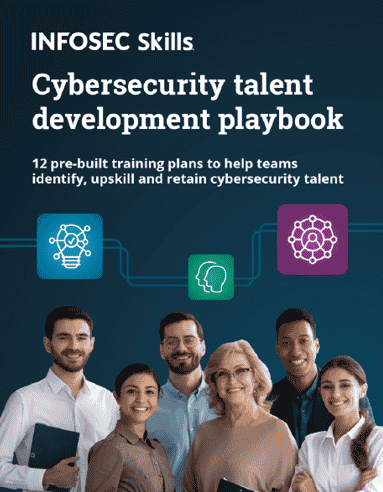 What should you learn next?

From SOC Analyst to Secure Coder to Security Manager — our team of experts has 12 free training plans to help you hit your goals. Get your free copy now.
A self-starter motivated by service
Like many who make a successful transition to cybersecurity, Chisholm learned of his love of cybersecurity while serving in the U.S. military during his enlistment in the U.S. Air Force. While growing as an airman and leader, Chisholm was also exposed to the foundational elements of working in enterprise networks, keeping devices up and running and secure. Chisholm then took this spark and grew it into a larger passion for securing networks, earning Bachelor's and Master's degrees in network operators and cybersecurity, achieving the CISSP Certification, and completing an EC-Council Certified Ethical Hacker (CEH) Bootcamp.
"I have always been a self-starter and someone who, if provided the necessary tools, will take it upon themselves to learn what is needed to accomplish whatever task or goal that is set before me," notes Chisholm. "Infosec is the best equipped to provide the training and experience that I need to help elevate my skills."
Chisholm's next focus is on balancing his family commitments and his role as an IT security manager while preparing to earn his Certified Information Security Manager (CISM) or Certified Chief Information Officer (CCISO) certification.
The power of diversity in cybersecurity
One of the main elements driving Chisholm's motivation to become a senior IT leader in an organization is his awareness of the role that diversity plays in cybersecurity. Chisholm wants to create a place that includes professionals with diverse abilities, military and professional experience and cultural and ethnic backgrounds.
"The field of cybersecurity requires creative, outside-the-box thinking, an area in which many individuals within these diverse groups excel. Every hardship, experience and event in our lives forces us to think in creative, previously unthought-of ways that bring new insight to today's biggest challenges," notes Chisholm. "By encouraging members of diverse communities to enter the field of cybersecurity, we expand our potential for success and growth, benefiting everyone. I have seen first-hand the imaginative, ingenious solutions that come from the collective minds of a group of diverse individuals."
Without this diversity, Chisholm believes teams miss out on new insights, solutions or perspectives, which can open up organizations to evolving threats. In other words, Chisholm works hard to keep an open mind when it comes to security and to always challenge assumptions; just because something has always been done one way in the past doesn't mean it is the best way forward.
"Threats to our businesses and technology can come from a wide and diverse range of people groups, and it only makes sense to train a similarly diverse group to provide defense against these threats."
Looking ahead: Chisholm's plan for the future
Chisholm is looking ahead toward preparing himself for his ultimate cybersecurity career goal: becoming a chief information security officer (CISO). In addition to the technical challenges of the role, Chisholm is looking forward to the strategy elements of the position and working with a wide range of professionals.
However, Chisholm knows there is a lot of work ahead of him.
"To get there will require a large amount of time, determination and training. I can make the sacrifice of time and bring determination, but the training can only be provided by an experienced teacher," says Chisholm.  
Ultimately, Chisholm believes the resources available from Infosec provide him with an expert level of training that would follow him throughout his career and provide the skills that not many others can. 
"To be successful," Chisholm believes, "you do have to be willing to always educate yourself and always be ready to learn a new skill to stay ahead of threats."