Professional development
Data privacy careers: Which path is right for you?
People's lives are increasingly moving online. Business is conducted within collaboration tools, transactions are made via e-commerce and social connections persist across a host of social platforms. While the Coronavirus pandemic didn't cause this societal shift, it did play a part in accelerating it. As the volume of data online grows, so does the concern over data privacy.
As a result, out of 194 countries, 128 of them, or 66 percent, have legislation in place for securing the protection of data and privacy, according to the United Nations Conference on Trade and Development. Another 10 percent currently have draft legislation. As the data privacy regulatory environment continues to evolve, organizations are working hard to comply and protect the information they hold, yet they struggle to fully understand how. This is where data privacy professionals come in.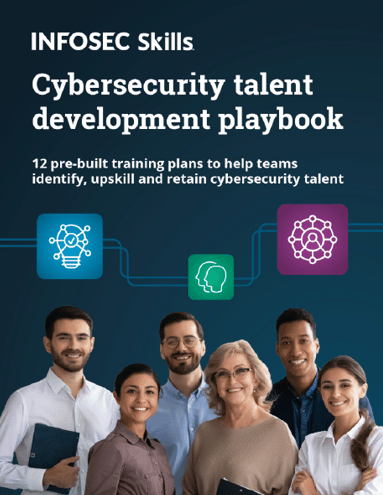 FREE role-guided training plans

Get 12 cybersecurity training plans — one for each of the most common roles requested by employers.
Gabe Gumbs is the Chief Innovation Officer for Spirion, a maker of data discovery, classification and protection tools for businesses to improve their data privacy, security and compliance efforts. He spends his days speaking with companies about their data privacy needs and says privacy and data protection are high on the priority list.
"There's certainly an opportunity for those that understand both the law and the technology to make a strong impact on our world," says Gumbs. "There aren't many out there."
Data privacy careers
There's extensive opportunity for someone seeking a data privacy career. LinkedIn offers over 119,000 open positions for "data privacy jobs" currently. There are more than 85,000 opportunities advertised on Glassdoor. One interesting aspect of a career in data privacy is the various paths professionals can take as they advance. For example:
Data privacy specialists

often manage day-to-day compliance tasks, including privacy assessment documentation like Data Protection Impact Assessments (DPIAs) required by GDPR.

Data privacy managers

may work to map organizational data flows, enhance data privacy training and awareness across an organization's business units and employees, and monitor and flag potential privacy risks and provide appropriate resolution.

Data

privacy analysts

build solutions and automated controls that support the organization's privacy infrastructure for the more technically inclined.
As CIO, Gumbs and his team take a broad view of data privacy challenges and solve them for their clients with technology. Talking with so many practitioners gives him a unique vantage point that affords him insights on what's occurring within the field of data privacy, both now and what's to come.
Today, too many companies focus on applying controls at one point in the data lifecycle, Gumbs says. They may take particular care when gathering data but not take the same level of care in the middle stages when data is used. "You have to look at each step within the lifecycle of data from the time it's created, used, shared, archived and destroyed and apply the appropriate controls throughout each of those points of the lifecycle." 
He also sees an even tighter integration between privacy and security than may be currently realized today. "You can't have privacy without security. I see a convergence of the two as the business functions and the technology functions are inextricably linked."
Data privacy skills a part of other tech jobs
As concern over the protection of data increases, technologists, in general, will also find data privacy skills beneficial — and likely lucrative. Analytics company Burning Glass provides real-time data on in-demand skills. Job postings requesting data privacy knowledge increased for cybersecurity engineers, technology consultants, network engineers, computer systems engineers, business management analysts and others.
Cybersecurity and data privacy are intricately linked, and the rationale behind encouraging data privacy skills comes directly out of the day-to-day. For example, when data crosses one of your data loss prevention technologies when you don't want it to, it's problematic from a security perspective, explains Gumbs. If that data went to a legitimate third-party, but a user has requested you no longer share their data with third parties, you now have a privacy violation.
"We need to be able to automate and orchestrate and understand when an alert such as that triggers," Gumbs says. "So, we take privacy and put it right into the middle of our security operations center (SOC), and we have a security and privacy operations center (SPOC). Long live the data."
Evolving privacy laws are also driving the need for data privacy skills among cybersecurity professionals. In a recent webinar on the topic, privacy is shaping the future of cybersecurity careers: Are you ready? Byron Johnson, channel sales manager at the International Association of Privacy Professionals (IAPP), said, "you may not need to be privacy policy experts, but any cybersecurity or information security professional absolutely should expect privacy to touch their job requirements meaningfully."
Landing a data privacy job
Various certifications will help demonstrate data privacy know-how for those seeking a career in data privacy or other technologists looking to round out their skills. Those with a focus on privacy include:
Gumbs says his team at Spirion is also working toward the CEH (Certified Ethical Hacker) certification for a hands-on understanding of security principles. But certifications aren't necessarily required, in his opinion. "My approach to building out teams is balancing the overall skill sets. Our entire team this quarter is challenged to pick up their choice and explore," a topic he said.
To learn more about a data privacy career, watch the Cyber Work Podcast: Data privacy careers: GDPR, CCPA and the right to be forgotten with Gabe Gumbs.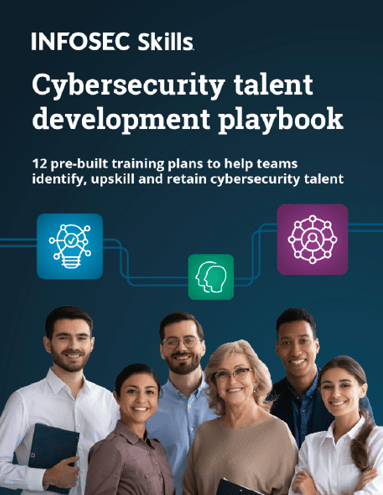 FREE role-guided training plans

Get 12 cybersecurity training plans — one for each of the most common roles requested by employers.
Sources