Professional development
Data architect: The ultimate career guide
2022 has seen an unprecedented shift in the career landscape. Remote and hybrid work has become the norm and, with easy access to online training, more people are retraining or advancing their skills for a fulfilling career in IT and tech.
One well-paid and rewarding job that is growing in popularity is data architect. This article will look at what the role involves, how you can become a data architect, pay scales and career progression.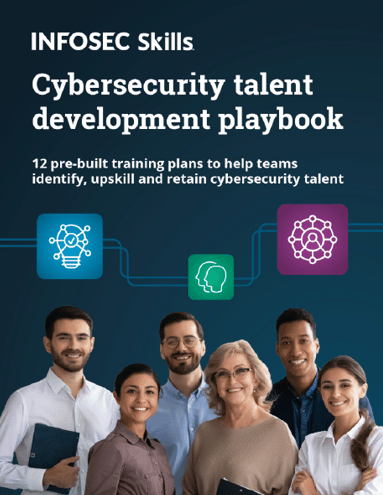 FREE role-guided training plans

Get 12 cybersecurity training plans — one for each of the most common roles requested by employers.
What is a data architect?
A data architect plays a highly important role in the IT sector and has many responsibilities. Data policies are at the forefront of a data architect's duties. The job also requires managing business intelligence relationships at a very high level, helping to link operations to IT. 
These responsibilities can include, but are not limited to:
Defining policies and procedures for the management of data

Creating advanced data models

Implementing new technologies for the collection, organization and storage of data and access to it
Similar roles focused on data include data engineer or database architect, but they all have different day-to-day duties.
What does a data architect do?
A data architect must form strong relationships with various parts of the business, from team leaders and managers to the general IT team. There must also be strong cooperation among cybersecurity managers, data architects and the broader organization because data architecture and cybersecurity cannot operate in isolation.
Anyone working in this role must know the inner workings of the business to the finest detail, allowing them to plan and design workable solutions that can be applied effectively. 
A data architect will probably be required to work with managers, team leaders, chief information officers, database engineers, software and database developers, database administrators and other IT/ data-based roles.
How to become a data architect
This role suits someone with a well-rounded skill set related to business and IT. A data architect must have a thorough understanding of business practices and operations to work alongside data management and collection. Most people who apply for this role have played key roles in operating a business and have a thorough knowledge of IT, software development and database management.
The following business and IT skills can help you succeed in a data architect role:
The ability to understand business processes and requirements so they can be translated into the data collection, which can then be applied effectively. 
A strong understanding of how the business operates and its future goals. 
Knowledge of

enterprise architecture

is advantageous.
An understanding of a range of IT specialisms, including programming languages, operating systems, data management and more. 
The ability to plan and design a range of data models.
A thorough understanding of databases from management to access. 
A detailed understanding of the business's IT systems, such as software, application programming interfaces (APIs), networking and

cloud computing

 and integrated services.
Six steps to becoming a data architect
The "traditional path" to becoming a data architect has six steps. Although not everyone follows this path, completing it ensures you have the necessary experience, skills, and knowledge for a successful career.
Obtain a bachelor's degree in IT, computer science, computer engineering or a related field. A data architect should know a range of topics relating to information technology.

After graduating, gain the necessary experience by completing an internship in a related role. 

Find work in a similar field for around three to five years to gain the necessary experience and skills. A data architect is not an entry-level job, so the experience is crucial to be considered for the position.

Once you are experienced enough and have proven your capability, you can apply for data architect roles. However, the hard work does not stop there.

Continue to work toward

professional certifications

such as the CDMP (certified data management professional). To complete such a certification, you must have a bachelor's degree and at least two years of experience in a data management role.

To progress to the position of senior data architect, you will probably have to complete a master's degree in data or computer science. 
What certifications are important in the data architect career path?
As a data architect, you must complete certifications to be considered for more respected positions or senior roles. Respected certifications include:
Data Management Association's Certified Data Management Professional (CDMP) 

IBM Certified Data Architect

Enterprise architect certifications relating to frameworks, such as TOGAF
Organizations like CompTIA have recognized the huge growth in data-related careers. They recently launched their Data+ certification, the first of three data-related certifications CompTIA plans to roll out in the coming year. These three new certifications will make up a new data career pathway — similar to how CompTIA currently offers certifications aligned to infrastructure and cybersecurity pathways.
How much do data architects make per year?
Here are the average data architects' salaries in the U.S. in 2022, according to various sources:
Salary.com: $81,317

Payscale: $123,000

Glassdoor: $134,678
The average data architect salary varies quite a bit depending on the industry, experience level and location. For example, Payscale lists an average base salary (not including any bonus) of $86,000 for early-career roles and $139,000 for late-career roles. Using one large company as an example, Glassdoor shows reported salaries of Amazon data architects ranging from $121,000 to $188,000.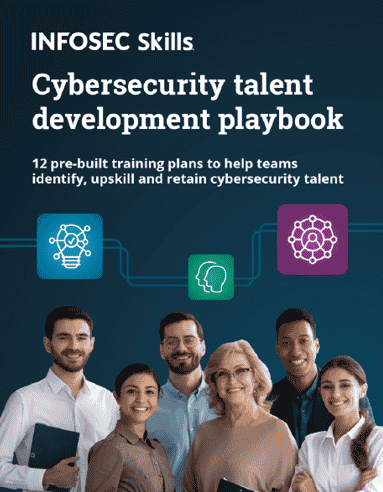 What should you learn next?

From SOC Analyst to Secure Coder to Security Manager — our team of experts has 12 free training plans to help you hit your goals. Get your free copy now.
Career progression
Data architects have a range of career paths open to them, providing they complete the necessary professional development, train for the relevant certifications and complete a master's degree. Senior data architect, IT management, and chief information officer roles are usually the next steps for an experienced data architect. 
Some data architects also look to branch out in enterprise architecture or perhaps work in a dual role. Meanwhile, experienced and respected data architects can offer consultancy services or become freelance IT software vendors.
Sources