Professional development
The digital security forensic analyst salary guide
One of the fastest-growing areas of information security is digital security forensics. With so much activity in today's world taking place in the digital sphere, it is no wonder that there would also be a strong demand for digital security forensic analysts. This article overviews digital security forensic analyst salaries and will explore what the average salary is, the salary outlook, the requirements for this role as well as how much it will pay based on location.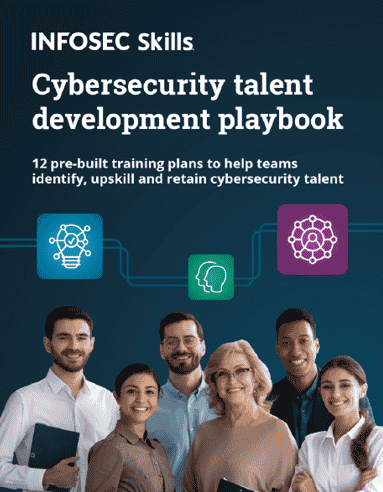 What should you learn next?

From SOC Analyst to Secure Coder to Security Manager — our team of experts has 12 free training plans to help you hit your goals. Get your free copy now.
How much do digital forensics analysts make on average?
Digital forensics analysts make $75,005 as an average salary. If you're looking for a bigger picture of what you may earn as a digital forensics analyst, the data that this figure is based upon ranges from $59,000 to $132,000 annually. Please note that other factors such as education, skill set, and location can significantly affect your average salary as a digital forensics analyst. As such, consider all these factors before establishing the expectation of what you may earn in this role.
What is the salary outlook for digital forensic analysts?
The salary outlook for digital forensic analysts is good and above the average salary in the United States. According to the Bureau of Labor Statistics, this role is expected to grow 9% between 2022 and 2028. This is an excellent time to be a digital forensic analyst regarding pay and opportunity.
What are the requirements of being a digital forensic analyst?
To become a digital forensic analyst, you must have the right combination of education, forensics certifications and skills. As you progress within the role to ever higher experience levels, you may need to level up along the way to meet the demands of the experience level. Below is an analysis of what you will need to have to meet these expectations.
Entry-level digital forensic analyst
Entry-level digital forensic analysts will have the lowest expectations to snag this role. To be competitive, you must still meet a benchmark of education, certification, and skills. Below are the expectations for the entry-level digital forensic analyst.
Average salary range
The entry-level digital forensic analysts average salary range is $59,000 to $66,000. 
Education and certifications
In terms of education, most employees will require a bachelor's degree in computer forensics, computer science, or a related field such as criminal justice. Those with a degree in a related field must have a strong computer and information security knowledge base.  
While not specifically required by every hiring organization, having some certification would increase your chances of getting the job. While experience-based certifications wouldn't be possible since you are just starting this role, the Basic Computer Forensic Examiner, or BCFE, a certification offered by IACIS, may set you apart from the competition.
Hard skills
Knowledge of various computer technology and systems

Operating Systems (OS)

Networking

Threat analysis

An understanding of criminal law

Digital storage devices

Encryption

Malware analysis tools
Soft skills
Ability to communicate findings

Willingness to learn
Mid-Level digital forensic analyst
You may have to adjust your education, certification, and skills as you level up to a mid-level digital forensic analyst. For the sake of brevity, I won't restate the skills needed if they have already been listed above.
Average salary range
The average salary range for a mid-level digital forensic analyst is from $73,000 to $85,000.
Education and certifications
At this point in your career, you may want to start thinking about earning a master's degree in computer science, computer forensics, or information security. Even more so, earning certifications will set you apart in this stage of your career.  Below are some certifications you will want to consider earning:
Certified Computer Examiner (CCE)

Cyber Security Forensic Analyst (CSFA)
Hard skills
A deeper level of captured malicious code analysis 

Processing digital evidence and making legally sound copies of evidence
Senior digital forensic analyst
At this digital forensics analyst career level, you will have the most expectations and will need to be at the pinnacle of your education, certification and skills.
Average salary range
The average salary range for this career level is from $95,000 to $99,000.
Education and certifications
If you have not earned a master's degree yet, this would be the time to earn it. Also, earning any additional certifications will put the extra sharpening on the proverbial knife that is your professional accolades. Some other certifications you may want to earn are:
Vendor-specific certifications such as EnCase Certified Engineer (EnCE) and AccessData Certified Examiner (ACE)

GIAC Certified Forensic Analyst (GCFA)
Top paying locations for digital forensics analysts
Location is a key factor determining how much a digital forensics analyst will earn. Below is what you could expect to earn as an average salary by location.
Cities
New York, NY - $72,414   

Chicago, IL - $56,382

Los Angeles, CA - $69,000

Seattle, WA - $80,000

San Francisco, CA - $88,000

Washington, D.C. - $106,500

Austin, TX - $75,000

Philadelphia, PA - $77,028
Countries
Below is a list of countries and what they pay for an average digital forensics analyst salary in U.S. dollars.
Australia - $76,442 

Brazil - $29,011 

China - $32,073 

France - $48,948 

United Kingdom - $42,746 

Japan - $51,526 

Germany - $55,722 
Start your hunt off on the right foot
Ready to start but looking to make it the most successful job hunt possible? Use the tips below to maximize your efforts.
Related job roles to search for
Digital forensics analyst is a cutting-edge job; not all hiring organizations call this role by this exact title. Consider searching for the following job role titles to ensure all your bases are covered:
Computer forensic analyst

Forensic computer analyst

Computer network defense (CND) forensic analyst

Digital forensic examiner

Cyber forensic analyst

Forensic analyst (Cryptologic)

Forensic technician

Network forensic examiner

Host forensic examiner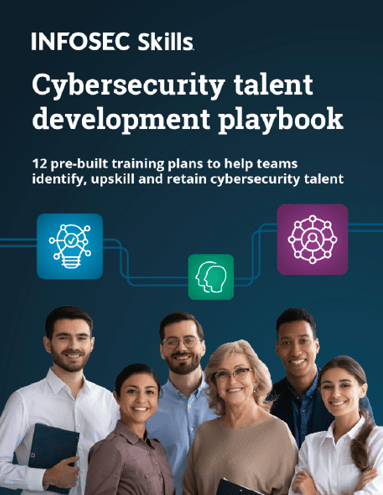 FREE role-guided training plans

Get 12 cybersecurity training plans — one for each of the most common roles requested by employers.
Top companies hiring cybersecurity digital forensic analysts right now
Due to the nature of the job role, Government/Law Enforcement is the largest employer of digital forensics analysts. This being said, some well-known companies are also hiring for this role. Below are some of the top companies hiring digital forensic analysts:
Aon

Accenture

Northrop Grumman

Deloitte

Raytheon

VMware
Sources 
Forensic Computer Analyst Salary

, Payscale.com

Forensic Computer Analyst Salary by country

, Salaryexpert.com