Professional development
Betta Lyon Delsordo, Infosec scholarship 2022 winner, is a true life-long learner
Betta Lyon Delsordo's story begins in a town in rural Montana. "Growing up in Montana, I didn't have a lot of exposure to computer science and cybersecurity. So I started teaching myself to code in middle school and got into web development in high school."
While Delsordo was still in high school, she started building websites for a women's business group in town. The project went well, but she had a new challenge on her hands: how to keep the websites secure. "I was worried. I was starting to learn about web vulnerabilities, and I was like, 'I don't know what I'm doing.' And so I started to learn as much as I could about cybersecurity and took every course that my university offered in cybersecurity and then found out I really liked it." 
This thirst for knowledge led Delsordo to earn a Bachelor's degree in computer science and Spanish from the University of Montana. She also earned certificates in cybersecurity and global leadership. Delsordo was also active outside of the classroom. To supplement her studies with some real-world experience, she also completed two internships: one in general cybersecurity and another in pentesting. 
Delsordo's cybersecurity studies did not end there. The ambitious graduate is currently completing a master's degree in cybersecurity at Georgia Tech. On top of that, she's doing training through the National Centers for Cybersecurity Excellence (NCCE) that includes certifications for A+, Security+, CyberOps, Linux+, Cloud+ and Certified Ethical Hacker. From her ambitious study schedule, it's clear that Delsordo is a true lifelong learner of cybersecurity.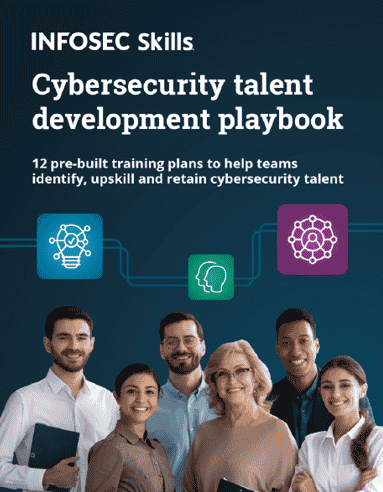 What should you learn next?

From SOC Analyst to Secure Coder to Security Manager — our team of experts has 12 free training plans to help you hit your goals. Get your free copy now.
Giving back to the community 
Delsordo is very mission-driven and wants to help people of all different backgrounds stay safe online. One way of doing this would be to work for CISA, the Cybersecurity and Infrastructure Security Agency. "I would love to bring the free cyber hygiene services that this federal agency offers to disadvantaged communities across the country, especially in rural and Spanish-speaking areas." 
Delsordo's work for the women's business group was just the first of many opportunities she had to use her skills for the greater good. Since then, Delsordo has also teamed up with the Technovation Challenge — an international competition where she mentors young, tech-savvy girls to build apps that solve community problems. Delsordo's been a mentor for six years, starting with girls in Montana and most recently coaching a team in Spain that reached the international semifinals. Giving back is a cornerstone of Delsordo's work in cybersecurity. 
Looking ahead
Delsordo's future is as bright and limitless as the Montana horizon. She's incredibly ambitious and interested in working, teaching and researching. After graduation, she'd like to get a pentesting job. Eventually, she'd like to move into research — maybe something with artificial intelligence. "I'm really interested in AI, and I think it would be cool to work on using AI for hacking and automating some of that stuff that I do in every pentest." 
Delsordo would also like to explore teaching opportunities since she loves teaching her Technovation Challenge girls to code. Ultimately, she explains: "I just always want to make sure I give back because I have been given a lot of opportunities, and I want to make sure ... I think we all have that duty in cyber to share our knowledge as much as we can and so I want to just keep sharing that too with my career."
Words of advice
Delsordo shared some parting words for anyone interested in learning cybersecurity. Her first nugget of wisdom: you probably know more than you think. She learned this important lesson during her pentesting internship, where she initially felt uncertain about her skills. She explains, "Your skills are important and valuable even if you don't feel like you're an expert. And in that internship, I was able to find a bunch of vulnerabilities in apps that had already been tested by other senior penetration testers. I found sequel injection and cross-site request forgery in things just because I had worked on similar applications before, so I knew what I was looking for. I think that's good advice." Delsordo's second piece of advice is to find your niche. Cybersecurity is a huge, diverse field, so it's helpful to "find whatever you're going to be an expert in and then leverage that." 
We're excited to see where Delsordo's cybersecurity mission takes her, and we're thrilled that Infosec can be a part of that journey.