Professional development
A lifelong interest in technology: Infosec scholarship winner Jorge Almengor
Jorge Almengor's brother works in information technology, his best friend is a coder, and his father works as an aviation mechanic. Almengor's life has been filled with technology, as well as a love for music, shaping his interest in coding, algorithmic trading and cybersecurity. 
"My dad was an aviation mechanic, so there were a lot of books on schematics," Almengor said. "I always had computers all around my house. He would bring in DOS games for me when I was a kid." Eventually, those childhood hobbies would pave the way for Almengor's technological proficiency as a young adult. "That kind of evolved into me pursuing some of my creative passions like music, and that coupled with my computer knowledge that I gained from an early age made me really proficient in production and the technical aspects of the creative process."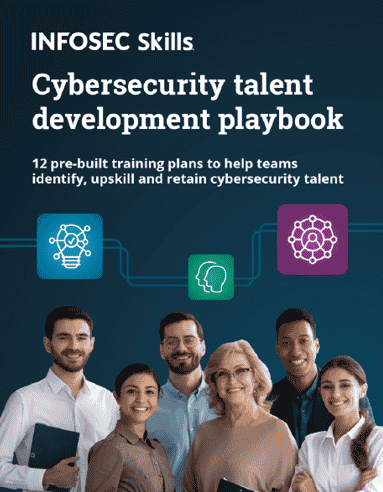 What should you learn next?

From SOC Analyst to Secure Coder to Security Manager — our team of experts has 12 free training plans to help you hit your goals. Get your free copy now.
And when it comes to tapping into his technological aptitudes, Almengor is boundlessly creative. From creating music to studying financial trading algorithms, he's honing his skills in various exciting ways. But when it comes to cybersecurity, there's a moment he can pinpoint when his interests began to merge into a future career path. "I remember back when I was going to college, I heard about the whole NSA scandal and how much it shook the country. That was kind of like the start of what drove me to be interested in it on a more serious level." 
A misfortune turned into opportunity 
Almengor worked in the restaurant industry to have time to pursue his musical interests on the side. But all that changed when the COVID-19 pandemic hit and restaurants began laying off workers in droves. That's when he turned to the stock market to generate income from derivatives.
"My concentration on financial derivatives has been in the technical analysis of things. That's when you're charting a lot of the price movement, and there's a lot of coding involved in that. I'm curious about some of the APIs that they run. Eventually, I want to get into algorithmic trading." It's this algorithmic model that makes trading not an emotionally-driven process but a coding challenge. 
An entrepreneur in the making 
Almengor has big plans for the future. "I would really like to someday start my own security company. Maybe even a non-profit." Almengor's interest in starting a non-profit is to encourage people from marginalized communities to break into the tech space. "We need more people who understand this struggle in cybersecurity. People that are members of these marginalized communities. Brilliant individuals who are willing to change hiring practices and serve as role models because they have been through the struggle themselves."
Almengor thinks that creating a non-profit would lead to a community of like-minded people sharing ideas about information security. He cites the OWASP Foundation and InfoSec as his inspirations. "After I achieve certain financial independence, I feel like I can finally start building a team and finding zero-day vulnerabilities all day, every day. I want to do that every day and just be at the forefront of that because it's so competitive and constantly changing — I'm all for that!"
Perhaps this mission even ties into the legacy of his biggest role model.
"I feel like my biggest inspiration would be my father who just kind of had no mentor or no person really guiding him at all, and sort of just came up from virtually nothing and brought my family to this country. It's the classic underdog story."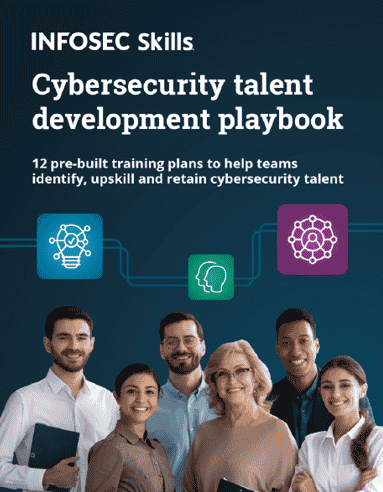 What should you learn next?

From SOC Analyst to Secure Coder to Security Manager — our team of experts has 12 free training plans to help you hit your goals. Get your free copy now.
Looking ahead
Almengor plans to use his scholarship to immerse himself in live bootcamps for CompTIA A+, Network+ and Security+. Once he's completed those certifications, he plans to hunt for his first cybersecurity job: an entry-level position as a cybersecurity analyst. "During my rookie years, I'll continue to acquire security and cloud-based certifications from Infosec skills to broaden my resume and gradually transition into a pentesting role. Reaching this next stage of my career will provide the leverage I need to create a competitive pentesting team."