Professional development
133 cyber security training courses you can take now — for free
Cyber security is one of the most in-demand career areas, and it continues to grow each year. There are so many career paths and potential skills to learn that it can be overwhelming — particularly for those new to the industry. If this is you, don't fret. Our expert instructors are here to help. Infosec Skills offers hundreds of hands-on courses organized into learning paths to help guide your career, whether you're trying to learn how to set up your first network or dissect an advanced zero-day exploit. Some of these are completely free online cyber security training courses (with certificates of completion to put on your resume or share with your employer). You can try the rest by creating a free trial or subscribing to the platform. We've broken down your options below, with direct links to all of the free courses — which you can start right now.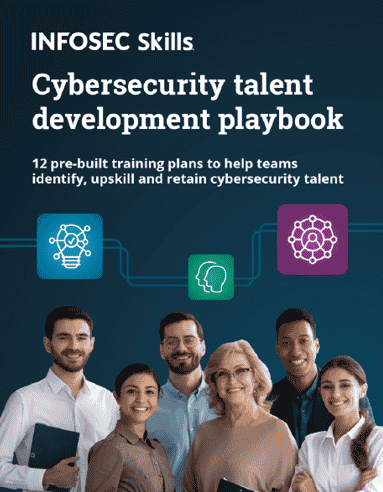 What should you learn next?

From SOC Analyst to Secure Coder to Security Manager — our team of experts has 12 free training plans to help you hit your goals. Get your free copy now.
Free online cyber security courses from Infosec Skills
More than 130 free cyber security courses, organized into 15 learning paths, are available in Infosec Skills. Create your free Infosec Skills account to browse them all.
1. Incident Response (10 courses)
These free incident response courses are taught by Infosec principal security researcher Keatron Evans. You'll start with a high-level discussion of what happens at each phase of responding to an incident. Then you'll take a technical deep dive into some of the more exciting parts of memory, network and host analysis and forensics. Finally, you'll put your new skills into practice in the Network Traffic Analysis Cyber Range. Start your free Incident Response training.
2. Digital Forensics Concepts (10 courses)
Twenty-five-year law enforcement veteran Denise Duffy teaches this free digital forensics training. It's designed to build your skills across key forensics concepts, including understanding legal considerations, creating images, collecting and preserving evidence, and reporting on that evidence. Then you'll practice your new forensics skills with a hands-on digital forensics project. Start your free Digital Forensics Concepts training.
3. Mobile Forensics Fundamentals (4 courses)
Build a foundation of mobile forensics skills in this free training taught by senior security researcher Jeremy Martin. You'll learn about the mobile forensics process — and how to execute that process across both Android and iOs devices. Start your free Mobile Forensics Fundamentals training.
4. Identity and Access Management (9 courses)
Learn the key concepts behind identity and access management (IAM) with this free learning path taught by cybersecurity researcher Howard Poston. You'll learn about designing and implementing an IAM system, IAM security considerations and IAM requirements for data protection and federal standards. Then you'll apply those skills in both a hands-on project as well as a cyber range covering authentication management and access control schemes. Start your free Identity and Access Management training.
5. CompTIA Linux+ (6 courses)
Learn the basics of Linux and prepare for your CompTIA Linux+ certification with these free courses taught by Infosec instructor Elias Papatestas. You'll learn the concepts and commands required to configure, manage, operate and troubleshoot a Linux environment by using security best practices, scripting and automation. Then you'll test your skills with a Linux+ practice exam. Start your free CompTIA Linux+ training.
6. Cyber Security Leadership and Management (6 courses)
Taught by senior cyber security professional Cicero Chimbanda, this free cyber security leadership training focuses on three pillars tied to the CIA triad: aligning security with organizational strategy (confidentiality), aligning trust with regulatory requirements (integrity) and aligning stability with operational excellence (availability). Start your free Cyber Security Leadership and Management training.
7. Enterprise Security Risk Management (21 courses)
This learning path features a collection of courses from various authors covering enterprise risk concepts, frameworks, reporting metrics, mitigation strategies and decision making. You'll also explore a variety of administrative, technical and physical controls, such as audits, incident response, security policies and access controls. Start your free Enterprise Security Risk Management training.
8. Security Architecture (6 courses)
Learn to solve security problems by understanding the impact on the business in this learning path taught by security architect Luciana Obregon. You'll learn the necessary skills to develop business- and risk-driven security architectures and understand the role that security architects play in an organization. Start your free Security Architecture training.
9. Information Privacy Fundamentals (3 courses)
Learn key information privacy concepts as you progress through courses based on the exam objectives of International Association of Privacy Professionals (IAPP) certifications: CIPP/US, CIPP/E, CIPT and CIPM. Start your free Information Privacy Fundamentals training.
10. ICS/SCADA Security Fundamentals (6 courses)
What is operational technology and how can you keep it secure? This free SCADA security training will help answer that question as you progress from the fundamentals of industrial control systems (ICS) to implementing security through asset management, intrusion detection and other techniques. Then you'll put your skills into practice with a hands-on project. Start your free ICS/SCADA Security Fundamentals training.
11. DevSecOps (7 courses)
Learn DevSecOps with these free courses taught by experienced DevSecOps consultant Remi Afon. You'll learn how to design and build security into the continuous integration and continuous delivery (CI/CD) pipeline by leveraging processes and tools to automate your software delivery. Then you'll apply your new skills in a hands-on DevSecOps project. Start your free DevSecOps training.
12. JavaScript Security (11 courses)
This free JavaScript security training is taught by Vladimir de Turckheim, a software engineer at Sqreen and an official Node.js collaborator. The 11 courses cover everything from web application security principles to modern cross-site scripting (XSS) techniques to setting up a serverless JavaScript project. It also includes a hands-on lab and project. Start your free JavaScript Security training.
13. Python for Cybersecurity (17 courses)
Python is one of the most popular and widely-used programming languages in the world, and cybersecurity consultant Howard Poston dives deep into its uses in this free Python cyber security training. Learn how to use Python for gaining access, persistence, privilege escalation, defense evasion and more. Then put your skills into action in the Python for Cybersecurity Cyber Range. Start your free Python for Cybersecurity training.
14. NIST Cybersecurity Framework (7 courses)
The NIST CSF is an industry-recognized framework for improving infrastructure cybersecurity. You'll learn about the RMF process and managing risk by identifying, assessing and responding to risk. Additionally, you will learn how to use the framework to assess an organization's cybersecurity risk and the steps to implement or improve a cybersecurity program. Then you'll put it into practice in a hands-on project. Start your free Python for Cybersecurity training.
15. Infosec IQ Security Awareness (9 courses)
Build a strong foundation of cybersecurity awareness by exploring award-winning modules from the Infosec IQ training library. Lean key concepts around malware, phishing, password security, social engineering, working remotely and more. Start your free Infosec IQ Security Awareness training.
16. Infosec Skills Monthly Challenge (3 hand-on labs)
Ready to put your skills to the test and win your share of $1,000 in prizes? Join our monthly challenge! Every month we'll add three new hands-on labs to test your skills. Log into your free Infosec Skills account to see the current challenge. Take the Infosec Skills Monthly Challenge now.
FREE role-guided training plans

Get 12 cybersecurity training plans — one for each of the most common roles requested by employers.
Infosec Skills free trial: 1,400+ courses
Infosec Skills contains more than 1,400 courses, hands-on labs, certification practice exams, skill assessments and more. You can try them all for free by upgrading your account to a free trial with the click of a button. If you enjoy what you see, you can subscribe to maintain your access for a month or a year, whatever fits your needs. Create your free Infosec Skills account to browse them all.
Hands-on cyber ranges
Infosec Skills cyber ranges contain dozens of hands-on labs so you and your team can practice real-world scenarios they'd experience on the job. Analyze network traffic for signs of data exfiltration, run red and blue team exercises against vulnerable content management systems, work with popular cyber security tools, learn advanced adversary tactics and more. Watch the video below to see our cyber ranges in action.
Prepare for your next certification
Whether you're trying to earn your CompTIA A+ and land your first help desk job or stand out to recruiters with your CISSP, Infosec Skills has training for you. Click below to start your free trial and begin training — right now!
Train your entire team
Looking to train more than just yourself? Have your entire team try Infosec Skills and see if it's a good fit for them. In addition to all the content above, your team trial includes team administration and reporting, custom learning paths, single sign-on (SSO), an API to integrate into your existing LMS and more. Happy learning, everyone!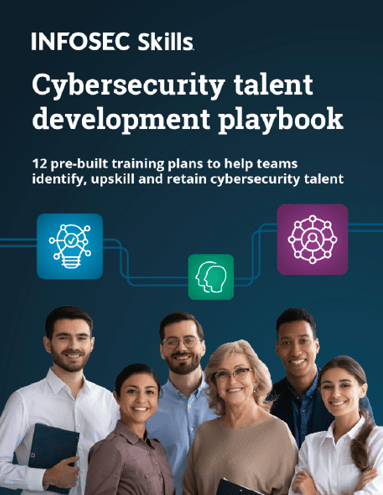 FREE role-guided training plans

Get 12 cybersecurity training plans — one for each of the most common roles requested by employers.