Phishing
Phishing simulations in 5 easy steps — Free phishing training kit
Let's face it. Phishing attacks aren't just an obstacle for large, high-profile organizations anymore. They're an unfortunate reality of doing business for all organizations of all sizes around the globe. Because many types of phishing attacks such as business email compromise (BEC) and email account compromise (EAC) attacks can easily circumvent even the world's best security tools, employees aren't simply your last line of defense against phishing scams — they're often your only defense. 
The good news is that as the frequency and sophistication of phishing have increased, phishing training tools have improved just as much to help you prepare and educate every employee in the very same place they face the greatest risk — their inbox.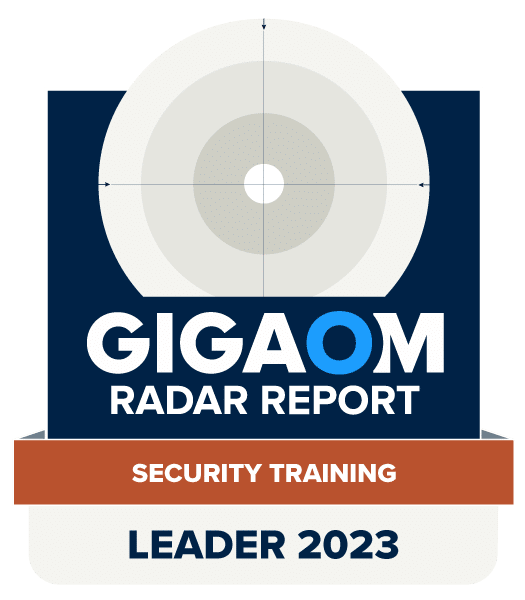 We're a Leader and Outperformer!

Infosec was named a Leader and Outperformer in the GigaOm Radar for Security Awareness and Training. See why our cybersecurity training library, enterprise integrations and advanced reporting earned us exceptional scores in this evaluation.
Enter phishing simulations 
Phishing simulations and in-the-moment phishing training are essential components of every organization's cybersecurity strategy. They allow you to deliver realistic phishing emails to employees to see how they respond and give you a measurement of your organization's susceptibility to phishing. Employees who click phishing simulations are automatically delivered training to help them recognize real phishing threats and encourage them to report suspicious emails to your security team.
If you're new to phishing simulations or have never run a phishing training program at your organization, it might sound hard to get started. The truth is, with a simple game plan and a few training tools, you can set up your own simulated phishing program in just a few minutes. In this post, we'll walk through five easy steps to launch your own phishing simulation and training program at your organization. We'll also share some phishing examples and phishing training tools to get you started on the right foot.
Jump ahead
Step 1: Measure your baseline phish rate
Before you launch employee phishing training, it's important to measure your organization's current phishing risk. By recording your baseline phish rate, you have a measuring stick to compare all future phishing simulations and training efforts. This will also allow you to track the effectiveness of your simulated phishing program over time.
To measure your baseline phish rate, deliver one simulated phishing email to your organization without alerting employees or providing any training. You can launch a Free Phishing Risk Test to measure your baseline phish rate.
Quick tip: Although you should not alert employees of your baseline phishing test, you may want to notify management and any IT or security teams responsible for responding to phishing attacks.
Step 2: Launch your phishing simulations
After you establish your baseline phish rate, it's time to kick off your program. Notify employees of your simulated phishing program and specify the exact behavior you'd like them to take, such as reporting suspicious emails to your security team. 
Next, schedule your simulated phishing emails. We recommend sending at least one simulated phishing email per month, but you can customize your program and schedule your campaign by quarter or even set up an entire year of phishing simulations.
Quick tip: It may be possible to run a phishing simulation and training program using tools already at your disposal. However, phishing simulation tools such as Infosec IQ allow you to build your phishing program in minutes and track your program's success automatically.
Step 3: Deliver phishing training automatically
Phishing simulations allow you to measure employee behaviors, but in-the-moment training is essential to help you educate employees and inspire secure behaviors now and in the future. The best way to instill secure behaviors is delivering hyper-relevant training to employees the moment they click a simulated phishing email. This allows you to notify employees the moment they click a simulated phishing email and deliver actionable training to help them recognize and report future phishing scams.
Phishing simulation tools like Infosec IQ map tailored training exercises to each phishing template to deliver the most relevant education to phished employees in just a few seconds.
Step 4: Reinforce lessons with posters and awareness training
Repetition is key to develop lasting behavior change. Use posters, infographics, newsletters and more to constantly encourage secure behaviors and keep cybersecurity top of mind for every employee. Consider adding a security awareness program covering every NIST-recommended cybersecurity topic to your employee training strategy to expand employee knowledge beyond phishing.
Step 5: Analyze performance and compare to baseline data
The most important step in measuring success is tracking your ongoing phishing campaign results against your employees' baseline performance. However, ongoing analysis allows you to identify trends and adjust simulated phishing techniques or education to ensure your program is actually inspiring behavior change. 
Keep a close eye on phishing data and remember, qualitative observations can be just as beneficial as quantitative data for assessing and sharing the success of your program with stakeholders. 
Quantitative observations include:
Phish rate

Email report rate

Security incidents 
Qualitative observations include: 
Employee sentiment 

Interactions with the IT/security team 

Leadership feedback 
We made phishing simulations & training easy — Get your free kit
Want to kick off your own phishing simulation and training program? Download our free Outsmart Them All training kit to follow the five step process above and build a phishing program that will educate employees and keep your organization secure.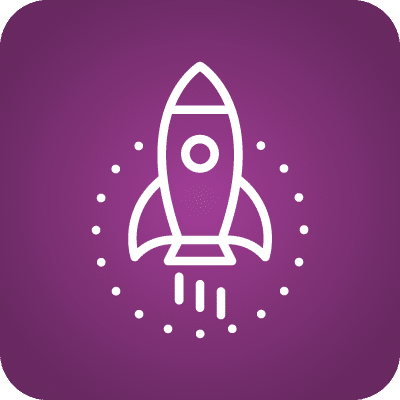 See Infosec IQ in action

From gamified security awareness to award-winning training, phishing simulations, culture assessments and more, we want to show you what makes Infosec IQ an industry leader.