News
Top IT security conferences you should attend in 2020
Introduction: Why attend conferences? 
Conferences are a great way to gain information and knowledge about advances on cutting-edge technologies but are also opportunities to meet and connect with industry-foremost experts. Participants, in fact, can learn of innovative ideas and new solutions as well as share experiences of security challenges with like-minded people.
With so many conferences happening every year, how can professionals pick the right symposium? Here are a few things to consider: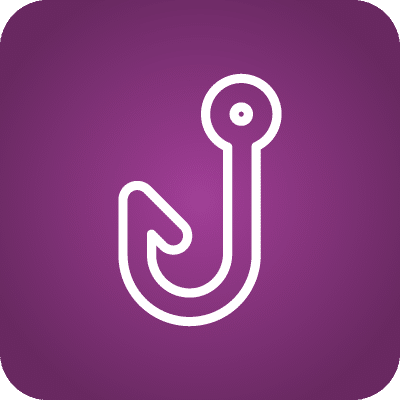 Phishing simulations & training
Build the knowledge and skills to stay cyber secure at work and home with 2,000+ security awareness resources. Unlock the right subscription plan for you.
Where's this conference (North America, Europe, Asia) located?

What's the cost to attend?

Who will be the speakers from the security industry?

Who organized it?

Which workshops will be available?
As expected, there are many different information security (infosec) and cybersecurity (cybersec) conferences in 2020 and you may have trouble deciding which ones are going to benefit your business or personal interests. In order to make it easier to find the right conferences for you, here's a list of options by month.
Which conferences should you go to?
February
RSA Conference 2020 | February 24-28 | San Francisco, CA
The world's largest cybersecurity event that showcases innovative companies and information security solutions to practitioners around the world. The amount of shared information on current available ways to protect organizations from cyberthreats makes this conference one of those must-attend events for information-, cyber- and network-security professionals.
Speakers: Keynote speakers for this conference are renowned IT professionals, including Steve Grobman, Senior VP and CTO of McAfee; Wendy Nather, Head of Advisory CISOs at Cisco; Professor Rivest of MIT; Mary O'Brien, General Manager of IBM Security and many more. They will be discussing topics like cryptography, fear associated with cybersecurity, hacking, genomics in privacy and security, investing in staff to increase security, open-source security and many other evergreen topics.
Connected events/workshops: Emerging trends are discussed in expert-led track sessions, tutorials and training. There is also a great opportunity to show off talent in the Innovation Sandbox Contest that "brings out cybersecurity's boldest new innovators who have made it their mission to minimize risk." Participants are allowed a three-minute pitch to present innovative security technology.
Cost: Those who register by January 24 can save $900 on a Full Conference Pass (Regular price: $1,995; LoyaltyPlus fee $1,745; Gov. cost $1,745; and Student charge $750). And as an IAPP member, you'll also save an additional $200 when you register using code 10UIAPPFD.
ICISSP 2020 | February 25-27 | Valletta, Malta
The 6th edition of International Conference on Information Systems Security and Privacy (ICISSP) aims at creating a meeting point for researchers and practitioners. Conference topics include security and privacy in various computing environments: cloud, IoT and AI-based systems.
Speakers: Keynote lectures will be given by academics from the Norwegian University and the universities of Vienna, Austria and Siena.
Connected events/workshops: Registration to this event allows free access to the MODELSWARD (on Model-Driven Engineering and Software Development) and VISIGRAPP (on theoretical advances and applications of computer vision, computer graphics and information visualization) conferences which are being held in conjunction with ICISSP. An interesting workshop is also planned: ForSE 2020 on FORMal methods for security engineering.
Cost: Various prices apply, namely "speaker/non-speaker; member/non-member; early/late/on-site" registration types, so check the website. For example, the conference social event and banquet will cost €75-95, or €200-280 for a one-day pass to the conference, workshops or special sessions.
DevOpsDays Charlotte 2020 | February 27-28 | NC
This conference celebrates the five-year anniversary and is a gathering for all things DevOps at Red Ventures Event Center in Charlotte. This technical event covers topics of software development, IT infrastructure operations and the intersection between them, and is suitable for all DevSecOps engineers and any IT organization that has adopted a DevOps culture. It is organized by volunteers from the local area guided by the DevOpsDays global core team; more events are planned throughout the world for the entirety of 2020.
Speakers: The event offers expert talks on a variety of topics, from creating an open-source culture to digital transformation and government to data-driven DevOps.
Connected events/workshops: There will be five open space opportunities for self-organized conversations.
Register to attend the conference!
Cost: $187.89
March
Command Control 2020 | March 3-4 | Munich, Germany
This meetup brings together professionals in cybersecurity that discuss how to tackle security properly, as well as specialists in governance, risk and compliance and digital transformation. They'll be discussing the relevance of digitalization and importance of buying in new protection technologies.
Speakers: International top speakers are expected at this conference, including eBay Chief Privacy Officer Dr. Anna Zeiter; Netflix, Head of Information Security Jimmi Sanders; inventor of the CISO & Information Risk Officer Model (CIRO) Tim Cook and many more. 
Connected events/workshops: Live crisis simulations will be offered to test crisis management and communication skills during an incident, as well as workshops on "Threat detection and hunting" and "Mitigating the insider threat."
Cost: Discounted online tickets are available; see the Tickets & Prices page.
The 10th ACM Conference on Data and Application Security and Privacy | March 16-18 | New Orleans, LA
This conference focuses on the importance of security and privacy in a world that is becoming increasingly dependent on cyber infrastructures. High quality research is presented on the need to act on the data and application layers for a safer IT environment.
Speakers: Many papers have been accepted for presentation from experts mainly from the academic world. Topics vary greatly and include topics like IoT, Bitcoin, access control and authentication.
Connected events/workshops: The 6th ACM International Workshop on Security and Privacy Analytics (IWSPA) is a collocated event that will address the latest "research and development efforts in which analytical techniques from machine learning, data mining, natural language processing and statistics are applied to solve security and privacy challenges…" Other available workshops will be CyberW on women in cybersecurity research and AutoSec 2020 on automotive and aerial vehicle security
Note: One full registration (i.e., a non-student registration) is required for each accepted paper. Do make sure you enter the paper ID and title in the Personal Information page.
Cost: Special booking rates at the conference hotel are available until February 21st.
RISK 2020 | March 18-19 | Lasko, Slovenia
Organized by Real Security d.o.o., an engineering and distribution company, this event addresses the latest developments in technologies, tools, techniques, market trends and best practices on a wide range of security-related topics in the protection of mission-critical operations. Those in retail, government, finance, banking, insurance and other businesses can benefit from that knowledge and experience.
This event suits technical experts (IT security professionals) but also senior managers (policy and decision makers or legal/compliance/regulatory authorities); in essence, any executives and practitioners who are responsible for protecting systems and critical infrastructures that are interested in investigated IT security.
Speakers: Presentations will be given by several companies including Netwrix, FireEye, BeyondTrust and more.
Connected events/workshops: A number of workshops are available on detecting risks and mitigating risks, protecting sensitive data, privileged remote access, investigating a multi-layer and multi-stage security incident, forensics on lateral traffic and many more.
Cost: Many different ticket options are available. A two-day Student ticket is €129 plus tax. There are higher prices for customers, resellers and vendors who register.
CanSecWest | March 18-20 | Vancouver, BC
A conference focusing on applied digital security that highlights new and innovative material and draws attention to emergent technologies, techniques or best industry practices.
Speakers: Not yet announced but presentations will provide tutorials on technical details of current issues, innovative techniques and best practices for a technical audience.
Connected events/workshops: A vendor display will be available for conference participants. Prior to the event, Dojo courses will be available starting March 14th.
Registration is available here.
Cost: $1,900–$2,700 CAD
ICSPN 2020 | March 20-22 | Jaipur, India
The International Conference on Cyber Security, Privacy and Networking (ICSPN) will provide opportunities to develop creative solutions to various security, privacy and networking problems. This is "a premier international platform for deliberations on strategies, recent trends, innovative approaches, discussions and presentations."
Speakers: Academics from various universities will be present. They include Prof. Bhavsar of the University of New Brunswick, Canada; Prof Pejic-Bach, University of Zagreb, Croatia; Prof Zhang, University of North Florida; and Dr. Filiol, Laboratoire de Cryptologie et de Virologie Opérationnelles, Laval, France.
Connected events/workshops: Tracks and special sessions will be organized for participants, but the list has not yet been released.
Take a look at the scope of this conference (see list of topics) to understand if this conference is for you.
Interested? Registration is due February 1st, 2020. 
Cost: TBA
CS4CA USA | March 24-25 | Houston, TX
This conference is in its eighth year and gathers IT and OT security experts so that they can share information and strategies, as well as discuss how to improve posture against current and future threats for America's critical infrastructures. IT and OT security leaders will network, learn and exchange first-hand information as they collaborate towards cyber resilience and join forces in addressing common cybersecurity concerns.
CS4CA (Cyber Security for Critical Assets) is also held in other areas: MENA in Dubai in January; APAC in Singapore in September and London in October, as well as in LATAM (Brazil) in the same month. See the list of global summits for more details.
Theme topics range from cybersecurity for IT, OT, ICS and hybrid cloud environments to assessing the level of cybersecurity preparedness of American critical industries. It's a must-attend event for critical infrastructure experts working as CISOs, CIOs, heads of cybersecurity, heads of OT security, heads of IT audit, heads of innovation, heads of IT security risk management, automation and process control engineers and SCADA/ICS security engineers.
Speakers: Over 20 speakers are announced, including experts from IBM, NCC Group, AECOM and SecurityGate. Many of them will be able to discuss practical solutions and best practices as well as lessons learned.
Connected events/workshops: The event includes plenty of networking opportunities, group discussion, case study sessions and panel discussions.
Cost: Register today to take part; those who do so early can receive a discount pass. Currently an end-user pass (Access-All-Areas 2-Day Conference Pass) is $1,699.
April
IEEE/NDIA/INCOSE Systems Security Symposium 2020 | April 6-9 | Crystal City, VA
This is a symposium that will "address the convergence of cybersecurity, safety, and engineering with interest in the effective application of security principles, methods, and tools to complex systems such as cyber-physical systems, autonomous systems, transportation vehicles, medical devices, large IoT systems, and other systems of interest."
The event covers IEEE activities regarding aspects of specialty areas (e.g., safety, security, reliability, availability, maintainability) in integrating program protection/SSE into the program's systems engineering.
Speakers: A number of speakers have been invited. They include Chandra Brown, CEO of MxD who has "consistently worked to strengthen American manufacturing through innovative, forward thinking, well-executed strategies"; USAF Chief Software Officer Nicola Chaillan who designed the cybersecurity architect of cyber.gov; and Dr. Ragsdale, Assistant Director for Cyber, OUSD (R&E), DoD who is responsible for supervising cyber modernization research and engineering.
Connected events/workshops: Parallel track sessions will be offered on vehicles, manufacturing, cybersecurity in early education, standards and human capital.
Cost: See the registration page to sign up and then note the price to attend. There are options for IEEE members or non-members, IEEE life members and IEEE student members or non-IEEE student members. Discounts available prior to March 12th. 
HITBSecConf (or the Hack in The Box Security Conference) | April 20-24 | Amsterdam, Netherlands
This annual conference is a must-attend event in the calendars of security researchers and professionals. It is dedicated to hackerspaces, car hacking, IoT, SCADA and hardware on to AI, blockchain and quantum computing related topics. In other words, all hackable things!
Speakers: Keynote speakers include Jon Callas, Senior Technology Fellow at ACLU, and Dr. Paul Vixie, chairman, CEO and cofounder of Farsight Security, Inc.
Connected events/workshops: The conference includes training sessions on black belt pentesting, cellular security, IC reverse engineering, malware analysis and many more. The HITB CommSec Track is completely free and open to all!
Cost: Check the online registration page for prices. Cost: €1,199 to €1,599.
Cloud Computing 2020 | April 26-30 | Nice, France
The 11th International Conference on cloud computing, GRIDs and virtualization brings together a community of individuals dedicated to supporting security and assurance properties in networks, services and applications through such technologies. Topics include discussions on device flexibility and security required for IoT.
It is an event ideal for anybody to learn the benefits and pitfalls of moving to remote IT resources, be it via grid or cloud computing and virtualization, and to understand just how to make them more secure, virtualized and automated.
Speakers: Speakers have not been announced yet, but 2019 saw the participation of academics from universities in Korea and Germany, expert in smart cities topics, digital transformation and adaptive systems.
Connected events/workshops: Tutorials will be available but yet to be announced. Last year's conference had tracks in new trends, cloud challenges, grid networks and virtualization.
Cost: Every participant must register. Attendees will pay different registration fees according to whether they are students or authors of accepted papers.
ICS Cyber Security Conference | April 28-30 | London, UK
Expert speakers and sessions on practical experiences in implementing cybersecurity in organizations will be the focus of this event, as well as discussing best practices on defending against cybersecurity risks to Industrial Control Systems (ICS).
Speakers: Not yet announced, but last year, twenty experts from various industries were invited. These included security managers, risk engineers, threat intelligence managers and more.
Connected events/workshops: Over three days, IT security professionals will be able to attend multi-track training and workshops on cybersecurity risks to ICSes.
Cost: $399–$1,299 plus 20% UK tax. Register by January 31st to save up to £600. Register now!
May
Gartner IT Symposium/Xpo™ 2020 | May 11-14 | Toronto, Canada
The place for industry leaders (CISOs, chief data officers and chief analytics officers) to meet with Gartner experts to learn about the latest strategic trends on key topics, including data and analytics, artificial intelligence, machine learning, cybersecurity, and more. Professionals can get a glimpse of the innovative technology and developments that will shape the near future of IT in order to devise new strategies and digitally transform their organizations.
Topic highlights: The risks brought on by the digital revolution and how to adapt IT security requirements to encompass digital and cyber-physical needs.
Speakers: In addition to expert from Gartner, CBC news correspondent Peter Mansbridge and Inclusion Expert Dr. Steve Robbins from S.L. Robbins and Associates are on the schedule.
Connected events/workshops: Available tracks cover topics in business strategy, leadership and technology and information.
Cost: See registration page for standard price versus public-sector price.
IEEE Symposium on Security and Privacy | May 18-20 | San Francisco, CA
The 2020 Symposium is the 41st annual meeting of this conference bringing together researchers and practitioners to present and discuss developments in computer security and electronic privacy.
Speakers: The list of speakers is not yet available.
Connected events/workshops: Up to six workshops will be hosted this year at the event. The Security and Privacy Workshops (SPW) is now integrated with IEEE S&P and provides opportunities for scientific exchanges on interesting technical topics: CReSCT: Cyber Resilient Supply Chain Technologies; ConPro: Workshop on Technology and Consumer Protection; DLS: Deep Learning and Security Workshop; LangSec: The 6th Workshop on Language-theoretic Security and Applications; SafeThings2020: Workshop on the Internet of Safe Things; and WAAS: Workshop on Assured Autonomous Systems.
Cost: Registration (currently not open) is a must for the workshop and/or symposium, so check for details on the expected fees once available on the official website.
Cyber security 2020 | May 21-22 | London UK 
The 15th edition focuses on cybersecurity and ethical hacking. World-renowned speakers will discuss the most recent techniques, tactics and the newest updates in cybersecurity, cyber warfare and information warfare. Also learn how to protect yourself online from hackers while acquiring knowledge of the ways you can get hacked and risks including phishing/malware/social engineering/man-in-the-middle (MiTM) attack techniques.
Speakers: Cybersecurity specialist Stephen Alley, Med Cybersecurity LLC President Rob Campbell and Information Security Analyst of eTranzact International PPL Emmanuel Sadiq will be amongst the speakers.
Connected events/workshops: Participants from the Global Information Technology Community will conduct demonstrations and distribute information so members can acquire knowledge about current and trending global technologies to make informed investment decisions on security solutions and services able to protect their organization.
Several tracks will be addressed, from "Hackers & Threats" to "Blockchain & Applied Crypto", "Application Security &DevSecOps" and "Analytics, Intelligence & Response."
Cost: Those who'd like to attend should fill out the online registration and pay the applied fee mentioned on the site.
June
Gartner Security & Risk Management Summit 2020 | June 1- 4 | National Harbor, MD
This event will focus on best practices in trendy areas like blockchain, IoT, DevOps and cloud. This is in addition to offering plenty of opportunity to network with fellow security professionals able to exchange information on current cybersecurity threats and solutions.
Find out how you can shift organizational culture to improve cybersecurity, privacy and business resilience at this summit.
Speakers: VP analysts from Gartner. Other guest speakers will be known once the agenda is published. Last year, the program included a former secretary of the U.S. Department of Homeland Security and a bestselling author.
Connected events/workshops: The agenda has not been released yet, but it will include many tutorials, an exhibit, sessions from solution providers as well as different programs, professionals will be able to choose from according to their interests and expertise.
Register now if you wish to participate.
Cost: $3,350–$3,700
Cryptology2020 | June 9-11 | Putrajaya, Malaysia
The 7th International Cryptology and Information Security Conference offers "an open forum, provided for contributions that cover research on the theoretical foundations, applications and any related issues in cryptology, information security, and other underlying technologies."
The program is still to be announced but you can already see the proposed topics for papers that will be published in the conference (submission deadline is April 14th, 2020).
Speakers: The list of invited speakers is still to be announced but will include internationally-recognized experts in cryptography.
Connected events/workshops: The agenda is not yet available.
Cost: Participants will need to check the conference fees page for details. Several options are available, and prices will vary according to whether a participant is local or foreign.
ICDIS 2020 | June 24-26 | South Padre Island, TX
The 3rd International Conference on Data Intelligence and Security (ICDIS) is a forum where for researchers, experts and stakeholders to share their views and advances in data intelligence and security 
Speakers: The list is not yet available. In previous years, keynote speakers included U.S. government cybersecurity advisors, professors and computing science researchers.
Connected events/workshops: The agenda has yet to be released.
Cost: Registration fees range from $440 to $850 with discounts before April 30th, 2020.
August
Black Hat USA 2020 | August 1-6 | Las Vegas, NV
This is a major cybersecurity conference, held annually in the United States, Europe and Asia, which provides attendees (the hacker community) with the very latest in information security research, developments and trends for professionals at all career levels. Talks, training and hands-on experiences are provided. Why not attend?
Speakers: Keynote speakers are not yet known.
Connected events/workshops: Professionals will have a chance to measure skills with hacking contests like the Capture the Flag (CtF) Competition. Training and briefings will also be available.
Feel free to sign up to receive information about upcoming Black Hat events including briefings, training, speakers and important event updates.
Cost: Conference registration fees apply, so check the website when that info comes available soon for this year's price to attend.
DEF CON 28 | August 6-9 | Las Vegas, NV
An annual event for information security and cybersecurity professionals, as well as hackers. They will be involved in discussions on how to defend vulnerable systems.
Speakers: Not yet available.
Connected events/workshops: Includes a CTF-type of contest where teams of hackers attempt to attack and defend computers and networks using software and network structures.
Note: The DEF CON FAQ has the answers to most of the common questions you might have.
Cost: There's no pre-registering for DEF CON; participants pay at the door. The price has not been disclosed yet.
29th USENIX Security Symposium | August 12–14 | Boston, MA
The USENIX Association hosts conferences supporting the advanced computing systems communities while spreading information on innovative research. This event has become an ideal venue for the presentation and discussion of the latest developments in the field. The program features sessions in all areas relating to systems research in security and privacy, followed by discussions, announcements and the sharing of strategies.
 "USENIX Security brings together researchers, practitioners, system administrators, system programmers, and others to share and explore the latest advances in the security and privacy of computer systems and networks."
Speakers: The program will be available in May 2020.
Connected events/workshops: There will be many sessions on systems and network security, analysis, privacy, surveillance and cryptography, as well as "birds-of-a-feather" sessions; plus informal gatherings of professionals interested in a particular topic and lightning talks on themed subjects.
For general information, call USENIX at +1 510.528.8649 or send direct queries via email:
Registration: conference@usenix.org
Cost: $790–$1,065
September
Ai4 2020 Conference (the Cybersecurity Track) | September 1-2 | Las Vegas, NV
This event focuses on AI and machine learning while bringing together IT professionals and business leaders to share knowledge.
Those working on the frontlines of AI in the enterprise will want to attend. It is, in fact, ideal for those holding a senior-level position and/or a technical role.
SUPER EARLY REGISTRATION: $495. Prices will increase on January 10th, 2020.
Speakers: Over 200 speakers from Fortune 500 companies, cybersecurity companies and startups as well as government agencies will be in the program.
Connected events/workshops: Groups discussions, track sessions and workshops as well as networking opportunities will be on the agenda. There will be 15 tracks and 10 stages for any professionals to personalize their agenda.
Cost: Info is available upon filling out the application.
GSX 2020 | September 21-23 | Atlanta, GA
"Global Security Exchange will offer best-in-class solutions to equip security professionals to anticipate, mitigate, manage, and prevent today's complex threats from an integrated enterprise perspective." The audience includes security management practitioners as well as many other stakeholders interested in the latest information, cutting-edge strategies, solutions, innovative technology and best practices.
Speakers: Not yet released.
Connected events/workshops: There will be interactive displays, demonstrations and security courses.
Cost: All participants must be registered. See the estimated pricing for the various registration packages.
October
SpaCCS 2020 | October 23-25 | Nanjing, China
This is a conference devoted to security, privacy and anonymity in computation, communication and storage, which have become increasingly critical.
The gathering provides a forum for global researchers to meet and share their studies, emerging ideas and trends "covering many dimensions including security algorithms and architectures, privacy-aware policies, regulations and techniques, anonymous computation and communication, encompassing fundamental theoretical approaches, practical experimental projects, and commercial application systems for computation, communication and storage." (See the covered topics.)
Speakers: Not yet available.
Connected events/workshops: Several symposiums and workshops on topics like trust, security and privacy as well as intelligence and Ubi.
Cost: The registration varies from $500 to $780.
Conclusion
This article has, hopefully, made it easy to identify the top IT security conferences for you to attend this year. Be it at a summit or workshop, professionals not only have the chance to meet influential speakers and business experts in the field, but they also get a sense of how the industry is changing and what they should be paying attention to in the future on many aspects of security.
The coming year has lots of interesting information security and cybersecurity conference options (as well as in-person live workshops and training that provides continuing education credits and professional development). Hopefully, this extensive list will help you decide which is the best option for your career and interests.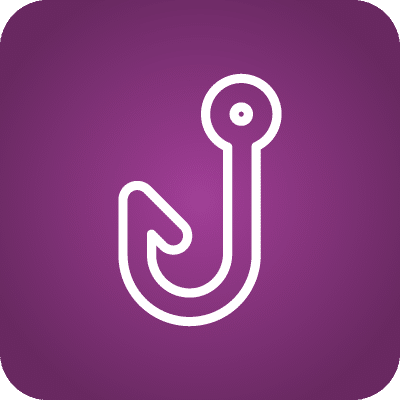 Phishing simulations & training
Build the knowledge and skills to stay cyber secure at work and home with 2,000+ security awareness resources. Unlock the right subscription plan for you.
Sources
Your guide to top tech conferences 2020

, CIO

Best InfoSec Conferences of 2020

, infosec-conferences.com

Cyber Security Events (2020)

, Cyware

Upcoming InfoSec Conferences and CyberSecurity Events

, ITSP Magazine