News
The Top 25+ Information Security Events and Conferences of 2018
Information security (InfoSec) conferences are a great way to become familiar with new developments and later trends in technology, as well as be made aware of the recent products and services to tackle today's challenges arising from network weaknesses. They are also an occasion to share knowledge and tips with other professionals in the field, network with like-minded experts and find out about success stories, best practices and lessons learned.
IT security conferences, summits, and events are frequently available throughout the globe, so professionals might not have to travel far to attend one. Their wide availability is particularly important as the information security field is one of the fastest evolving and surfacing latest technologies, but also newest threats that appear almost daily. Consequently, IT practitioners have the challenge to keep abreast with the changes and find ways to stay one step ahead of malicious hackers, for example.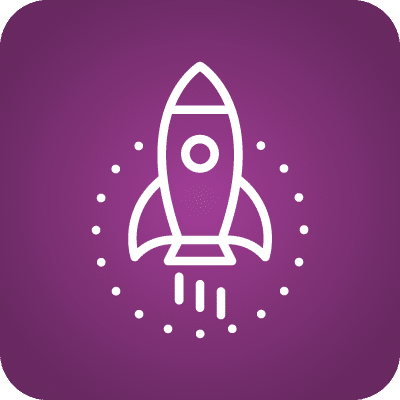 See Infosec IQ in action

From gamified security awareness to award-winning training, phishing simulations, culture assessments and more, we want to show you what makes Infosec IQ an industry leader.
So, what are the 'Top 25+ Information Security Events and Conferences' of 2018?
Top InfoSec Conferences
SOURCE 

Training & Conference 2018 Southwest Event. February 26 – March 1 | Mesa, AZ

The SOURCE Conference and Training is about business-focused cyber-security events; it does not just provide talks on cyber-security topics but is also about providing professional development opportunities. It is ideal for training groups while bringing business, technology and security professionals together under one roof to focus on real-world, practical cyber-security solutions. The event provides also recruiting opportunities as well as career track information.
Infosecurity Middle East 

. March 6 - 8 | Abu Dhabi, UAE

This conference will have a strong focus on cyber-security innovations and technologies. It is obviously ideal for those in the GCC (an area where the cyber-security market is expected to grow exponentially) wanting to know what's coming next for the InfoSec community and to understand ways for securing vital government and critical business data against ever-growing cyber threats. Participants will have an opportunity to get in contact with specialized suppliers, technical prescribers, and government buyers. The event is expected to be popular with 2,500 attendees, 80 exhibitors, and 50 meetings and some program speakers, workshops, and seminars.
Secure360

. March 14 – 15 | Milwaukee, WI

This event is geared towards connecting, informing, and developing leaders in cybersecurity and is a great conference to connect with decision-makers and leaders in the security and risk management industry. This year's agenda includes sessions on phishing, incident handling, business continuity planning, managing global third-party privacy risks, newest trends in the cyber threat landscape, security vendors dos and don'ts, starting a security program for small business and career development: a great range of topics to cater to the needs of professionals in every area of the field.
Infosecurity Belgium 2018 

. March 14 – 15 | Brussels, BE

This InfoSec, Data & Cloud Expo aims to provide visitors with mixed experience. The event is both an expo and a conference that focuses around seven macro themes (cyber security; cloud computing; datacenter & infrastructure optimization; data science/management; digital workspace; IT service management and control; privacy, government and risk management) and insights on topics like the power of the cloud, threat defense and General Data Protection Regulation (GDPR). Those planning a transition to the cloud will find this event of interest as will mobile device users in businesses where staff will need to work anywhere and have access to data from any location.
CanSecWest 2018 

. March 14 - 16 | Vancouver, BC

The 18th annual conference focuses on applied digital security and offers insight into real-world experiences about new vulnerabilities, attacks, and defenses. CanSecWest gathers a great variety of vendors with products and solutions for digitally-driven enterprises and security professionals, including offensive and defensive experts. It is sponsored by several IT-related giants including Microsoft, Blackberry, Google, Intel, and Adobe.
InfoSec World Conference & Expo 2018

. March 19 - 21 | Lake Buena Vista, Florida, US

This is another event with the format Conference+Expo that brings together InfoSec practitioners who will share hands-on and practical advice on a wide range of security topics. Industry experts will be present together with thought-leaders and innovators. Options for participants will include dedicated summits, workshops, simulations networking opportunities, a virtual career fair, an opportunity to view and know about the newest security products showcased on the expo floor and even the opportunity to enjoy the Disney Resort. Professional will be able to earn up to 47 CPE credits.
Black Hat

. March 20-23 | Singapore, August 4-9| Mandalay Bay | Las Vegas, December 3-6 | London, UK

From 1997 one of the most relevant information security events, Black Hat conferences offer a vendor-neutral environment in which to learn and freely discuss newest products, trends, and issues. At first, Black Hat was held annually in Las Vegas, but it quickly became an international appointment with dates also in Europe and Asia. Participants have the chance to attend briefings and training on the newest research, especially on latest risks and vulnerabilities. The training will revolve around a number of tracks including app security, wireless, forensics, crypto, ICS, IoT, mobile and network security. The August U.S. event will address topics like advanced cloud security, adaptive penetration testing, hardware and infrastructure hacking, Metasploit, threat modeling, and detection.
RSA Conference 2018

. April 16 - 20 | Moscone Center in San Francisco, U.S.; as well there's RSAC 2018 Asia Pacific & Japan; July 25 – 27 | Marina Bay Sands in Singapore

The annual RSA Conference is one of the best-attended security events of the year. Participants will learn about new approaches to InfoSec for a more secure tomorrow. Those that reserve a seat for RSAC 2018 will receive highly relevant information through key speakers, training, and tutorials; companies will also be able to participate to a sandbox competition if they have launched after 2017 an innovative product with potential and in response to a specific, identified InfoSec problem. Tutorials will be offered by SANS Institute on critical security controls, awareness programs, and forensic analysis. (ISC)2, ISACA and CSA will lead 2-day crash courses.
Infosecurity Mexico 2018

. May 23 - 24, 2018 | Centro Citibanamex, Mexico

One of the most relevant events in Latin America, this InfoSec conference will discuss ways to face, detect, respond, protect and recover from cybersecurity threats. Those looking to find innovative solutions to safeguard their business will want to attend as the focus will be on topics like ransomware and global companies, security for the financial sector, getting aboard buy-in for cybersecurity, how hackers attack and how to fight back.
Infosecurity Europe

. June 5 - 7 | London, UK

This is Europe's largest and most comprehensive conference program: hundreds of exhibitors will showcase products, services and innovative solutions to thousands (approximately 19,500) visiting information security professionals. It's here where attendees will know more about the latest InfoSec topics, trends and technologies through a combination program: There will be keynote stage sessions discussing the latest in information security, brief vendors' presentations, tech talks with expert speakers, a CSA summit on cloud security, a technology showcase, an education on demand and a Cloud Security training course for security professionals and IT Managers.
15th Conference on Detection of Intrusions and Malware & Vulnerability Assessment (

DIMVA

). June 28 - 29, 2018 | Saclay, France
As stated in its name, DIMVA focuses on the latest news on malware, intrusion detection and vulnerability assessment with an expert from the government, academia, and industry who will be discussing topics evolving around these issues.
The 21st edition of ISC covers research in theory and applications of InfoSec. The event will feature lectures on the latest information and network security concerns and presentations of accepted papers by authors that will share valuable insights on new solutions for real-world problems, systems or applications.
International Conference on Emerging Security Information, Systems and Technologies (

SECURWARE

). September 16 - 20, 2018 | Venice, Italy
This year marks the Twelfth International Conference on SECURWARE that provides "best practices, awareness, and experiences as well as future trends and needs (both in research and practices) related to all aspects of information security." Here's an event covering various related topics on theory and practice on InfoSec and that allows professionals to exchange ideas and experience while they participate in tutorials and keynote speakers' discussions.
Infosecurity North America 2018

. October 3-4 | Hynes Convention Center, Boston, US

An event that discusses what professionals should know about the latest online risk trends. This is a must-attend event for those looking for everything under one roof, with end-user and vendor-led conferences, seminars, and workshops.
Top Virtual Conferences
If traveling is an issue or free time is premium, virtual conferences might be the best bet for busy professionals.
SC Media InfoSec Conference

. Feb. 22 - Data Protection | Free Virtual Events Sponsored by SC Magazine

"This virtual conference looks at trends in data protection and best practices for ensuring that data is safe, even when the systems on which the data resides have been compromised," mentions the SC Virtual Conference site. There's a full calendar of SC online events (all virtual and many even on-demand) to select from to earn CPE credits while learning about the newest trends in the topic of choice.
Infosecurity Magazine

EMEA

Spring Virtual Conference | March 20
The Europe, Middle East, and Africa (EMEA) conference is a two-day online event that offers the flexibility many professionals need and all the information they would get at an on-site conference. The latest industry issues and trends will be discussed, including GDPR compliance, ways to defend against ransomware, how to build an FTSE-worthy security operation, know when a security incident is detected and be informed about the future of breach accountability. This is a fantastic opportunity to learn in a practical setting while furthering professional development. If interested, professionals can register now for sessions available on Tuesday, March 20 from 09:00 – 17:00 GMT and Wednesday, March 21 from 08:30 – 16:30 PDT.
Infosecurity Magazine North America Virtual Conference

| March 21

This conference is an excellent opportunity for IT security practitioners to hear from CSOs on how to effectively manage physical security and to discuss the key role that preparedness has in facing the current social media cyber-threat landscape. The program will also include a special 30-minute Live Incident Response (IR) Reconstruction of a security breach with an IR expert providing a keynote presentation session.

Each of the Infosecurity 2018 Spring Virtual Conferences provides the opportunity to earn up to 10 CPE credits towards an SSCP/CISSP, ISACA & EC Council certifications, says infosecurity-magazine.com. Professionals will need an Infosecurity Magazine Account to secure their place and access the Virtual Conference site.
Top Hacker Conferences
Some conferences have "hackers" in mind. These events are organized especially as a way for professionals to meet like-minded folks and present innovative hacks; some vendors go on to challenge hackers to attack their products in an often-fun atmosphere where hands-on demonstrations are mixed to sharing and connecting.
The Hack in The Box Security Conference

. – HITBSecConf April 9-13 | Amsterdam, NL

Another very technical event that features two days full of training, discussion, and presentations by recognized experts in the security industry. The conference allows participants to form new professional relationships with names in the security field and peers but also to keep abreast with the latest developments. In addition to technical training sessions and keynote speaker sessions, participants will also have the possibility to participate to a 2-day Capture the Flag 'Live Hacking' Attack & Defense Competition, an 8-hour / 24-hour Developer Hackathon (HackWEEKDAY) and visit the CommSec Village & Technology Showcase Area.
InfoSec Southwest (ISSW).

April 11 - 13 | Austin, Texas, US

This annual information security and hacking conference cover a broad range of general cybersecurity topics through lectures, open forums, and events. The conference is unique also because ISSW was originally established by the Austin hacker community that saw the need for a local InfoSec conference. The event covers subjects going from very technical topics to hacking culture and social implications.
INFILTRATE 

April 26-27 | Miami Beach, FL

It is a "pure offense" security conference with a strong focus on technical matters and new hands-on techniques. Latest researches will be presented on topics ranging from rootkit and Trojan covert protocols to network exploitation and vulnerability discovery. Participants can register for conference briefings or also for workshops and training. A max of 12 (ISC)2 CPE credits can be earned for CISSP, CSSLP or SSCP certifications by attending the two-day conference briefings.
DEF CON 

August 9-12 |Caesar's Palace, Las Vegas

Considering its first edition was in 1993, this is one of the most recognized and widely attended event of the year with average 15,000-18,000 attendees. The 26th edition will provide workshops, demo labs, cutting-edge technology discussions but also "capture-the-flag" playing, contests, movie marathons, scavenger hunts, as well as "sleep deprivation, lock picking, warez trading, drunken parties, spot the fed contest, the official music events." This year a beta version of the event will be offered in Beijing, China on May 11-13th.
ROOTCON 

September 27-28 | Tagaytay City, Philippines

The 12th edition of the largest hacking conference in the Philippines has a "Hackers: Heroes of the Computer Revolution" theme, inspired by the novel written by Steven Levey on the hacking culture. In addition to carefully screened speakers and fewer sponsor pitches, the event features hacker games such as Capture the Flag, Semprix' Mysterybox and Hacker Jeopardy.
Top InfoSec Summits
TEISS 

(The European Information Security Summit). February 20 – 21 | London, UK

TEISS' 7th Annual gathering is supposed to be one of the largest and most comprehensive cybersecurity summits in Europe with three conferences in one (on culture and education, data and technology, and on securing the Internet of Things). Industry and ISF topic experts from various disciplines meet to discuss the latest in information security and sharing their knowledge. The 2018 edition will feature 500 delegates, 14 roundtable discussions, a GDPR clinic and 100 speakers. The focus will be on identity management and security, agile systems, corporate culture of cybersecurity and the evolution of cybercrime.
Global Privacy Summit 

. March 27 - 28 | Washington, DC, US

The IAPP (International Association of Privacy Professionals) Global Privacy Summit is where the worldwide privacy profession gathers annually. This event attracts InfoSec professionals to discover and evaluate potential privacy breaches and incidents that call for organizations to initiate GDPR readiness.
CSA Summit 

at RSA Conference. April 16 – 20 | San Francisco, CA, US

This year's Cloud Security Alliance Summit will help organizations address innovations in cloud security and learn the latest approaches and best practices to secure data in cyberspace. Security experts and cloud providers will discuss global governance, the latest trends in technology, current threat landscape, and security innovations.
Central Ohio InfoSec Summit

. May 14 - 15, 2018 | Columbus, Ohio, US

Now in its 11th year, the summit will offer keynotes, discussion sessions, and insightful case studies on the most pressing issues in today's InfoSec field. It is a must-attend event for anyone who wishes to learn more about new security approaches and techniques to take back at their business or office.
Gartner Security & Risk Management Summit

. June 4 – 7 | National Harbor, MD, US

"This year's event delivers leading-edge thinking on key topics such as agile architectures, BCM, cloud security, privacy and securing IoT," tells the official summit site. The focus is on security, risk management, and business continuity management for the digital business of the future as based on Gartner's independent research and practical recommendations. The 2018 Gartner Security & Risk Management Summit will also take place at other sites with a similar agenda to addresses the latest threats, flexible new security architectures, governance strategies, and much more: 24-26 July | Tokyo, Japan; 14-15 August | São Paulo, Brazil; 20-21 August | Sydney, Australia; and on 30-31 August | Mumbai, India.
Conclusion
Some of the conferences might have already happened or be unavailable for registration at this time, but most are scheduled annually around the same time of the year, so make a note now for better chances to participate in the future in those that are most convenient and useful for your personal and work situation.
Conferences are probably the most effective ways to stay abreast of real-world digital trends today, with the opportunity to hear from recognized expert speakers and the prospect of networking with peers in the field. U.S. and international options are available to cater to every professional's preference, need or interest. So, which information security event(s) will you attend?
References
Base Cyber Security. (n.d.). Events in Cyber Security / InfoSec in Europe 2018 Calendar. Retrieved from https://www.basecybersecurity.com/cyber-security-events-infosec-conferences-it-security-trainings-europe-2018-calendar/
Bisson, D. (2018, January 9). The Top 17 Information Security Conferences of 2018. Retrieved from https://www.tripwire.com/state-of-security/featured/top-17-information-security-conferences-2018/
Conference-Service.com. (2017, December 27). Conferences and Meetings on Information Security and Information Privacy. Retrieved from https://www.conference-service.com/conferences/information-security.html
CSO staff. (2017, October 1). The CSO guide to top security conferences. Retrieved from https://www.csoonline.com/article/3155500/it-careers/the-cso-guide-to-top-security-conferences.html
Gartner, Inc. (n.d.). Gartner Events. Retrieved from https://www.gartner.com/events/
Howarth, F. (2017, December 19). Mark Your Calendar for the Top Security Conferences of 2018. Retrieved from https://securityintelligence.com/mark-your-calendar-for-the-top-security-conferences-of-2018/
InfoSec-Conferences.com. (n.d.). Top Ten Cybersecurity Conferences Happening In 2018 [Updated]. Retrieved from https://infosec-conferences.com/events/conferences-top-ten-must-go-to/
Infosec Events. (n.d.). Infosec Events in North America. Retrieved from http://infosecevents.net/calendar/
Infosecurity Magazine. (n.d.). Infosecurity Virtual Conferences. Retrieved from https://www.infosecurity-magazine.com/virtual-conferences/
ITSPmagazine.com. (n.d.). Top Information Security Conferences, Cybersecurity Events and Webinars. Retrieved from https://itspmagazine.com/event-listings/
Lord, N. (2017, December 7). The Top 50 Must-Attend Information Security Conferences. Retrieved from https://digitalguardian.com/blog/top-50-must-attend-information-security-conferences
Mello, J. P. (2018, January). The best security conferences of 2018. Retrieved from https://techbeacon.com/best-security-conferences-2018
Publico, R. (2017, November 10). Top 10 Cybersecurity Events and Why You Should Attend One. Retrieved from https://www.globalsign.com/en/blog/top-10-cybersecurity-events-and-tradeshows/
SC Media. (n.d.). Virtual Conferences. Retrieved from https://www.scmagazine.com/virtual-conferences/section/6977/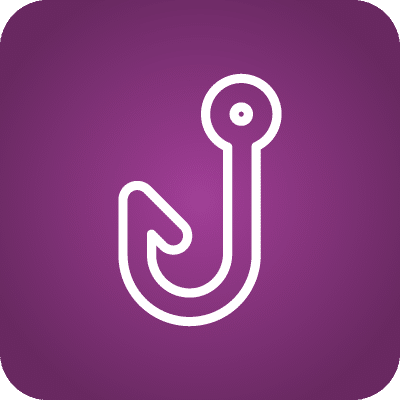 Phishing simulations & training

Build the knowledge and skills to stay cyber secure at work and home with 2,000+ security awareness resources. Unlock the right subscription plan for you.
Watts, S. (2018, January 12). Top IT Security, Information Security, and CyberSecurity Conferences of 2018. Retrieved from http://www.bmc.com/blogs/it-infosec-cyber-security-conferences/