News
North America's top IT security conferences in 2020
Introduction: Why attend conferences?
This year will bring plenty of opportunities for professionals to attend conferences, getting them exposed to new products and tools showcased by companies active in the cybersecurity arena. The socializing opportunities afforded by such gatherings enable attendees to connect with industry experts while they network with like-minded professionals. It's also during these events that participants will want to partake in hands-on activities, workshops and round-table discussions, enabling members to keep on the cutting edge of best practices and research in their field.
With many IT professions requiring a certain number of continuing education (CE) credits per year in order to maintain their certification or licensure, conferences may also provide some of those needed credits. How many depends on the session and if the conference offers it. This makes conferences an easy way to meet their personal development requirements.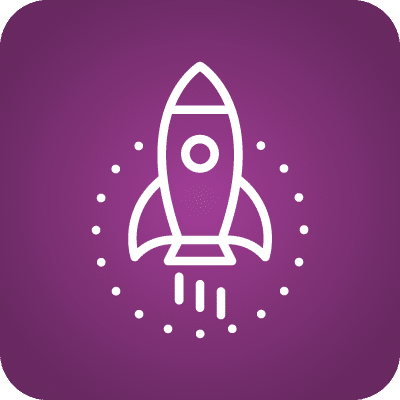 See Infosec IQ in action
From gamified security awareness to award-winning training, phishing simulations, culture assessments and more, we want to show you what makes Infosec IQ an industry leader.
Here is a list of some of the top IT security conferences available in the United States that are really worth your time and money to attend. As you'll see, there are many options to choose from.
The top IT security events worth attending in the United States
Cyber Security Summit USA | February 5 | Atlanta, GA
The Cyber Security Summit has been ranked as one of the top 50 must-attend conferences by DigitalGuardian. The gathering is held across the US during the year (see upcoming summits) and creates an environment that allows senior-level executives to connect with cyber solution providers. Global experts join together to provide and share the latest in cyber security.
A full day at the Cyber Security Summit will earn attendees 6 CPE credits.
Cost: Registration cost is $50 – $350.
RSA Conference 2020 | February 24–28 | San Francisco, CA
"Be part of a conversation that has the power to change the world. Join top cybersecurity leaders and a dedicated community of peers as we exchange the biggest, boldest ideas that will help propel the industry forward." 
This is the scope of the world's largest cybersecurity event, where innovative companies share their infosec solutions and experts deliver lectures on the most pressing IT security topics.
Speakers from McAfee, CISCO, MIT, IBM and more share information on the newest developments in cryptography, the latest threat landscapes, the importance of investing in staff preparation to increase security, open-source security and many other pressing topics.
Tutorials include training on information to pass the ISACA CISM exam, (ISC)² CISSP common body of knowledge (CBK®) training and sessions on cybersecurity culture, incident responding and threat hunting, and effective reporting. These two-day sessions are at an extra cost.
Cost: Check the registration page, as prices vary greatly according to the participant category. As an IAPP member, you can save $200 when you register using code 10UIAPPFD. 
DevOpsDays Charlotte 2020 | February 27–28 | NC
This conference is organized by area volunteers guided by DevOpsDays global core team throughout the world. The Charlotte event at the Red Ventures Event Center is all about devops, the relationship between software development (dev) and information-technology operations (ops).
Speakers: The event offers over twenty expert talks led by entrepreneurs, cybersecurity professionals and engineers on a variety of topics, from sustainable implementation of this concept to digital transformation to building a service delivery infrastructure
Connected events/workshops: There will be five open space opportunities. These slots allow for self-organized conversations led by participants and can touch on any topics of interest, from technical to more conversational.
Cost: $187.89 
SecureWorld Charlotte | March 4–5 | NC
According to the organizers, "SecureWorld conferences provide more content and facilitate more professional connections than any other event in the cybersecurity industry." Those unable to attend the gathering in Charlotte have the option to attend elsewhere within the US this year (see upcoming SecureWorld events).
Topics covered by a CISO, a researcher and an adjunct professor include: "The Evolution of Cybercrime"; how attackers are "Compromising Domains via Active Directory Exploits"; an "Introduction to Information Warfare"; and the "7 Ways to Boost InfoSec's Influence (and Yours) by Communicating Differently."
There will be a chance to attend featured panel discussions, and training sessions. You can earn 12-16 CPE credits through more than thirty educational elements while learning from nationally recognized industry leaders. Information security professionals may opt to join in the affordable, high-quality training and education.
Cost: Registration is ($75 – $795). 
ISC West | March 17–20 | Sands Expo, Las Vegas
ISC West is perhaps the industry's most comprehensive security event in the U.S. In fact, "the International Security Conference & Exposition — also known as ISC West — is the largest converged security trade show in the U.S., covering everything from video surveillance, access control, biometrics, smart home, public security, drones & robotics and more." Professionals will be presented with the newest security products and technology, as well as having plenty of opportunities to network with colleagues and share knowledge.
Cost: Expo hall admission only is $75 — the set price. Participants must fill out the online registration.
IWSPA 2020 | March 18 | New Orleans, LA
The sixth ACM International Workshop on Security and Privacy Analytics (IWSPA) (co-located with ACM Codaspy 2020) is an event that will address the latest "research and development efforts in which analytical techniques from machine learning, data mining, natural language processing and statistics are applied to solve security and privacy challenges …" 
The full program agenda of IWSPA 2020 will be available soon, but a key speaker is already known: Dr. Anoop Singhal, Senior Computer Scientist and a Program Manager in the Computer Security Division at NIST. Dr. Singhal will present a session on "Security Metrics and Risk Analysis for Enterprise Systems," including sections on a methodology for security risk analysis based on the model of Attack Graphs and the Common Vulnerability Scoring System (CVSS) and detection and forensic analysis of APTs. Submitting a scholar's research implies the willingness of at least one of the authors to attend the workshop and present the paper.
The presenter must register for the workshop before the deadline for author registration. Papers will need to be submitted electronically via the Easychair system — do so here. Only those who are pre-selected will be invited to participate. No fee mentioned for attendance. 
CS4CA USA | March 24–25 | Houston, TX
This conference is in its eighth year and offers IT and OT security experts a venue to network, discuss and hear about the latest developments in techniques and defense mechanisms for cyber resilience for America's critical infrastructures.
Theme topics range from the importance of considering cybersecurity as an investment, not a cost to the newest threat landscape, IoT security, DevSecOps, adaptive multi-factor authentication, blockchain and cyber insurance liability.
Cost: Register to participate: End users pay $1,699 and vendors $2,999. Complimentary VIP passes are also available. 
InfoSec World 2020 | March 30–April 1 | Lake Buena Vista, FL
This conference welcomes a community of information security professionals from every sector. The program is led by renowned industry's experts and innovators showcasing a wide array of information security products and services or covering content through dedicated summits and workshops.
The event gives ample opportunities to get access to the Expo and Networking Receptions, connect to like-minded experts or meet face-to-face time with information security decision makers from around the world. Attendees can also earn up to 45 CPE credits over the course of one week.
Cost: $1,795 for attending the main conference; $3,695 as a World conference attendee. Do check the Registration Deals & Packages page to decide what best suits you. 
IEEE/NDIA/INCOSE Systems Security Symposium 2020 | April 6–9 | Crystal City, VA
This symposium will "address the convergence of cybersecurity, safety, and engineering with interest in the effective application of security principles, methods, and tools to complex systems such as cyber-physical systems, autonomous systems, transportation vehicles, medical devices, large IoT systems, and other systems of interest."
Topics covered will include the engineering of resilient systems; model-based engineering for security, safety, trust and resiliency; security for machine learning and artificial intelligence; DevSecOps; system security design for cloud environments; cybersecurity in manufacturing and supply chains; a number of case studies relative to industries like automotive, transportation and space; investigation, forensics and malware analysis; and policy, ethical, legal, privacy, economic and social issues. As you can see, then, it provides a good mixture of technical, administrative and practical topics.
Cost: Sign up at the registration page. Different options (and noted fees) are available for the technical programs and tutorials according to IEEE membership, government employee status or otherwise. 
SSIC 2020 | April 17–18 | Miami, FL
The fourth International Conference on Security of Smart Cities, Industrial Control System and Communications (SSIC) is a cybersecurity event focusing on new interconnected systems for monitoring, control and automation. "Topics of interest encompass not only all practical and theoretical aspects of communications, and network security, but also security mechanisms put into some critical applications." More on the program will be available by March 2020.
This event is technically co-sponsored by IEEE with technical papers from academia, government, and industry to be submitted for inclusion into IEEE Xplore through the EI (Engineering Index). All papers should be made using the Easychair conference submission system here.
Registration deadline: January 15. After this date, one will no longer be allowed to participate. Notification of acceptance/rejection: February 15. Camera-ready manuscripts due: March 1. No fee mentioned for attendance. 
INFILTRATE 2020 | April 19–24 | Miami, FL
"INFILTRATE is a deeply technical conference that focuses entirely on offensive security issues." This is ideal for information security professionals to learn new techniques to expose flaws and attend sessions on reverse engineering (using Ghidra — NSA's reverse engineering tool) and web hacking (using SQL injection).
By attending the two-day conference briefings, professionals can earn a max of 12 (ISC)2 CPE credits.
Note that some of the INFILTRATE training course options ($4,900 – $5,100) for 2020 offer more CPEs, while others do not. Pass pricing ranges from $1,800 – $2,200.
Cost: Participants must register and pay the ticket price: $475 – $1,800 (to attend the conference), or $250 – $5,100 (the fee depends on training course). Note: "All of the training courses offered are eligible for the bundle discount on the INFILTRATE conference briefings pass, which is a $1,000 USD flat priced ticket." 
IEEE Symposium on Security and Privacy | May 18–20 | San Francisco, CA
Sponsored by the IEEE Computer Society Technical Committee on Security and Privacy in cooperation with the International Association for Cryptologic Research, the 2020 Symposium is the 41st annual meeting of this conference where researchers and IT professionals can discuss developments in computer security and electronic privacy.
Six workshops will be hosted this year at the event: "CReSCT: Cyber Resilient Supply Chain Technologies" will focus on supply chain security for computing systems; "ConPro: Workshop on Technology and Consumer Protection" on security and privacy for consumers; "DLS: Deep Learning and Security Workshop" on deep learning and security for academic and industrial researchers; "LangSec: The 6th Workshop on Language-theoretic Security and Applications"; "SafeThings2020: Workshop on the Internet of Safe Things" on the development of safe cyber-physical systems; and "WAAS: Workshop on Assured Autonomous Systems" on the concerns about their privacy, security and safety.
Cost: Registration is currently not open, so check the official site for details on fees once available. Direct questions to sp20-workshopchair@ieee-security.org.
Gartner Security & Risk Management Summit 2020 | June 1–4 | National Harbor, MD
This event will focus on emerging trends and best practices in IoT, machine learning, artificial intelligence, cloud security and privacy regulations. It also addresses tools for better communication with executives and to raise their risk management awareness.
The track includes digital risk management, management and leadership, security technology and architecture, CISO circle and technical insights. In addition, there will be workshops and roundtables for maximum interactions between all participants and experts.
Register by phone: 1-866-933-3447 or +1-628-600-3714. Otherwise, by email: GlobalConferences@gartner.com. 
Cost: $3,250 – $ 3,825. 
ICDIS 2020 | June 24–26 | South Padre Island, TX
Data intelligence, security and privacy are the focus of the third International Conference on Data Intelligence and Security (ICDIS), "a forum for researchers, experts, professionals and stakeholders in related fields to disseminate their recent advances and share their views on future perspectives." The agenda is still to be announced. 
Cost: Registration fees are $400 – $850.
Black Hat USA 2020 | August 1–6 | Las Vegas, NV
Held annually in the United States, Europe and Asia, this conference caters to the black hat community with up-to-date information in security research and trends as well as training and workshops. Why attend? It's your chance to measure up skills with hacking contests like the Capture the Flag (CtF) Competition.
Cost: For questions regarding registering and applied fees (will be released soon, so check the website for this year's prices), contact the organizers via email or telephone (+1-866-203-8081 toll-free or +1-415-947-6846).
DEF CON 28 | August 6–9 | Las Vegas, NV
This is an annual event for information security and cybersecurity professionals and hackers. No registration is needed, as participants can just pay at the door. Not much info is available yet, but the event will concentrate on how to defend vulnerable systems. Professionals will have a chance to participate in contests of hacking or defending systems.
No need to pre-register for DEF CON. 
Cost: Cash (price not disclosed) is to be paid at the door. 
If you've never been to this event before, do read the DEF CON FAQ.
Cybersecurity Workshop |Aug 11| Washington, DC
The 2020 edition of FCW Cybersecurity Workshop will be held at The Hamilton, Washington DC and will concentrate on cybersecurity challenges, technologies, policies and management strategies. Topics of interest will be cloud issues and blockchain data security, as well as mobile device safety and the newest endpoint protection technologies.
Cost: Government participants can attend free, while other professionals will have to pay $165-199.
29th USENIX Security Symposium | August 12–14 | Boston, MA
Researchers, IT professionals, system administrators and programmers can get together at the USENIX Association conference to discuss the latest trends in security and privacy.
Discussions, announcements, and the sharing of strategies are in the program on topics like surveillance, cryptography and analysis. As not much has been released yet on the event, for general information you can call USENIX at +1-510-528-8649 or send direct queries via email at conference@usenix.org. 
Cost: $790 – $1,065.
Ai4 2020 Conference (the Cybersecurity Track) | September 1–2 | Las Vegas, NV
AI and machine learning topics are on the agenda for professionals participating in this conference. The conference is ideal for professionals both in senior positions and technical roles.
With 15 tracks available over 30+ speakers from a variety of organizations, Fortune 500 companies and government agencies, this event really has something for every professional, whatever their role or specialty.
Cost: Early registration: $595 

Conclusion
This article has listed some of the many conferences available in the United States this year. With such varied offerings covering every aspect of this ever-evolving field, all IT security professionals will definitely be able to find the best opportunity suited for their interests, positions or expertise.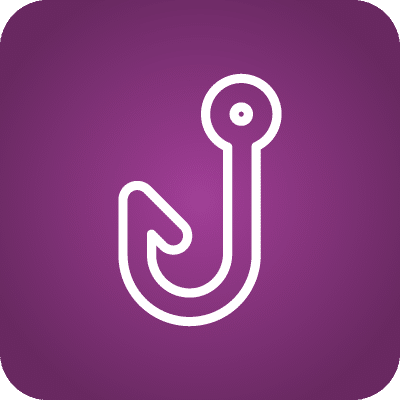 Phishing simulations & training
Build the knowledge and skills to stay cyber secure at work and home with 2,000+ security awareness resources. Unlock the right subscription plan for you.
Sources