News
Cybersecurity Weekly: Puerto Rico loses millions, Paypal phishing scam, new Emotet Wi-Fi spreading function
The Puerto Rico government was hit by a $2.6 million phishing scam. An active PayPal phishing scam targets SSNs and passport photos. The Emotet malware now hacks nearby Wi-Fi networks to infect new victims. All this, and more, in this week's edition of Cybersecurity Weekly.
Should you pay the ransom?
Download The Ransomware Paper for real-world ransomware examples, mistakes and lessons learned.
1. Puerto Rico government hit by $2.6 million phishing scam
A phishing attack scammed a Puerto Rico government agency out of more than $2.6 million. They received an email requesting changes to a bank account tied to remittance payments. A payment was sent to the fraudulent account on January 17, and is still under investigation by government authorities.
Read more »
2. Active PayPal phishing scam targets SSNs, passport photos
A recently reported phishing campaign asks PayPal users for a complete spectrum of personal data, including social security numbers and photos of their passports. The campaign starts with a phishing email claiming the recipient's account was accessed from a new device, requiring an identity confirmation.
Read more »
3. Amex, Chase fraud-protection emails used as phishing lure
A new phishing campaign  pretends to be fraud-protection emails from American Express and Chase. The fraudulent emails ask recipients to confirm if the listed credit card transactions are legitimate. Upon clicking No, the victims are directed to a fake login page that steals their banking credentials.
Read more »
4. FTC warns of ongoing scams using Coronavirus bait
"Scammers are taking advantage of fears surrounding the Coronavirus," the FTC says. "They're setting up websites to sell bogus products, and using fake emails, texts and social media posts as a ruse to take your money and get your personal information." Multiple active Coronavirus phishing campaigns have already been spotted in the wild.
Read more »
5. Dell SupportAssist flaw exposes computers to hack
Dell recently released a security update to address a vulnerability in its SupportAssist client software. The flaw is exploitable by local attackers to execute arbitrary code with administrative privileges on affected systems. The SupportAssist software is pre-installed on most new Dell computers running Windows.
Read more »
6. Voting app vulnerable to remote takeover
Security researchers found key flaws in a mobile voting app that some states plan to use in the 2020 primary and general elections. Vulnerabilities in the app allow bad actors to alter or cancel someone's vote or expose their private information.
Read more »
7. Facebook's official Twitter and Instagram accounts hacked by OurMine
Last week, the popular hacking group OurMine hacked the Twitter and Instagram accounts for Facebook and Messenger. The notorious hacking group previously hacked accounts and systems of prominent experts and organizations over the years, including Facebook CEO Mark Zuckerberg's Pinterest, Twitter and LinkedIn accounts.
Read more »
8. Emotet malware now hacks nearby Wi-Fi networks to infect new victims
The notorious trojan Emotet found a new attack vector. It now uses infected devices to identify new victims connected to nearby Wi-Fi networks. The Wi-Fi spreader module has a timestamp of April 16, 2018, indicating the spreading behavior was running unnoticed for almost two years until it was detected for the first time last month.
Read more »
9. Google removes Dashlane password manager from Chrome Web Store
Google removed the Dashlane password manager extension from the Chrome Web Store due to issues with user data privacy and permissions. The extension uses a very broad permission set that allows the extension to read and change data on websites, control private settings and communicate with native apps on the computer.
Read more »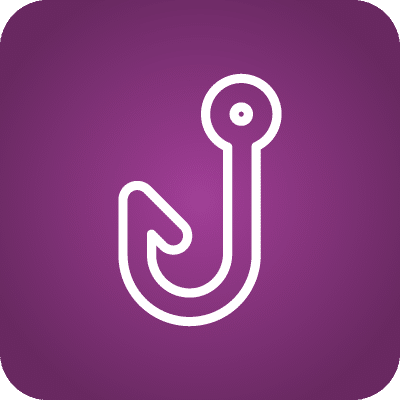 Phishing simulations & training
Build the knowledge and skills to stay cyber secure at work and home with 2,000+ security awareness resources. Unlock the right subscription plan for you.
10. 440 million records found in unprotected database belonging to Estée Lauder
A security expert discovered the cosmetic firm Estée Lauder exposed 440 million online records in an unsecured database. After the firm was made aware of the misconfiguration, the database was rapidly secured. No payment data or sensitive employee information was stored in the archive, but employee and user email addresses were present.
Read more »