News
Cybersecurity Weekly: Ethiopia stops DDoS attack, Floridian city recovers from BEC, bug found in HackerOne
Ethiopia foils a mass cyber hacking attempt with prompt incident response. A city in Florida recovers almost all monetary losses after a BEC scam. A bug is found in a popular bug bounty platform, earning a bug hunter $20,000. All this, and more, in this week's edition of Cybersecurity Weekly.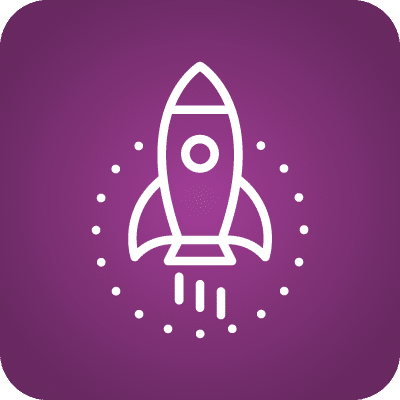 See Infosec IQ in action
From gamified security awareness to award-winning training, phishing simulations, culture assessments and more, we want to show you what makes Infosec IQ an industry leader.
1. Ethiopia foils mass cyber hacking attempt
The Ethiopia Information Network Security Agency foiled a cyber hacking attempt by a group of more than 200 hackers on its finance infrastructure last weekend. In a press release, they disclosed that they had been targeted with a DDoS attack, but were able to respond in time to mitigate any potential damage.
Read more »
2. City recovers $700,000, incurs net loss of $5,000 from email phishing scam
The City of Ocala recovered more than $700,000, only incurring a loss of $5,000 after an email phishing scam resulted in funds being misdirected to a fraudulent account. Since discovering the incident, the city worked with local and federal agencies, filed insurance claims and made procedural changes to minimize future impact.
Read more »
3. Nebraska Medicine breached by rogue employee
Hospital network Nebraska Medicine disclosed a data breach after a former employee accessed sensitive patient data, which included medical records and Social Security numbers. To help prevent future similar incidents, Nebraska Medicine said it will continue to regularly audit their medical record system for unauthorized activity.
Read more »
4. Cut-and-paste goof reveals HackerOne session cookie, earns bug hunter $20,000
Bug bounty platform HackerOne recently paid out a $20,000 bounty for the identification of a bug on its own platform. One of the HackerOne's own staff had accidentally disclosed one of their own valid session cookies, granting the external bug hunter access to vulnerability reports related to other HackerOne customers.
Read more »
5. Clever Microsoft phishing scam creates a local login form
A new phishing campaign bundles the scam's landing page in the HTML attachment rather than redirecting users to another site to log in. To prevent users from becoming suspicious when they are redirected to a site with a strange domain or URL, the scammer generates the phishing scam directly in the victim's browser.
Read more »
6. New Linux bug lets attackers hijack encrypted VPN connections
A team of cybersecurity researchers disclosed a new severe vulnerability affecting most Linux operating systems that could allow remote attackers to spy on and tamper with encrypted VPN connections. Since the vulnerability does not rely on the VPN technology used, the attack works against many different VPN protocols.
Read more »
7. "Ultimate" MiTM Attack Steals $1 million from Israeli startup
Researchers uncovered the "ultimate man-in-the-middle attack" that used an elaborate spoofing campaign to rip off an emerging business. New research by Check Point Software details how the security vendor uncovered the wire-transfer heist, in which an attacker used unique tactics to fool both parties on either end of the transfer.
Read more »
8. Data of more than 20 million Mixcloud users up for sale on the Dark Web
UK-based audio streaming service Mixcloud has suffered a data breach, leading to 20 million users' account data being put up for sale on the Dark Web.The hacker responsible, known as "A_W_S," has previously claimed responsibility for hacks perpetrated against Canva, Chegg, PromoFarma and more.
Read more »
9. Phishing scam uses fake giveaways to lure in Steam gaming service users
Cybercriminals are reportedly attempting to trick users of the Steam video game service into visiting a phishing site that pretends to give away new game skins. Site visitors are instructed to click on a sign-in button, which opens up a fake Steam login form where the victims can enter their information for attackers to steal.
Read more »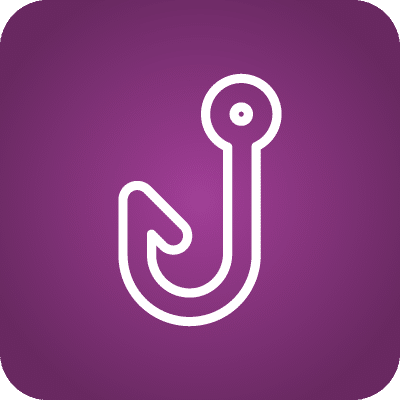 Phishing simulations & training
Build the knowledge and skills to stay cyber secure at work and home with 2,000+ security awareness resources. Unlock the right subscription plan for you.
10. Ransomware at Colorado IT provider affects over 100 dental offices
A Colorado IT services company recently suffered a ransomware attack that is disrupting operations for more than 100 dentistry practices. The firm declined to pay an initial $700,000 ransom demand for a key to unlock infected systems at all customer locations, opting instead to manually recover all lost data.
Read more »