News
Cybersecurity Weekly: Colorado BEC scam, CyrusOne ransomware, new California privacy law
A town in Colorado loses over $1 million to BEC scammers. Data center provider CyrusOne suffers a ransomware attack. California adopts the strictest privacy law in the United States. All this, and more, in this week's edition of Cybersecurity Weekly.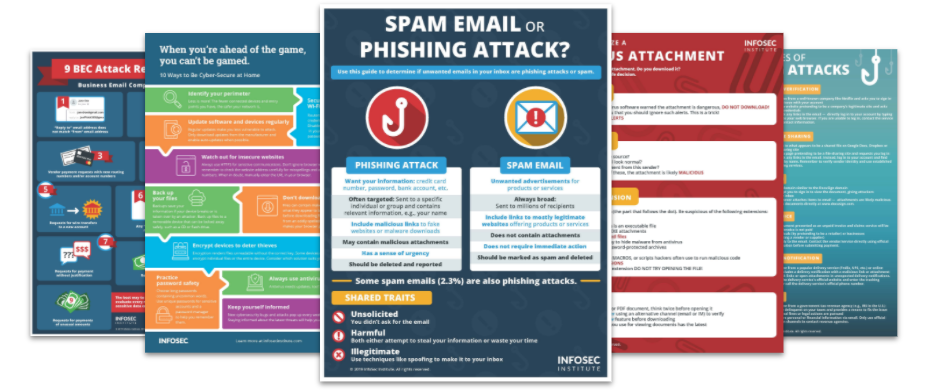 Top Security Awareness Posters
Download our collection of free posters and use them to keep security at the forefront of your employees' minds.
1. California adopts strictest privacy law in U.S.
A new privacy rights bill took effect on January 1, 2020 that governs the way businesses collect and store Californian consumer data. The California Consumer Privacy Act mandates strict requirements for companies to notify consumers about how their data will be used and monetized, along with offering them a hassle-free opt-out process.
Read more »
2. Starbucks API key exposed online
Developers at Starbucks recently left an API key exposed that could be used by an attacker to access the company's internal systems. This issue could allow attackers to execute commands on systems, add/remove users and potentially take over the AWS instance. The security researcher who reported the incident to Starbucks was awarded a $4,000 bounty.
Read more »
3. Cybercriminals filling up on gas pump transaction scams
Gas stations will become liable for card-skimming at their pay-at-the-pump stations starting in October. In the meantime, cybercriminals are targeting these stations with a vengeance, according to security researchers. This is because pay-at-the-pump stations are one of the only PoS systems that don't yet comply with PCI DSS regulations.
Read more »
4. Travelex currency exchange suspends services after malware attack
On New Year's Eve, the U.K.-based currency exchange Travelex was forced to shut down its services as a "precautionary measure" in response to a malware attack. The company is manually processing customer requests while the network stays down during the incident response and recovery process.
Read more »
5. Xiaomi cameras connected to Google Nest expose video feeds from others
Google temporarily banned Xiaomi devices from its Nest Hub following a security incident with the Chinese camera manufacturer. Several posts on social media over the past week have showcased users gaining access to other random security cameras. Google warned users to unlink their cameras from their Nest Hub until a patch arrives.
Read more »
6. Colorado town wires over $1 million to BEC scammers
Colorado Town of Erie recently lost more than $1 million to a business email compromise attack after scammers used an electronic payment information form on the town's own website. They requested a change to the payment information on the building contract for a nearby bridge construction project.
Read more »
7. Maze ransomware sued for publishing victim's stolen data
The anonymous hackers behind the Maze ransomware are being sued for illegally accessing a victim's network, stealing data, encrypting computers and publishing the stolen data after a ransom was not paid. Lawyers claim the lawsuit may be to reserve their spot for monetary damages if money is recovered by the government.
Read more »
8. Landry's restaurant chain suffers payment card theft via PoS malware
A malware attack struck point of sale systems at Landry's restaurant chain that allowed cybercriminals to steal customers' credit card information. Due to end-to-end encryption technology used by the company, attackers were only able to steal payment data "in rare circumstances."
Read more »
9. Poloniex forces password reset after data leak found online
The Poloniex cryptocurrency trading platform reset some user passwords after a list of username and password combinations was found on Twitter. Users received an email from Poloniex stating their credentials for the site may have been included in the list. Security researchers claim this list was compiled from previous credential stuffing attacks.
Read more »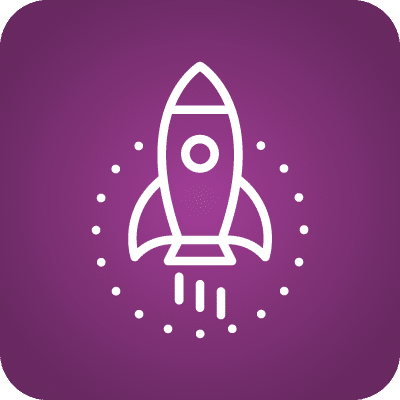 See Infosec IQ in action
From gamified security awareness to award-winning training, phishing simulations, culture assessments and more, we want to show you what makes Infosec IQ an industry leader.
10. Ransomware attack hits major U.S. data center provider
CyrusOne confirmed the incident and is currently working with law enforcement to investigate the attack and help customers restore impacted systems. The incident took place on December 4 and was caused by a version of the REvil ransomware. The data center does not intend to pay the ransom demand, opting instead to restore from backup.
Read more »