News
Airbus data leak, Cisco Webex ad malware and €345 million TikTok fine
Emerging threat actor leaks data of over 3,000 Airbus suppliers, hackers distribute BatLoader malware via fake Cisco Webex search ads and the NodeStealer malware. Catch all this and more in this week's edition of Cybersecurity Weekly.
Should you pay the ransom?

Download The Ransomware Paper for real-world ransomware examples, mistakes and lessons learned.
1. Airbus investigates data leak that exposed data of over 3,000 suppliers
Cybercrime intelligence firm Hudson Rock recently reported a significant hack against aviation giant Airbus. The threat actor, known as 'USDoD,' gained access to Airbus systems via a compromised Turkish airline employee account. Airbus confirmed the breach, which compromised the personal information of 3,200 individuals linked to key vendors. This attack follows USDoD's previous claim of infiltrating the FBI's InfraGard database. Airbus has launched an investigation into the breach and said it took immediate remedial measures to prevent system compromise.
2. Hackers create fake Cisco Webex ads to distribute BatLoader malware
Malwarebytes reports that Mexican threat actors are using Google Ads loopholes to trick people into downloading BatLoader malware through fake Webex ads. The ads appear authentic, using Webex branding and ranking high in Google search results. When clicked, users are funneled through a series of redirects that end at a malware-dropping site. The malicious software installed is DanaBot, a trojan capable of stealing passwords and launching further attacks.
3. Nodestealer malware gets an update, targets Facebook Business accounts
Vietnamese hackers are targeting Facebook Business accounts across Southern Europe and North America to steal credentials, according to Netskope Threat Labs. Using a Python-based variant of NodeStealer malware, the attackers send fake messages that trick users into downloading malicious files. Once activated, the malware captures credentials and cookies, not just from Facebook but from various web browsers. The stolen information is then sent to the attackers via Telegram. This recent wave suggests a resurgence in NodeStealer attacks across industries.
4. TikTok suffers a massive 345 million euro fine over handling of children's data in Europe
The Irish Data Protection Commission has fined TikTok €345 million for violating children's privacy. The investigation reveals that child accounts defaulted to public visibility, and the "Family Pairing" feature allowed unverified adults to link with minor accounts. TikTok also lacked transparency and employed deceptive practices to nudge users toward less private options. The fine comes with a requirement for the company to align its practices with GDPR standards within three months.
5. Iranian hackers breach satellite and defense sectors with password spray attacks
Microsoft reports that Iranian hacking group Peach Sandstorm has breached dozens of U.S.-based companies in the defense, satellite and pharmaceutical sectors this year. Using simple password-spraying techniques, the group accessed various networks to exfiltrate data or gather intelligence. The campaign, active from February to July, is particularly concerning amid heavy U.S. sanctions on Iranian oil and petrochemical sales. While Microsoft considers the attacks to be routine espionage, the breaches are notable given the current heavy U.S. sanctions against Iran.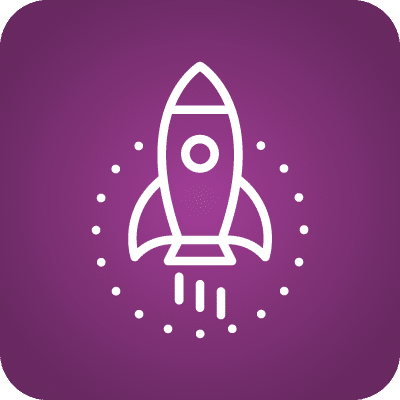 See Infosec IQ in action

From gamified security awareness to award-winning training, phishing simulations, culture assessments and more, we want to show you what makes Infosec IQ an industry leader.