Network security
Top 10 Endpoint Protection Software Solutions
We all hear about endpoint protection solutions in our daily lives, but how many of us have actually looked at the current state of play in the market? In this article, we have compiled a list of the top ten endpoint protection software solutions that are available today, and what their specific pros and cons are.
It has become ever more important for people to understand the importance of endpoint protection, as more people fall victim to cybercrime. Endpoint systems are an essential barrier that is there to protect your company, data and users from malicious actors that wish to steal company secrets and user information.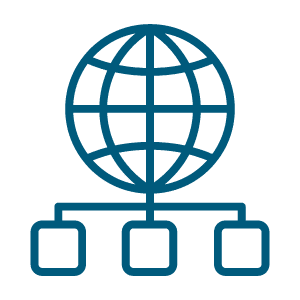 Learn Network Security Fundamentals
Build your skills with seven hands-on courses covering network models and protocols, wireless and mobile security, network security best practices and more.
Symantec Endpoint Protection 14
Symantec has one of the world's most advanced single-agent endpoint systems that is able to detect, prevent and respond to threats, while employing deceptive and adaptive techniques to thwart attackers from compromising the systems on your network. Symantec Endpoint uses the Insight platform to help collect and build up reputational data about specific files and program behaviors across 200 million systems around the world.
Symantec Endpoint Protection is available on Linux, Windows and Mac OS devices, making it an ideal choice for medium-sized enterprises that need effective protection from malware, viruses and hackers.
Pros
Excellent antivirus and malware detection capabilities

Effective file quarantine

Easy to deploy and update across the network
Cons
Initial setup can be time-consuming

Pricing makes sense for SMB sized organizations
Key Takeaways
Symantec is a capable product that is able to block malicious software from affecting your operations within the business. It is lightweight and is suitable for small to medium sized businesses. Check out this datasheet for more information.
2. CrowdStrike Falcon Endpoint Protection
Crowdstrike Falcon is a next-generation antivirus with endpoint protection and response, with added managed threat hunting. It is able to prevent most attack types that are malware- or non-malware-based and offers unrivaled visibility across the network, as fast as five seconds. It also has proactive hunting tools based on a 24/7 dedicated team that works to identify attacks and prevent breaches.
Pros
Detects and blocks malware

Easy to deploy across large organizations
Cons
Proper initial setup needs to be completed to reduce false positives
Key Takeaways
Crowdstrike is a well-made antivirus that is able to stop most attacks dead in their tracks. Thanks to the added human intervention from their dedicated teams that work around the clock, even up-and-coming threats can be dealt with before they become a problem.
3. Sophos Endpoint Protection
Sophos takes a simple approach with their endpoint protection, which is great for smaller businesses and home users that favor effective simple anti-malware endpoints over complicated user interfaces. Sophos allows you to protect all of your devices from one simplified management console, and it can be hosted in the cloud or on premises, depending on your requirements.
Pros
Deep learning technology

Simple interface
Cons
Cloud setup requires a decent Internet connection
Key Takeaways
Sophos Endpoint Protection is a simple yet effective antivirus that provides users with all of the malware protection that you would expect at this price point. It works well at keeping your devices on the network safe, as well as protecting you from hackers. Be sure to read up on all of Sophos Endpoint Protection's features here.   
4. Trend Micro Endpoint Security
Trend Micro are no strangers to the antivirus field, as they have been developing products for a very long time. It is no surprise then that the latest iteration of their endpoint security system features a system called XGen. XGen has been developed with threats such as ransomware in mind, and it is able to stop these threats before they spread too far. Trend Micro also employs high-fidelity machine learning, behavioral analysis, exploit protection and much more.
Pros
Email protection

Protects user data
Cons
Console could use more features
Key Takeaways
Trend Micro have made some great changes to their system, and its ability to combat malware such as crypto-viruses and other exploits makes it an excellent choice for protecting your organization from hackers, malware and viruses.
5. Carbon Black Endpoint Protection
Carbon Black is a consolidated endpoint security platform that features a predictive cloud-based security system. This makes it easy for administrators to prevent, investigate, remediate and hunt for threats from a single application. It helps to stop more attacks more often and will give you control over your network. This takes out a lot of guesswork from maintaining your organizational security and leads to a safer and more secure environment.  
Pros
Unfiltered data collection

Streaming analytics
Cons
Whitelist setup is essential to avoid false positives
Key Takeaways
Carbon Black Endpoint Protection is a solid platform for users to get the most protection out of. It allows system administrators to watch valuable data streams and determine what is happening on the network at any time. Carbon Black works well and has excellent antivirus and anti-malware functions, making it a great choice for businesses. Be sure to check out Carbon Black's security offerings here.
6. McAfee
McAfee is an advanced, consolidated endpoint that delivers industry-leading protection and simple usability for device control within the enterprise. It features core threat prevention, machine learning, application containment for limiting the impact of suspicious files with malware payloads and endpoint detection and response. Having a centralized management console is important for businesses that need to scale the needs for the company.
Pros
GUI is easy to navigate and use

Easy to deploy and maintain
Cons
Can use quite a bit of system resources while scanning
Key Takeaways
McAfee has been a popular choice for businesses and individuals for a very long time, and it is easy to see why. The simplified user interface combined with new features to help and combat malware are all welcome additions to this application. Deploying McAfee Endpoint Protection is also easy to do and is bound to be popular with system admins.
7. Cisco AMP for Endpoints
Cisco Advanced Malware Protection is a solution that fills the gap where traditional antivirus software cannot completely get to. AMP prevents viruses and malware from attacking your endpoint systems by protecting them at the point where malware and viruses enter. AMP is capable of detecting fileless malware and ransomware, making it an essential tool for modern organizations that need to keep their networks running virus-free.  
Pros
Eliminates blind spots

Helps investigate and remediate threats
Cons
Pricing is a little high when compared to similar products
Key Takeaways
Cisco AMP is a highly-secure, highly-flexible endpoint solution that will keep your files and data safe on the network, and alert you when things are not going according to plan. The cloud and on-premise deployment options are also convenient, giving organizations more options about how they would like to deploy this solution. Cisco goes into great detail about their advanced features here, which is especially informative for anyone weighing the pros and cons of the application.
8. Comodo Endpoint Security Manager
Comodo features a seven-layer security design that has been implemented to give users a safe and secure endpoint experience. It accomplishes this by implementing containment with automatic sandboxing, which means that unrecognized processes are run through a virtual machine instead of a local device. There are also standard features such as Web filtering, firewall, antivirus, file lookup service, host intrusion protection system and behavioral analysis via Viruscope.
Pros
Sandboxing prevents false positives

Great firewall included
Cons
Aimed at smaller businesses
Key Takeaways
Comodo Endpoint Security is a capable security application that is bound to help small to medium-sized organizations keep their systems running cleanly and smoothly. Those wishing to deploy to larger-sized organizations might be a little disappointed at the overall toolset.
9. Kaspersky Endpoint Security Core
This is an on-premise and cloud-based solution that has been designed to keep malware and viruses away from your network. The system has been designed to work best with small- to medium-sized organizations, and as such may not have all of the enterprise-level tools for large scale and rapid deployments. There is also a firewall and other features which make this a good product for home users as well.
Pros
Works well as an antivirus

Competitively priced
Cons
Mobile device management needs work
Key Takeaways
This is a good antivirus application that offers some decent endpoint security features but doesn't quite deliver on some of the enterprise features that you would expect if deploying this into a larger environment.
10. Palo Alto Networks
Palo Alto Traps is an advanced endpoint suite that incorporates many different elements into the platform. It helps to stop malware, exploits and ransomware before any significant damage can be done. It provides protection even when disconnected from the network, giving security to endpoints when they are disconnected from the network. It includes Palo Alto's own WildFire technology, which is a cloud-based threat assessment service that helps to determine how dangerous of a threat any detected  instance may be. It also comes with a next-generation firewall, giving enhanced network security to your endpoints.
Pros
Endpoint protection

Firewall included
Cons
Cloud-based management might not appeal to all users
Key Takeaways
Traps provides users with all of the features that they need to keep their endpoints as safe as possible. There are many good features that come included with this, including a firewall and cloud-based threat assessment technologies. All of these features combined provides users with all the endpoint protection that they need in a small- to medium-sized business.
Conclusion
As we have seen in our reviews, there are many similar features between products that share this segment of the market. The key takeaway should be that having endpoint security and endpoint protection platforms is paramount in today's uncertain malware and virus landscapes. We think that the Symantec endpoint protection product works really well, but what you might prefer will vary depending on your needs and setup.
We hope that you have found this information to be helpful, and that you can find the best endpoint solution for business and personal use.
Sources
Cisco Advanced Malware Protection for Endpoints Data Sheet, Cisco
Symantec Endpoint Protection 14, Symantec
Sophos Endpoint Protection, Sophos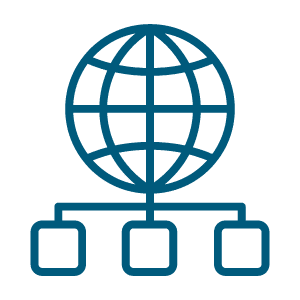 Learn Network Security Fundamentals
Build your skills with seven hands-on courses covering network models and protocols, wireless and mobile security, network security best practices and more.
Why Carbon Black?, Carbon Black