Network security
Best packet tracer resources
If you are preparing for the Cisco Certified Network Associate (CCNA) exam or have been involved with Cisco networking, then you have probably heard about Cisco Packet Tracer. In this article, we will discuss what Packet Tracer is and how to get it, highlight some useful Packet Tracer resources and look at how it compares to other tools.
What is Cisco packet tracer?
One of the regrets early on in my career was not taking enough time to build the right foundation for my understanding of networking. I paid the price for this as I moved on from CCNA to CCSP (now known as CCNP Security), because I had to go back and learn a lot of things that I should have been better grounded in. This is one of the reasons I am a firm believer in practical skills versus just plain theoretical knowledge. Cisco Packet Tracer is one of those tools that can help build practical skills in the networking and security field.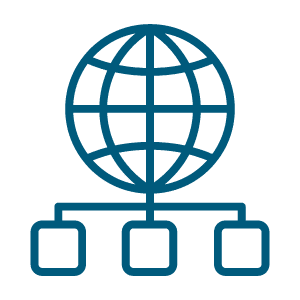 Learn Network Security Fundamentals

Build your skills with seven hands-on courses covering network models and protocols, wireless and mobile security, network security best practices and more.
Cisco Packet Tracer is a simulation tool for network, security and other related technologies. Basically, it provides a platform for students to build, configure, troubleshoot and experiment with network topologies using simulated devices such as routers, switches, firewalls, access points and laptops.
While Cisco does not intend for Packet Tracer to be a replacement for real devices, this tool, even when used alone, can actually give you enough hands-on experience to prepare for certification exams such as CCNA Routing and Switching, CCNA Security and — if used properly  — CompTIA Network+.
How to get packet tracer
In the past, you as someone preparing for the CCNA exam had limited options for getting practical networking skills. You either used real hardware, which could be very expensive, or you used simulation tools like Boson NetSim. Then Cisco released Packet Tracer but made it available to only Cisco Network Academy students. Unfortunately, Cisco Network Academy was not an option for many people who either preferred the self-study route or just couldn't afford to enroll in the academy.
As with any software, illegal copies of Cisco Packet Tracer became available for free download on the Internet. All of a sudden, people could practice for the exam without enrolling with a Cisco Network Academy institution. I'm not certain what caused Cisco to finally decide to release Packet Tracer FREE, but they did. Now, all you have to do to download Packet Tracer is:
Go to the

Cisco Networking Academy

site

Sign up for free

Enroll in the free Introduction to Packet Tracer course. While this course will be helpful in understanding how to use Packet Tracer, you do not have to complete the course.

Once signed up, access the Packet Tracer download area from Resources > Download Packet Tracer
Cisco Packet Tracer is available for Windows, Linux, iOS and Android operating systems.
Cisco packet tracer resources
Now that we understand what Packet Tracer is and how to get it, let's look at some resources that will help you get started and improve your skills with this tool.
First, to learn how to use Packet Tracer, here are some useful resources:
Secondly, since Packet Tracer is all about developing your practical networking skills, you need to build and configure labs using Packet Tracer. Useful resources for this include:
Study guides and official certification guides. When you are reading through these books, always build the labs used in those books

YouTube channels such as

Cisco Packet Tracer Labs

and

Danscourses

Networking blogs such as

Intense School

and

Packet Tracer Blog

Personal labs. One of the best ways to learn is to think about different scenarios and "lab it up" to see how it works (or doesn't work)
How can you make the most of packet tracer?
Cisco Packet Tracer is a really cool study tool even when used as-is. However, here are some things to try with Packet Tracer that will help you make the most of the tool:
Always download and use the latest version. This should go without saying, but new versions usually come with updated features. For example, the latest Packet Tracer version (7.2.1 as of this writing) supports ASA 5506-X, 802.1X and PPPoE!

Use different types/models of the same device. For example, there are several router models on Cisco Packet Tracer including 4321, 2901 and 2911. Apart from these models having different physical attributes (e.g., interfaces), some models support more commands than others

The "Automatically Choose Connection Type" option is very useful when connecting devices together. However, don't always rely on this option so that you can build your knowledge about the different cable types to use to connect various devices. This will come in handy in the real world

The "Simulation Mode" is one of the best features to try in Cisco Packet Tracer because it allows you to see how things actually work in slow motion. You can even apply filters to see only relevant packet types. Try it!
Packet tracer versus GNS3 and others
One question those just entering the Cisco networking field is how Packet Tracer is different from GNS3 and other simulation tools. Let's start by establishing that Packet Tracer is a simulation tool, which means it is not the real thing but behaves similarly to the real thing. When you use Packet Tracer, you will discover that it does not support all commands that are available on a real Cisco device. In some cases, it even behaves slightly differently than a real device. These reasons make Packet Tracer useful for specific cases such as the CCNA exam; it cannot be used to effectively prepare for higher-level exams, such as CCNP.
On the other hand, GNS3 is an emulation tool. This means that GNS3 uses real Cisco software files (called IOS images) and runs them on your PC as if your PC was a real Cisco device. Therefore, GNS3 is as close to the real thing as possible, just the way a virtual machine running Windows 8 and a physical laptop running Windows 8 are the "same".
As such, GNS3 can be used to prepare for all levels of the Cisco certification hierarchy, from CCNA to CCIE (although it's better suited for some specializations like Routing and Switching than others). Moreover, GNS3 can be used to emulate devices from other vendors, especially when coupled with a virtual machine application.
However, while Packet Tracer is self-contained, you need to obtain the images to use on GNS3. This can be problematic, since Cisco does not legally provide free copies of their IOS images. Also, GNS3 can be very processor-intensive compared to Packet Tracer when running the same number of devices.
Other simulation/emulation tools include Cisco Virtual Internet Routing Lab (VIRL) and Cisco Learning Labs, both of which are paid.
In summary, if you are preparing for the CCNA Routing and Switching or CCNA Security certification exams, then Cisco Packet Tracer is enough to prepare with. However, if you are going for higher-level certifications, then you will need to consider other options like GNS3 and Cisco VIRL.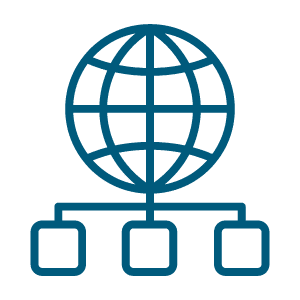 Learn Network Security Fundamentals

Build your skills with seven hands-on courses covering network models and protocols, wireless and mobile security, network security best practices and more.
Conclusion
This brings us to the end of this article. We have looked at what the Cisco Packet Tracer is and how it can be downloaded free from the Cisco Networking Academy website. We have also highlighted some Cisco Packet Tracer resources and tips to make the most of this tool. Finally, we saw how this tool compares to other simulation/emulation tools like GNS3 and Cisco VIRL.