Management, compliance & auditing
IT auditing and controls – planning the IT audit [updated 2021]
An IT audit can be defined as any audit that encompasses review and evaluation of automated information processing systems, related non-automated processes and the interfaces among them.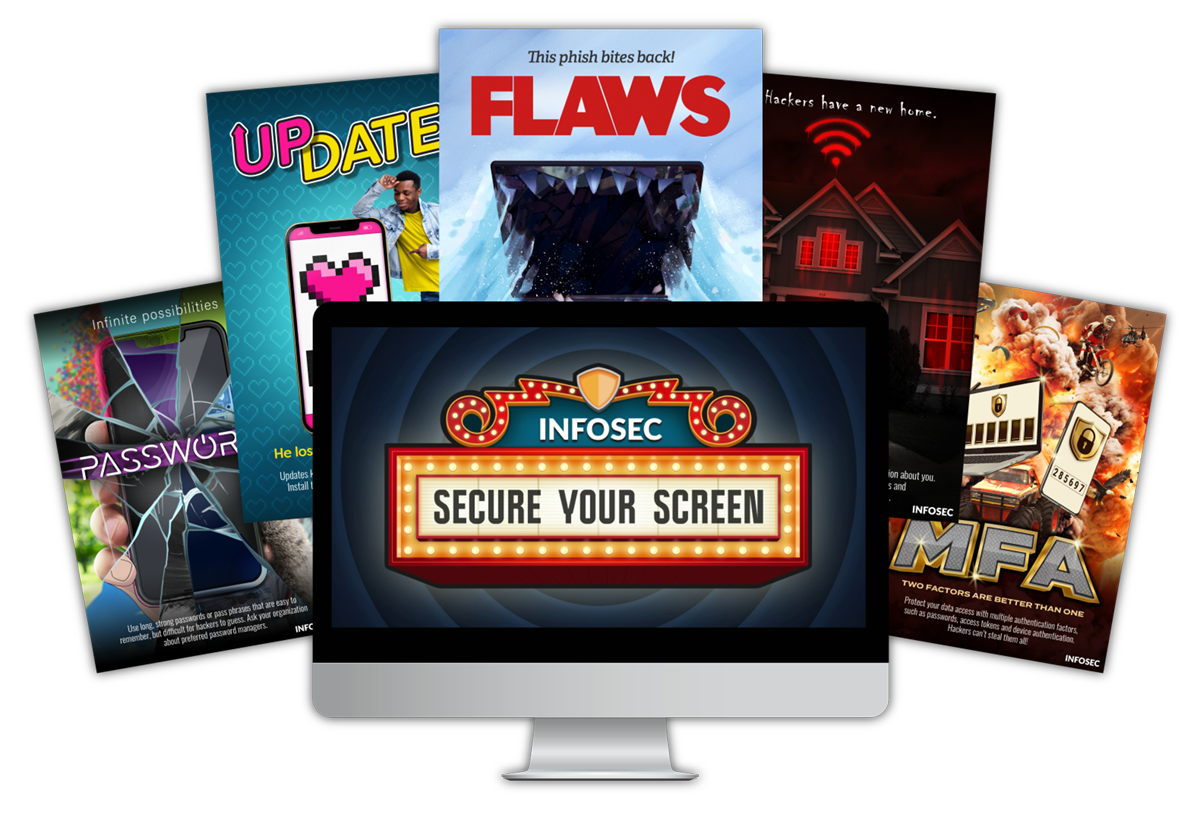 Now Showing: Secure Your Screen

Turn the next big hacker heist into a box-office flop this October with our free cybersecurity awareness month toolkit.
How to perform an IT audit
Planning an IT audit involves two major steps: gathering information and planning, and then gaining an understanding of the existing internal control structure. More and more organizations are moving to a risk-based audit approach which is used to assess risk and helps an IT auditor decide as to whether to perform compliance testing or substantive testing. 
In a risk-based approach, IT auditors are relying on internal and operational controls as well as the knowledge of the company or the business. This type of risk assessment decision can help relate the cost and benefit analysis of the control to the known risk. In the "gathering information" step the IT auditor needs to identify five items:
Knowledge of business and industry

Prior year's audit results

Recent financial information

Regulatory statutes

Inherent risk assessments
A side note on "inherent risks" is to define it as the risk that an error exists that could be material or significant when combined with other errors encountered during the audit, assuming there are no related compensating controls. As an example, complex database updates are more likely to be miswritten than simple ones, and thumb drives are more likely to be stolen (misappropriated) than blade servers in a server cabinet. Inherent risks exist independent of the audit and can occur because of the nature of the business.
In the "gain an understanding of the existing internal control structure" step, the IT auditor needs to identify five other areas and items:
Control environment

Control procedures

Detection risk assessment

Control risk assessment

Equate total risk
Once the IT auditor has "gathered information" and "understands the control," they are ready to begin the planning, or selection of areas, to be audited. Remember, one of the key pieces of information that you will need in the initial steps is a current business impact analysis (BIA), to assist you in selecting the application which supports the most critical or sensitive business functions.
Objectives of an IT audit
Most often, IT audit objectives concentrate on substantiating that the internal controls exist and are functioning as expected to minimize business risk. These audit objectives include assuring compliance with legal and regulatory requirements, as well as the confidentiality, integrity and availability (CIA — no not the federal agency, but information security) of information systems and data.
IT audit strategies
There are two areas to talk about here, the first is whether to do compliance or substantive testing and the second is "how do I go about getting the evidence to allow me to audit the application and make my report to management?"  
So what is the difference between compliance and substantive testing?  Compliance testing is gathering evidence to test to see if an organization is following its control procedures. On the other hand, substantive testing is gathering evidence to evaluate the integrity of individual data and other information. 
For example, compliance testing of controls can be described with the following example. An organization has a control procedure that states that all application changes must go through change control. As an IT auditor, you might take the current running configuration of a router as well as a copy of the -1 generation of the configuration file for the same router, run a file, compare to see what the differences were and then take those differences and look for supporting change control documentation. 
Don't be surprised to find network admins, when they are simply re-sequencing rules, forget to put the change through change control. For substantive testing, let's say an organization has a policy or procedure concerning backup tapes at the offsite storage location which includes three generations (grandfather, father and son). An IT auditor would do a physical inventory of the tapes at the offsite storage location and compare that inventory to the organization's inventory as well as looking to ensure that all three generations were present.
The second area deals with "how do I go about getting the evidence to allow me to audit the application and make my report to management?" It should come as no surprise that you need the following:
Review IT organizational structure

Review IT policies and procedures

Review IT standards

Review IT documentation

Review the organization's BIA

Interview the appropriate personnel

Observe the processes and employee performance

Examination, which incorporates by necessity, the testing of controls, and therefore includes the results of the tests.
As an additional commentary of gathering evidence, observation of what an individual does versus what they are supposed to do can provide the IT auditor with valuable evidence when it comes to controlling implementation and understanding by the user. Performing a walk-through can give valuable insight as to how a particular function is being performed.
Application vs. general controls
General controls apply to all areas of the organization including the IT infrastructure and support services. Some examples of general controls are:
Internal accounting controls

Operational controls

Administrative controls

Organizational security policies and procedures

Overall policies for the design and use of adequate documents and records

Procedures and practices to ensure adequate safeguards over access

Physical and logical security policies for all data centers and IT resources
Application controls refer to the transactions and data relating to each computer-based application system; therefore, they are specific to each application. The objectives of application controls are to ensure the completeness and accuracy of the records and the validity of the entries made to them. Application controls are controls over IPO (input, processing and output) functions, and include methods for ensuring the following:
Only complete, accurate and valid data are entered and updated in an application system

Processing accomplishes the designed and correct task

The processing results meet expectations

Data is maintained
As an IT auditor, your tasks when performing an application control audit should include:
Identifying the significant application components, the flow of transactions through the application (system) and gaining a detailed understanding of the application by reviewing all available documentation and interviewing the appropriate personnel (such as system owner, data owner, data custodian and system administrator)

Identifying the application control strengths and evaluating the impact, if any, of weaknesses you find in the application controls

Developing a testing strategy

Testing the controls to ensure their functionality and effectiveness

Evaluating your test results and any other audit evidence to determine if the control objectives were achieved

Evaluating the application against management's objectives for the system to ensure efficiency and effectiveness
IT audit control reviews
After gathering all the evidence the IT auditor will review it to determine if the operations audited are well controlled and effective. Now, this is where your subjective judgment and experience come into play. For example, you might find a weakness in one area which is compensated for by a very strong control in another adjacent area. It is your responsibility as an IT auditor to report both of these findings in your audit report.
The audit deliverable
So what's included in the audit documentation and what does the IT auditor need to do once their audit is finished? Here's the laundry list of what should be included in your audit documentation:
Planning and preparation of the audit scope and objectives

Description or walkthroughs on the scoped audit area

Audit program

Audit steps performed and audit evidence gathered

Whether services of other auditors and experts were used and their contributions

Audit findings, conclusions and recommendations

Audit documentation relation with document identification and dates (your cross-reference of evidence to audit step)

A copy of the report issued as a result of the audit work

Evidence of audit supervisory review
When you communicate the audit results to the organization it will typically be done at an exit interview where you will have the opportunity to discuss with management any findings and recommendations. You need to be certain of the following: 
The facts presented in the report are correct

The recommendations are realistic and cost-effective, or alternatives have been negotiated with the organization's management

The recommended implementation dates will be agreed to for the recommendations you have in your report
Your presentation at this exit interview will include a high-level executive summary. 
Your audit report should be structured so that it includes:
An introduction (executive summary)

The findings are in a separate section and grouped by the intended recipient

Your overall conclusion and opinion on the adequacy of controls examined and any identified potential risks

Any reservations or qualifications concerning the audit.

Detailed findings and recommendations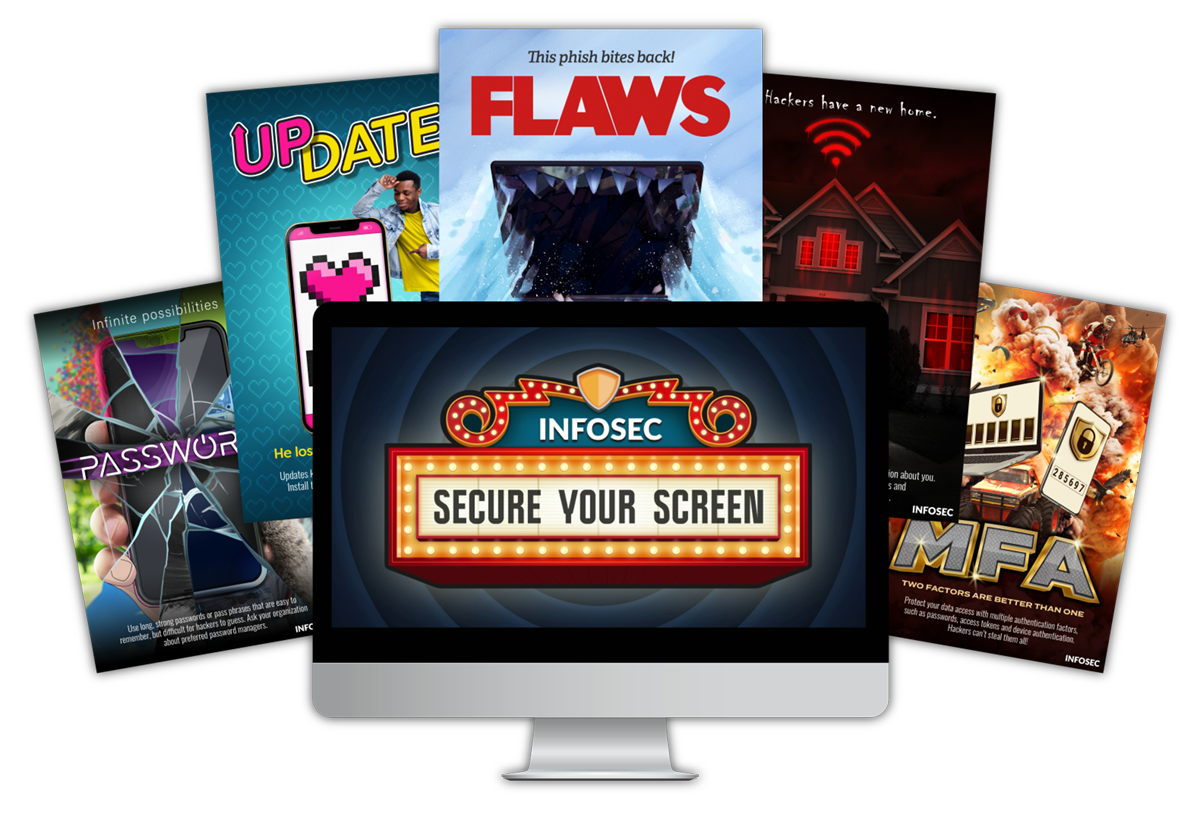 Now Showing: Secure Your Screen

Turn the next big hacker heist into a box-office flop this October with our free cybersecurity awareness month toolkit.
Finally, there are a few other considerations that you need to be cognizant of when preparing and presenting your final report. Who is the audience? If the report is going to the audit committee, they may not need to see the minutiae that go into the local business unit report. You will need to identify the organizational, professional and governmental criteria applied such as GAO-Yellow Book, CobiT or NIST SP 800-53. Your report will want to be timely to encourage prompt corrective action.
And as a final parting comment, if during an IT audit, you come across a materially significant finding, it should be communicated to management immediately, not at the end of the audit.
You can find other articles related to IT auditing and controls here.