Machine learning and AI
How is AI Addressing Cyber Security Challenges?
Cyber-attackers are moving towards automation to launch cyber-attacks more frequently, while many organizations are still using manual systems and strategies to analyze security findings and contextualizing them with external threat information. Using such outdated strategies and methods, it can take weeks or months to identify intrusions, during which time attackers can successfully exploit vulnerabilities to breach our systems and steal data. To address these challenges, organizations are exploring more effective use of artificial intelligence (AI) in day-to-day cyber risk management and controlling operations.
The Verizon Data Breach report states that more than 70 percent of attacks exploited the known vulnerabilities with existing patches. Moreover, the results show that hackers take benefit of vulnerabilities within minutes of their public exposure. However, due to the lack of security professionals and the wide-ranging challenge of dealing with big data sets in security, it is not unexpected that vulnerability remediation hard work is not keeping up with cyber enemies. It is also concluded that typically it takes 146 days for an organization to fix critical vulnerabilities. Evidently, this point of reference indicates we need to reorganize existing approaches to enterprise security.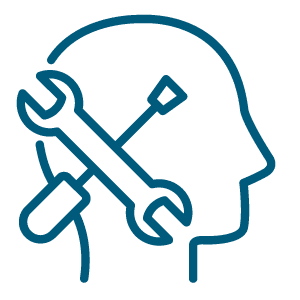 Learn Cybersecurity Data Science
Build your skills using machine learning and other cutting-edge tools to perform various cybersecurity tasks.
Cyber criminals have high end leveraged machines and automation methods to rationalize their operations. So why shouldn't organizations do the same?
In last few years, the IT security community started to focus on AI and machine learning for enhancing an organization's threat detection and response potentials. Working on algorithms that iteratively learn from data, assures to discover threats without entailing what to look for. Ultimately, AI can aid in winning the race of securing our critical information from cyber criminals.
Identification of Threats:
Organizations face a rising combat when it comes to cyber security, as the attack parameters they have to defend from has stretched extensively and is projected to expand even further. In the past, it was satisfactory to focus on network and endpoint security, but now with a broad aspect of applications, cloud services, and mobile devices, organizations are fighting a largely extended attack surface.
This wider and deeper attack surface is making it more complex to identify the threats. Here Artificial intelligence is playing a game-changing role, providing endless possibilities to reveal future threats. AI algorithms are making it easier to classify the attacking trends which ultimately lead towards developing a knowledge base to detect threats at its earliest.
Sensing Advancement for Improved Human Experience:
Machine intelligence is widely spread in facial recognition at airports to predicting actions and emotional sensing algorithms; machine made Artwork and social chat bots. The Google AI team newly publicized that they developed Google Neural Machine Translation system, GNMT, using a new technique that is enhancing consequences to near human translation speed correctness. These advancements by Google are evidence to the rapid real-time advancement of AI into human experience and intelligence as well as ahead of human capabilities.
Risk Assessment:
Increasing alliance between security teams which are accountable for identifying security gaps and IT operations teams which are focused on remediating them persists to be a challenge for many organizations. Using a risk-based cybersecurity notion as an outline, it is possible to employ automated processes for pro-active security incident warning and human-interactive loop intrusion. By establishing pre-defined rules, organizations can also organize remediation actions to fix security gaps in a timely manner.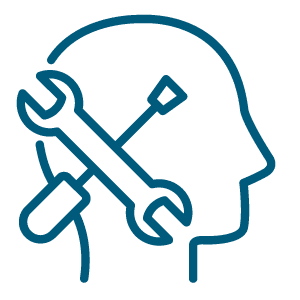 Learn Cybersecurity Data Science
Build your skills using machine learning and other cutting-edge tools to perform various cybersecurity tasks.
In this context, human-interactive machine learning and advanced AI algorithms play a big role in driving the suitable response to individual risks. These advancements and steps to improve future security in many ways, the AI is playing an important role in addressing future cyber threats. Undoubtedly, as far as the results are concerned, AI has proved itself to be revolutionary regarding solving cyber insecurities and other human experience advancements.