Industry insights
Security as a service: 11 categories you should know
What is security as a service?
Security-as-a-service providers protect organizational infrastructure and connected servers or devices from undesirable access, mishandling or cyberattack. Instead of providing a firewall or security appliance for internal IT resources to run the equipment, external service professionals take care of support, updating and management of security operations. 
Many traditional security and networking vendors have joined managed service providers (MSPs) in making cloud-based tools for what has become a red-hot market. Analyst firm Dell'Oro Group's five-year forecast found that demand for security as a service and virtual-based network security is expected to represent 51% of the $33 billion in total network security market revenues by 2026. 
"Cloud-centric security will continue to grow faster than the overall market," said Mauricio Sanchez, an analyst at Dell'Oro. "Between enterprises embracing cloud applications and hybrid work as the new normal, we see them preferring SaaS- and virtual-based network security solutions that serve these use cases better." 
Should you pay the ransom?

Download The Ransomware Paper for real-world ransomware examples, mistakes and lessons learned.
Why you should be using security as a service
Organizations face a wide range of advanced and automated attacks that try to evade traditional security technologies. To protect against these threats, security teams must be able to detect and respond to attacks in near real-time. 
Using security as a service from a trusted vendor is a good way to deploy the agility and resources that might otherwise overwhelm resource-constrained security teams. MSPs and security vendors have the trained personnel and financial resources to invest in threat research and cross-industry threat intelligence sharing. Cloud-delivered security services provide the policy consistency needed across distributed infrastructure that is spread among data centers, campuses, branches, home offices and multiple clouds. 
"Lack of talent, time or training often drives companies to deploy network security services," said Tommy Smith, vice-president of Avertium. "In many instances, it can be more cost-effective to have the MSP bear the cost of purchasing, maintaining and upgrading the technology than it would be done by the enterprise."   
11 security-as-a-service roles & how they help
There are many different flavors of security as a service. Before making any decisions, make sure the provider offers the coverage and protection you need. Options include
1. Firewall as a service
Firewall as a service (FWaaS) saves IT from having to deploy, maintain, monitor and manage firewalls. 
"Having continuous monitoring enables the organization to detect and respond to threats before they can cause significant harm," said Crellin. "Ultimately, having a managed firewall service ensures that the firewalls are properly configured and monitored so the business doesn't have to worry as much about in-depth training."
2. Managed detection and response 
Endpoint detection and response (EDR) becomes MDR when provided as a service. Some providers also use the term "extended detection and response" (see EPP vs. EDR vs. XDR). This service sometimes protects PCs, laptops, tablets, servers and even smartphones. 
3. Distributed denial of service 
Some big telecom providers and security vendors offer distributed denial-of-service (DDOS) protection to address vicious attacks that can take down entire networks, websites and even countries in extreme cases. The infrastructure needed to deal effectively with this kind of attack is pricey — well beyond the means of many businesses. 
4. Network security 
Network security-as-a-service offering protects and connects customers and their users, data, and applications on-premises, remotely or in the cloud. Such services might encompass application-level firewalls, content screening, email security gateways, endpoint security, intrusion detection and prevention, network intrusion and unified threat management (UTM) in a package of services. 
5. Vulnerability scanning and patch management 
Some MSPs take care of functions such as vulnerability scanning, endpoint patch management and general endpoint security. This enables IT teams to automatically prevent cyberattacks by scanning authorization issues, security implementation and antivirus status. 
6. Data protection
Backup as a service (BaaS), available from a wide range of providers, addresses data backup, recovery and deduplication.  
7. Disaster recovery as a service 
Disaster recovery (DR) as a service helps organizations eliminate the need to build their own secondary data centers and complex disaster recovery processes.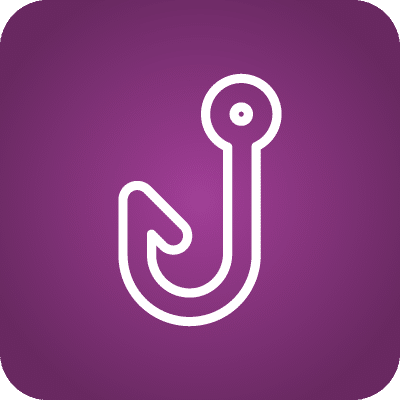 Phishing simulations & training

Build the knowledge and skills to stay cyber secure at work and home with 2,000+ security awareness resources. Unlock the right subscription plan for you.
8. Ransomware prevention and remediation 
Some MSPs offer services to detect ransomware and mitigate its impact when an infection occurs. 
9. Access control 
Access control services verify every user, device, application, network and threat before granting secure access to business resources. This includes single sign-on features that allow users to sign on once and have access to all their web-based applications, regardless of location. 
10. Intrusion response 
Various web-based platforms and services provide emergency room services to identify and respond to intrusions and phishing attacks. Threat prevention, detection and response is often included in these services. Some provide experts on standby to resolve security incidents, limiting the resultant damage and preventing the attack from spreading. 
11. SD-WAN 
Users are demanding wide area network (WAN) services via the cloud. Software-defined architectures enable SD-WANs to deliver this function with added security. 
"To meet the demand of employees to access the corporate network anytime and anywhere, SD-WAN integration with cloud-native advanced security services," said Edward Qin, Chief Product Officer at Algoblu. 
How to select the right security-as-a-service provider 
Features vary considerably from provider to provider. The proposed MSP should offer the needed services and provide references in your industry or vertical. Make sure the vendor offers good SLAs, and compare rates with competitive offerings. There is also the aspect of billing practices. Some providers charge a lot for incident response and premium security services. They may monitor at a relatively low rate but charge a lot more to fix breaches or ransomware incidents. Others provide everything for one monthly charge.
On the technical side, not all security-as-a-service providers are created equal. Some points to consider include if the provider:
Has strong security research and fast implementation of innovation to stay ahead of threats with rapid consumption of security innovations, especially across web, content and device attack vectors

Can provide natively integrated security to help coordinate detection, analysis and protection across the organization

Can cover networks, endpoints and clouds with context-aware policies to provide consistent security for hybrid deployments

Has a user-based as-a-service licensing model that allows users to easily predict costs, scale the business and simplify the purchasing process across hybrid IT deployments
There's a cybersecurity talent shortage
Security as a service is in high demand. The lack of IT and cybersecurity professionals has created a big demand for the security-as-a-service market. Installing and configuring security tools such as next-generation firewalls can be complex. Having someone monitoring security systems 24x7 is essential for cybersecurity because hackers are located around the globe and can strike at any time.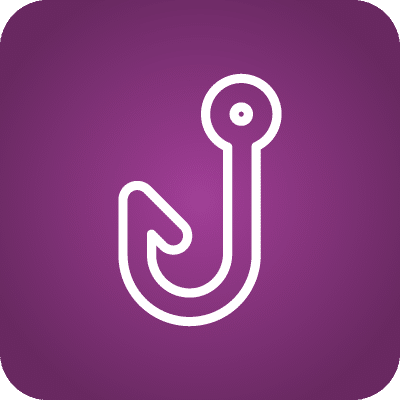 Phishing simulations & training

Build the knowledge and skills to stay cyber secure at work and home with 2,000+ security awareness resources. Unlock the right subscription plan for you.
A subscription means the organization obtains this continuous monitoring and the ability to detect and respond to threats before they can cause significant harm. The business doesn't have to worry about in-depth security training on yet more tools. 
"Training technicians in every nuance of firewall operations can be time-consuming and expensive, especially in cases where turnover in technical staff is happening every few months," said Christopher Crellin, Senior Director, Product Management, Barracuda MSP.