Hacking
Handy Devices Revolution: Watch Out for Hackable Gaming Consoles
I have always been a video game console fan and enjoy playing RPG (role-playing games) and "Hack and Slash" games (cheers to God of War and Darksiders) with my Playstation 3 until today - it relieves me of my stress after getting some serious stuff done in school. In this article we will continue our fourth series of the Handy Devices Revolution wherein this time we will talk about confirmed open source and hackable gaming consoles that are soon to be released and waiting to be shipped this year - these consoles actually run on Linux and Android. Now if we say a console that runs on Linux or Android, we have a mindset that we can use it for handy penetration testing or hacking - we can hack the board and tweak it like they have never tweaked it before. Let me present to you guys these cool gaming devices:
OUYA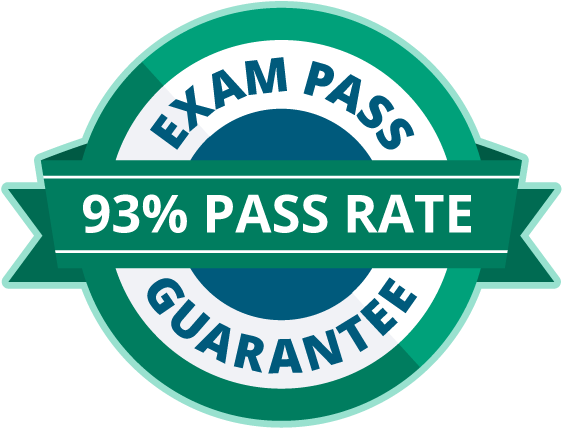 Earn two pentesting certifications at once!
Enroll in one boot camp to earn both your Certified Ethical Hacker (CEH) and CompTIA PenTest+ certifications — backed with an Exam Pass Guarantee.
(Image courtesy of ouya.tv)
Prepare to revolutionize your TV and intense gaming experience with OUYA, which is a new kind of video game console intended for your HD TV that runs on Android's operating system. With this kind of gaming console, you can run your favorite games on Android with better performance plus intense gaming and heat because of the hardware that OUYA has and that RPG, Adventure, Platform, First Person Shooter (FPS), Hack and Slash, Sports, Fighting, Arcade, and Indie games will be bigger and better on a TV screen in your living room. Take note that OUYA has partnered with NVIDIA, so yes the graphics and performance will rock!
(Image courtesy of ouya.tv)
Not to mention you can also run cool applications like video or streaming applications because VEVO has agreed to put their music videos on OUYA. XBMC has been added as a streaming media software option, and then they also have TuneIn and iHeartRadio apps for music lovers, making this piece of hardware an ideal media center.
OUYA is not only enticing to gamers but also to game developers, computer geeks, android hackers and hardware hackers! Independent game developers who are also decent and good Android programmers can also develop games for OUYA with the use of the OUYA Software Developer Kit (ODK), which is available for free and for everybody. If you are also a Unity developer then you can try out the OUYA SDK Unity Package. You don't need an expensive SDK (Software Developer Kit) to develop games for this console - you just need innovation. This is truly a call to digital game revolution - free for all, minimized hassles and power to new game developers who don't have enough resources!
Hackers are also welcome to hack this box. Rooting OUYA will not void your warranty, thus it is okay to get Super User access to its root directory and install more apps, customize and tweak its performance, transform it into a penetration testing and hacking device, as well as overclock it, just like what you did to your Android smartphones and tablets. In my case, I'm planning to install dSploit to this box.
Based on my research, a programmer and game hacker named Paul Lamb who is the main developer of Mupen64Plus Android Edition (AE), which is a fully open-source Android port of the Nintendo 64 emulator Mupen64Plus and the owner of paulscode.com, is currently working on a Kickstarter project to port Mupen64Plus Android Edition (AE) to OUYA. That means we can play classic Nintendo 64 games like Mario 64, Zelda Ocarina of Time, Castlevania: Legacy of Darkness, Command & Conquer, Doom 64, Donkey Kong 64, Duke Nukem 64, Earthworm Jim 3D, GoldenEye 007, Resident Evil 2, StarCraft64, and Super Smash Bros, if the project is successful. You can also play Android games with real controls!
So what can we expect? Maybe in a couple of months there will be ports for Yabause - a Sega Saturn Emulator, Game Boy Advance Emulator, PSX Emulator, M.A.M.E. - Multiple Arcade Machine Emulator, Neo Geo, Nintendo DS Emulator, SNES (Super Nintedo Entertainment System) Emulator, and more. Will more Android hackers stand up? ;)
OUYA can also be opened with your standard screwdriver, which means you can create your own peripherals and attach new hardware to this device. If you are an avid fan and a hardware geek of microcontrollers and development boards, then OUYA is also a new board that you can tinker with, which kind of reminds me of Arduino and Raspberry Pi.
Technical Specifications:

- Tegra3 quad-core processor


- 1GB RAM

- 8GB of internal flash storage

- HDMI connection to the TV, with support for up to 1080p HD

- WiFi 802.11 b/g/n

- Bluetooth LE 4.0

- USB 2.0 (one)

- Wireless controller with standard controls (two analog sticks, d-pad, eight action buttons, a system button), a touchpad

- Android 4.0

- ETHERNET port

So what are you waiting for? Pre-order your very own OUYA console with a free controller today for only $99 USD and if you want an extra controller, you can just add $30 USD which is still okay because the design of the controller is good and awesome. Shipping is not yet included so if you are from the U.S. then you need to add $10 USD and if not you need to add $20 USD.
For more information about this product, visit their official website: http://www.ouya.tv/
GameStick - another Android based console on a stick or dongle

Another Android based video game console? Seriously?! But of course! OUYA is not the only video game console powered by Android that is going to rock your TV this year. GameStick will also join the digital game revolution and what's cool about this product is that it is cheaper and smaller - a 79$ USD console that is a 5 cm (2-inch) stick that fits inside its own controller which supports up to four controllers connected at once and can connect to gamepads, mice and keyboards.
(Image courtesy of gamestick.tv)
GameStick is now dubbed as "the most portable TV games console ever created" for its size.
If you are an Android developer and want to develop your games for this platform, you can also register for the access to the GameStick SDK so that you can get your games on the big screen. Well, this is your chance guys!
Technical Specifications:

-Processor : Amlogic 8726-MX

- Memory : 1GB DDR3 / 8GB FLASH

- Content Download Manager with cloud storage for games.

- WiFi : 802.11 b/g/n

- Bluetooth : LE 4.0

- O/S : Android Jelly Bean

- Controller : Bluetooth, 3 mode controller: gamepad, mouse and keyboard with support for up to 4 controllers.

- Full 1080p HD video decoding

- Support for XBMC & DLNA from Sept via optional firmware update.

- Support for iOS and Android mobile devices to be used as controllers

I just hope rooting this device would not void my warranty just like the OUYA console so that I could optimize this console if given the chance. I don't know if you will agree with me but I will still go for OUYA because of the design of its controller and its hardware specification.
If you want to back this project you can visit their official Kickstarter page.
GCW Zero: Open Source Gaming Handheld Device

GCW Zero is a handheld device built around the Ingenic JZ4770 1 GHz MIPS processor and runs on Linux, which means it contains a huge library of free and open source software that allows you to run classic PC games, emulate the game consoles from the NES (Nintendo Entertainment System) to PS (PlayStation) or run homebrew games and applications. You don't need to buy most of the games for emulation – what you only need for console emulation is a free and open source emulator software which is already available for download from third parties.
(Image courtesy of gcw-zero.com)
According to their Kickstarter page, "The Zero's operating system is OpenDingux, a Linux distribution which is designed to be developer friendly with SSH login, SFTP file transfer and a debugger with profiling tools already included. Both the distribution and the SDK are kept up-to-date; for example we are currently using Linux 3.7 and GCC 4.7.2."
You can also change Zero's operating system in any way you want which means you can tweak it like any Pandora's Box. For me, this is an ideal retro-gaming handheld device for starters.
Technical Specifications:

- CPU: Ingenic JZ4770 1 GHz MIPS processor

- GPU: Vivante GC860, capable of OpenGL ES 2.0

- Display: 3.5 inch LCD with 320x240 pixels; 4:3 aspect ratio is ideal for retro gaming

- Memory: 512 MB DDR2

- Internal storage: 16 GB, most of which is available for applications and data

- External storage: micro SDHC up to 32 GB or micro SDXC up to 64 GB (SDXC cards must be reformatted before use)

- Mini USB 2.0 OTG

- Mini HDMI 1.3 out

- 3.5 mm (mini jack) A/V port for earphone and analog TV-out

- Stereo speakers, mono microphone

- Accelerometer (g-sensor) and vibration motors

- Wi-Fi 802.11 b/g/n 2.4 GHz, can connect to access point or direct device-to-device

- Dimensions: 143 * 70 * 18 mm

- Weight: 8 oz / 225 g

- Battery: 2800 mAh

This project still needs backers and as one of their developers said, "The operating system is still in development and the essentials are already working, but we want to unlock the full potential of the hardware. We'd like to port more applications and adapt them to work well with the Zero's controls and fine tune them to run as smoothly as possible. With your backing, we can send consoles to developers so they can test their software on the Zero. We can also compensate a few key developers so they can spend more time on improving the Zero's software."
Want to help this project? Pledge the project now! If you pledge for $135 USD or more, the project will guarantee you to one of the first round of consoles shipped including all current open source games and software plus access to GCW website for system updates and upgrades.
Pandora 1GHz : the world's smallest, most powerful gaming micro-computer

Pandora is a handheld game console developed by OpenPandora, which is said to be "the world's smallest, most powerful gaming micro-computer or handheld video game console that has ever existed yet". It is actually a tiny computer that runs on Linux but can also run on Android. It has a 10 hour battery life wherein the default speed is 1 GHz but can be overclocked to 1.2 GHz.
The idea behind Pandora is to emulate games with enhanced video performance but portable and recreation of decent controls for your favorite game consoles during your childhood or teenage years like MAME, Amiga 500/1200, PC DOS/Windows 9X, ZX Spectrum, Commodore 64, Atari ST/800/2600, Nintendo 64, NeoGeo MVS/Pocket, PSX, Amstrad CPC, NES / SNES, Megadrive / Master System, FinalBurn Alpha, GameBoy Color/Advance, BBC Micro, Colecovision, Apple ][, 68K Macintosh, Atari Jaguar, and more. It has over 50 free emulators currently available.
Almost all of Pandora's applications are free; in fact you can also check the repositories here. Take note that Pandora runs on Linux, thus there are many things you can do with it like web development, programming, and pen-testing; everything is possible with this Pocket PC. Did I mention that there are C/C++ development tools enabled on-device compilation which lets you write and compile your own games and software on the go? A hacker's box too captain!
Technical Specifications:

- 1GHz (+ overclock support) ARM Cortex A8

- PowerVR SGX GPU with OpenGL ES 2.0 support

- 512MB DDR SDRAM RAM and 512MB internal NAND storage

- 4.3-inch 800x480 touchscreen TFT-LCD

- Stereo speakers, analogue volume wheel, microphone, high-quality DAC

- QWERTY keyboard, gaming controls, dual analogue

- 802.11b/g Wi-Fi, Bluetooth 2.0 + EDR

- USB On-The-Go + full-sized USB 2.0 host port

- Two SDHC/SDXC compatible SD slots

- 4200mAh lithium-ion polymer battery, 10 hour battery life

You can actually order Pandora now, but it is much more expensive than the previous consoles I have mentioned in this write-up, although it is really worth a try to have this box. :)
Final Words

I guess most of you who have stumbled on this article are usually console gamers and game hackers and so all I wanted to say is to choose wisely on these powerful boxes and boards.
References:

http://techandle.com/2013/01/06/gamestick-tiny-android-based-console/
http://www.kickstarter.com/projects/872297630/gamestick-the-most-portable-tv-games-console-ever

http://www.kickstarter.com/projects/1114140022/mupen64plus-ouya-nintendo-64-emulator

http://www.kickstarter.com/projects/gcw/gcw-zero-open-source-gaming-handheld?ref=live
https://www.dragonbox.de/en/16-pandora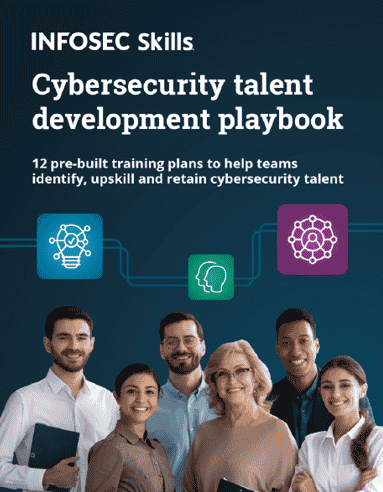 What should you learn next?
From SOC Analyst to Secure Coder to Security Manager — our team of experts has 12 free training plans to help you hit your goals. Get your free copy now.