General security
What is Digital Risk Protection (DRP)?
DRP is a new category of security solutions that provides holistic protection for a company's digital assets. As more business operations move to the digital space, new attack surfaces exist. Although each organization is unique, DRP can leverage insights from threat intelligence monitoring, identify threats and provide actionable steps to prevent or mitigate them.
DRP solutions contain a database of threat intelligence data, leveraging intelligent algorithms and multiple reconnaissance methods to detect, track and analyze threats in real-time. They can use indicators of compromise (IoC) and indicators of attack (IoA) to analyze risk and alert security teams to potential attacks.
The data processing and analysis capabilities of a DRP system support security teams, ensuring they are not overwhelmed by intelligence data and preventing alert fatigue. DRP also enables automated threat response. It provides real-time, continuous detection, monitoring and mitigation of risks to your organization's digital assets. DRP is becoming a strategic element of many organizations' digital forensics and incident response (DFIR) strategies.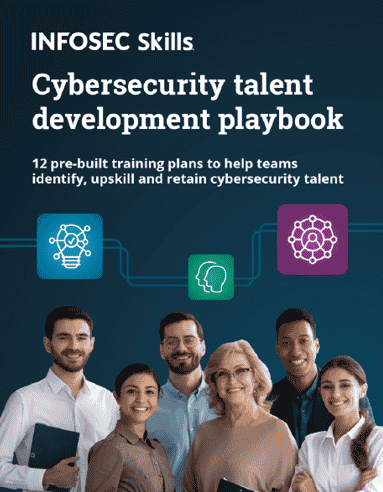 What should you learn next?

From SOC Analyst to Secure Coder to Security Manager — our team of experts has 12 free training plans to help you hit your goals. Get your free copy now.
How digital risk protection works
Implementing effective and scalable digital risk protection services is critical to addressing the above threats. DRP solutions use the following process to discover and mitigate digital risks:
DRP solutions perform continuous auditing of a company's digital footprint. This provides a basis for threat intelligence and analysis. From that point onwards, as the digital footprint expands, the DRP service can add more digital assets, evaluate alerts, optimize processes, and ensure it alerts on relevant and actionable incidents.

The DRP solution identifies imminent threats and attacks using 24/7 monitoring, security data collection and joint analysis by artificial intelligence (AI) algorithms and human security experts. This two-tier approach to threat detection enables intelligence tools and providers to generate actionable alerts for individuals and businesses.

The solution analyzes

threats in-depth and prioritizes incidents. Threat intelligence analyzes and responds to threats in real-time, based on data feeds that provide information on bad actors and their tactics, techniques and procedures (TTP).

The platform determines the most appropriate mitigation and remediation actions to stop harmful digital activities. The DRP service also provides human expertise to deal with each threat on a case-by-case basis.
Which types of digital risk can DRP address?
Here are the primary types of digital risk facing modern organizations, which digital risk protection aims to address:
Cybersecurity risks

: cyberattack targeted against the organization's attack surfaces. Most of these attacks aim to obtain and penetrate sensitive data.

Data leaks

: accidental exposure of sensitive data that can lead to a data breach. During digital transformation, sensitive data often passes through digital interfaces which are not sufficiently secured. This can lead to damaging data leaks. 

Manpower risks and insider threats

: include staff shortages, high employee turnover, payment disputes and the more severe threat of disgruntled or financially motivated employees deliberately attempting to attack your systems.

Third-party risk

: service providers and third-party vendors can pose significant risks to an enterprise due to their privileged access to corporate systems. These risks include attacks by the vendor's own employees or supply chain attacks that infect a vendor's systems without their knowledge. 

Technology risks

: these can arise from the dynamic nature of cloud architecture, the deployment of new platforms such as mobile or IoT devices, and new software or IT systems adopted by the organization.

Compliance risks

: non-compliance with regulatory requirements or other standards to which the organization is obligated. These risks often arise from adopting new technologies and increased use of third-party suppliers.

Data privacy risks

: failure to properly protect sensitive data. This can include personally identifiable information (PII), protected health information (PHI), financial information, intellectual property (IP) and more.
Important features of a digital risk protection service (DPRS)
Digital footprint mapping
Vulnerable digital assets must be identified before they can be secured. A DPRS defines a digital footprint for the organization, identifying all publicly available digital assets. These might include open ports, cloud storage services and other public-facing services that might have vulnerabilities. 
The digital footprint is a map of the entire attack surface, including shadow IT equipment, all endpoints, privileged access accounts, cloud-based services and SaaS applications. Third-party vendors are the most difficult to identify, but DPRS services must address this challenge to provide a holistic view of the attack surface.
Which attacks can it discover?
The digital footprint reveals the organization's attack surface and identifies vulnerabilities that can lead to attacks like account hijacking, credential theft, phishing, and open port compromise. 
Digital threat monitoring
A DRPS detects and prioritizes all asset vulnerabilities by risk level using an attack surface monitoring solution. An attack surface monitoring capability can instantly identify digital assets and their vulnerabilities, including the organization's second-, third- and fourth-party cloud assets.
A DRPS is run by human security experts, who can help prioritize and mitigate vulnerabilities detected across the organization's attack surface. It monitors the following aspects of the organization's online environment:
Surface web

: publicly accessible websites indexed by Google and other search engines, including mobile app stores.

Deep web

: publicly accessible Internet pages that are not indexed by search engines. This includes file-sharing services, Google Docs, internal landing pages, forums and social media channels.

Dark web

: pages that a specialized browser can only access. A professional cybersecurity analyst supporting DPRS can enable access to the dark web and monitor data breaches and other threats relevant to the organization.

Additional online surfaces

: including cloud services, SaaS applications, operational technology (OT) and internet of things (IoT) devices.
Which attacks can it discover?
DRPS threat monitoring can help with real-time identification of attacks like URL hijacking, abuse of privileged access, credential theft, phishing attacks, credit card theft and exposure of personal data.
Risk mitigation
A DPRS assists with the remediation of all detected threats. Human security experts perform this as part of the human-technology model of a DRP service.
In addition, DRPS providers offer threat mitigation services, meaning they can directly respond to a threat, isolating it and eradicating it from the digital environment while minimizing the impact on sensitive resources.
Threat mitigation is a critical part of the DRPS service for organizations that do not have a well-developed internal security organization.
Using DRP services
Here are the basics of using DRP services: 
Digital footprint papping: providing a comprehensive view of an organization's digital assets and their security vulnerabilities.

Digital threat monitoring: continuously monitoring for new threats and security issues affecting the organization's digital presence.

Risk mitigation: active remediation and mitigation of attacks and threats detected in the environment.
I hope this will be useful as you evaluate new ways to continuously protect your organization's digital assets.