General security
Top 16 cybersecurity websites: Cybersecurity forums, subreddits for IT and security professionals and more
Why use cybersecurity forums and subreddits for continuing education?
Cybersecurity continues to be one of the most strategically important issues in the digital world today and is also a field in which professionals are challenged by the fast pace in which technology and scenarios continue to change. Cybersecurity experts are asked to continuously up their game and keep a step ahead of their adversaries, and this is why timely information sharing and collaboration are essential tools in their daily lives. 
One great way to do that is by creating communities of like-minded IT and security professionals who, although dispersed throughout the world, can interact in real time, confront daily and collaborate through sites such as forums and subreddits. These online communities involve a wide, diverse audience that converse about various computer-related security matters, share information on potential attacks and remedies and, in the end, gather a wealth of up-to-date information, content and advice that any cybersecurity professional really shouldn't do without.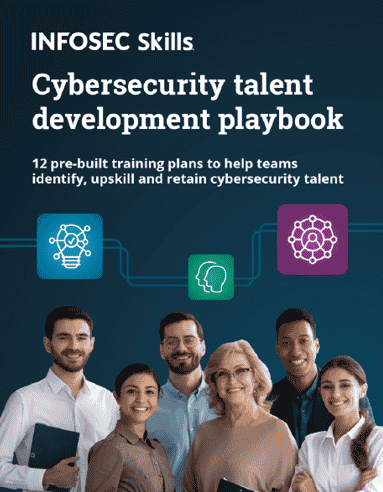 What should you learn next?

From SOC Analyst to Secure Coder to Security Manager — our team of experts has 12 free training plans to help you hit your goals. Get your free copy now.
Let's take a look at some useful cybersecurity gathering places.
Top eight online cybersecurity forums for IT and security professionals
A web forum is a great tool for online communication. In some cases, these sites allow anonymous visitors to view postings while only members can create new topics (or threads); others restrict viewing threads only to registered members. There are forums for all kinds of subjects: some have a broad scope and they are usually organized by category, while others are thematic and revolve around specific topics.
Here are a few great choices.
This is Infosec's forum. It's a source for high-quality information on IT and security certifications training, as well as a place for helpful discussions on topics like cybersecurity news, cloud security, pentesting, scripting professional development and more. 
Users can browse topics anonymously. However, they should register to join the community to reap the full benefits; by doing so, they can bank on valuable interactions with over 200,000 IT and security professionals.
With over 56,000 members and 800,000 messages, this active forum is all about the latest news in the IT security field (e.g., data breaches), as well as discussions about helpful tips and recommendations on how to improve digital privacy and security. Users post info and questions on latest threats as well as cleaning infected PCs or devices from adware, malware, spyware, ransomware, Trojans, viruses and more. It has also a large and particularly useful section on security software.
This long-standing forum features security discussions covering issues like adware, firewalls, cyber-scams and antivirus; but it also covers software, training, conferences and general discussion. Viewers can even find original tutorials written about a variety of security-related subjects.
A community-based discussions group about online privacy, security and data protection. This active forum has sections on security products (accessible directly through the top menu) and helpful threads like "What is your security setup these days?", which has been active since 2005 and boasts over 40,000 entries and 4 million views.
On this popular site, IT professionals can seek advice, share their knowledge or chat with peers. Members can join in a general discussion — be it on IT employment, emerging tech, tips and tricks — or converse on issues related to operating systems, mobility, software, hardware and so on. 
Threads can easily be found by tags and categories. The layout of the site is very user-friendly with its "hottest discussions," "related forums" and "related discussions" sections.
A lively community with technology enthusiasts who ask and receive help on a variety of subjects, ranging from security and Windows support to IT certifications, careers, gaming and mobile devices. The site has over 700,000 registered members. 
Users can view threads at any time, but the free registration gives the right to post new threads, answer questions and browse the site without annoying ads.
CSIAC Cybersecurity Forum
In this forum, users can keep up with the latest cybersecurity topics, including data privacy, network visibility and data breaches. This also includes posts by CSIAC subject-matter experts (SMEs). 
The mission of the Cyber Security and Information Systems Information Analysis Center (CSIAC) "is to provide the DoD with a central point of access for Information Assurance and Cybersecurity to include emerging technologies in system vulnerabilities, R&D, models, and analysis to support the development and implementation of effective defense against information warfare attacks." Some of the topics in the community-open forum are started by CSIAC experts to discuss topics like tax identity theft and cybersecurity resources.
This online forum focuses on cybersecurity and also offers specific threads for CISA, CISM, CGEIT or CRISC exam preparation. Registration is required. Participants interact on topics of interest and share their real-world experiences. This serves a community for COBIT and framework, privacy issues, risk assessments, emerging technology and IT governance, where forum members share best practices, new solutions and more.
Top eight subreddits for IT and security professionals
A subreddit is a subsection of Reddit, a user-created board on a particular topic. They are denoted by /r/, followed by the subreddit's name: for example, /r/cybersecurity.
Here are a few great selections.
A community focused on the geopolitical, corporate, and intelligence impact of cybersecurity, cyber-warfare, cybercrime, hacking, digital espionage and so on. The site has a great collection of cybersecurity news articles on the topic. This subreddit has been around for 10 years and has over 8,000 subscribers.
A site for legal news related to technology and the internet, including posts on ethics and privacy issues. This subreddit has been around for 11 years and has over 31,000 subscribers.
A collection of "hacker news" best submissions; this site has a very active posting community. This subreddit has been around for 12 years and has 47,000 subscribers.
A place for malware reports and information that also has a lot of interesting information for aspiring malware analysts and reverse engineers. This subreddit (r/malware) has been around for 11 years and has over 46,000 subscribers.
Antivirus software options are discussed here, as well as tips and requests for help on getting rid of viruses. This subreddit has been around for 10 years and has almost 10,000 subscribers.
The focus of this site is the intersection of technology, privacy and freedom in the digital world. This subreddit has been around for 12 years and has over 920,000 subscribers.
A community that's centered on discussions about general information security topics and technical news. This subreddit has been around for 13 years and has over 380,000 subscribers.
A site that covers general security topics (honeynets, spam traps, APT actors) and cyber resources. This subreddit has been around for 8 years and has over 165,000 subscribers.
Other subreddits
Of course, these are only a few of the many subreddits to follow for cybersecurity. See the Reddit guide /r/AskNetsec/ for a list of other relevant subreddit links. These include a section on the latest jobs in information security (r/CyberSecurityJobs) and one on discussing careers and helping people get to those next steps (r/ITCareerQuestions).
Conclusion
The internet can become a great tool in support of professionals looking for ways to keep up to date with the latest trends in cybersecurity and wanting to speak with like-minded experts. Checking out an online forum on security-related topics, as well as joining specific subreddits, is a great way to keep up with the latest cybersecurity news and share tips, hacks and best practices outside of formal contexts.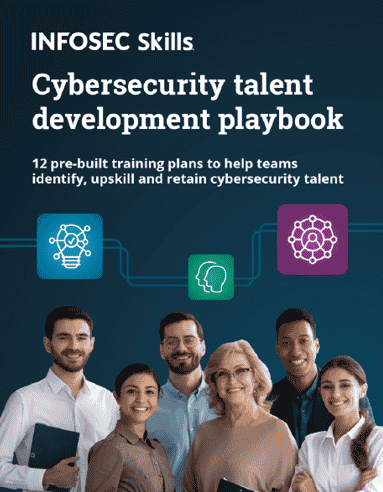 What should you learn next?

From SOC Analyst to Secure Coder to Security Manager — our team of experts has 12 free training plans to help you hit your goals. Get your free copy now.
Sources
Future Series: Cybercrime 2025

, World Economic Forum

Top 50 InfoSec Networking Groups to Join

, Digital Guardian

Listen to the Experts: The 7 Best Security Forums Online

, makeuseof.com

40 Cybersecurity User Groups, Forums & Communities to Join

, goanywhere.com

Top scoring links for the week for the most popular subreddits on information security

, InfoSec Industry