General security
Online certification opportunities: 4 vendors who offer online certification exams [updated 2021]
Introduction
With most of the workforce working from home these days due to COVID-19, you may be wondering if it is possible to earn a certification or two during this time to validate your information security and IT skills. This, of course, necessitates passing a certification exam, but how can you take this exam while still staying safe with proper social distancing? Good news: there are some certification vendors out there that offer online exams which you can take advantage of while staying inside.
This article will detail four certification vendors that offer online certification exams — Cisco, EC-Council, ISACA and CompTIA. It will explore a little about each vendor, the certifications they offer and important online exam information. If you have ever wanted to know about your options for taking certification exams online, this article is for you.
Cisco
This list would not be complete without one of the heaviest of all certification hitters, Cisco. They traditionally offer their sought-after certifications through Pearson VUE. 
However, due to the COVID-19 pandemic, Cisco began offering online certification exams with the help of Pearson VUE online proctoring. This option was introduced on April 15, 2020 and as of this writing, no termination date for this online exam option has been announced.
Cisco's online examinations work by using a combination of live proctors and artificial intelligence such as eye movement tracking and facial recognition to spot security violators during the course of live exams. 
To take a Cisco certification exam online, your system must meet the following requirements:
A strong internet connection

Access to a private, quiet place

Be reliable

Have a webcam

Have government-issued identification

Have OnVUE software installed
All of Cisco's certifications are available for online proctoring with the following exceptions:
CCENT (invitation-only) (ENU, retired)

Cisco Certified Design Expert (ENU)
EC-Council
The International Council of Electronic Consultants, or EC-Council, offers information security certification, education and training. Their certifications are vendor-neutral and focus on ethical hacking, pentesting, incident handling and response, encryption and forensics.
EC-Council offers the following certifications:
Certified Ethical Hacker (CEH)

CEH (Master)

Licensed Penetration Tester (LPT)

Advanced Penetration Testing (APT)

EC-Council Certified Security Analyst (ECSA)

Certified Chief Information Security Officer (CCISO)

EC-Council Certified Security Specialist (ECSS)
This vendor offers an online version of their exams available through their ECC Exam portal. Their exams have multiple forms — for example, scenario-based and multiple-choice. Each exam has a different number of questions, duration and passing score, but they do not vary all too much from exam to exam. You can expect a passing score of between 60-80%.
EC-Council requires a proctor for online certification exams and gives certification candidates the option of choosing their own proctor or using one provided by EC-Council via ProctorU. This offering was not spurred by the COVID-19 crisis; it has been offered since 2015.
ISACA
Previously known as Information Systems Audit and Control Association, ISACA is a global professional association dedicated to IT governance. ISACA has been around since 1967, which means they have decades of combined IT governance, security management, risk assessment and systems auditing expertise. 
ISACA offers the following certifications:
Certified Information Systems Auditor (CISA)
Certified in the Governance of Enterprise IT (CGEIT)
Certified Information Security Manager (CISM)
Certified in Risk and Information Systems Control (CRISC)

CSX Cybersecurity Practitioner (CSX-P)

Certified Data Privacy Solutions Engineer (CDPSE)
Once only offering certification exams at physical testing sites, ISACA now offers fully online certification for all of their certification exams. Their online exams are remote proctored and before their exam, candidates must ensure that their computer meets the requirements set out by ISACA here. While this offering is currently only temporary due to the COVID-19 pandemic, ISACA is looking into making the online examination option a standard offering.
CompTIA
Let's face it — no list of vendors providing online certification exams for information security and IT professionals would be complete without CompTIA. In fact, CompTIA was one of the first vendors to offer online certification exams.
CompTIA offers the following certifications:
CompTIA IT Fundamentals (ITF+)
Cybersecurity Analyst (CySA+)
Penetration Tester (PenTest+)
CompTIA Advanced Security Practitioner (CASP+)

Server
Luckily for those stuck indoors, CompTIA offers online certification exams for all of their certifications. This has been the case since before the current crisis and given the current circumstances, the online certification exam option will be more popular than ever. As long as you have an enclosed, private and quiet location, a reliable device that satisfies the minimum system requirements (including a webcam) and a strong internet connection, you will be able to take your certification exam online.
Conclusion
Taking certification exams online is by no means a new development for certification candidates, and thankfully, this was established before COVID-19. If you want to pursue a new certification for your information security or IT career path, you will find that there are vendors that give you the flexibility, convenience and safety of online certification exams.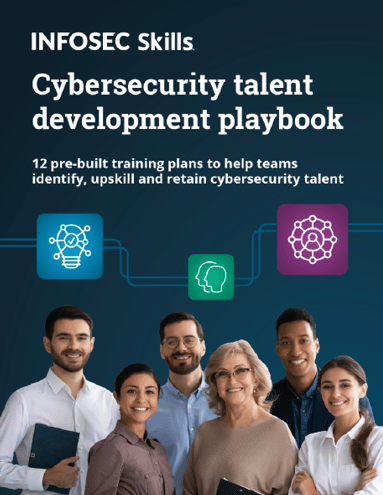 FREE role-guided training plans

Get 12 cybersecurity training plans — one for each of the most common roles requested by employers.
Sources