General security
Is a cybersecurity boot camp worth it?
Cybersecurity is one of the most in-demand and rewarding fields today. Whether you're looking to start or advance your IT or cybersecurity career, you need the right skills and credentials to stand out from the competition. But how do you get them?
One option is to enroll in a cybersecurity boot camp. A boot camp is a short-term, intensive training program that usually lasts from 3 to 6 days. They're designed to prepare you for industry-recognized certification exams, like those provided by CompTIA, ISACA, ISC2, Microsoft, Cisco and more. These certifications can boost your resume, increase your salary and open up new career opportunities for you.
FREE role-guided training plans

Get 12 cybersecurity training plans — one for each of the most common roles requested by employers.
So, how do you decide if a cybersecurity boot camp is worth it for you? Let's explore the costs, benefits and drawbacks of live cybersecurity boot camps. You'll also find tips on choosing the best boot camp for your needs and goals.

Cybersecurity boot camp costs
The cost of cybersecurity boot camps can vary significantly depending on the provider, course duration and inclusion of additional resources. As a general guideline, expect to pay between $1,500 and $5,000 for a boot camp. That may seem like a lot, but remember that a boot camp is not just a course. It's a comprehensive package that includes everything you need to succeed.
Here are some of the typical components of a boot camp package:
A live instructor's time: You can ask questions, get feedback and learn from their experience and insights.

Training materials: This may include books, slides, notes, quizzes, flashcards and more.

Hands-on labs: You'll be able to practice your skills in realistic scenarios using real-world tools and technologies.

Practice exams: Realistic practice tests can help you to identify your strengths and weaknesses and to focus on the areas that need improvement.

Exam voucher: A boot camp usually covers the cost of the exam voucher, which is required to take the certification exam.

Exam pass guarantee: Some of the best cybersecurity boot camp providers, like Infosec, offer an exam pass guarantee, which means that if you don't pass the exam on your first try, you'll get another attempt for free.

Pre- and post-boot camp materials: Infosec and some other boot camp providers also supply additional materials to help you prepare before and after your boot camp.
When evaluating boot camp options, it's important to consider the entire package and not just the upfront cost. Many boot camps provide an all-inclusive experience with everything you need to succeed, while others may charge extra for specific resources or services.
Benefits of live cybersecurity boot camps
So, what are the benefits of enrolling in a live cybersecurity boot camp? Why should you consider this option over other learning methods? There are many reasons.
According to the Cengage Work Learner Outcomes Report, 90% of cybersecurity learners who sat for certification exams passed. This statistic speaks volumes about the effectiveness of boot camps in helping IT professionals reach their certification goals.
Help with employment status
Even more compelling is that 30% of these students reported a meaningful change in their employment status, which includes securing a new job, earning a promotion, transitioning to a different team or embarking on a new role entirely.
But boot camps are not a magic wand. To make the most out of them, you should be at a stage in your career where you're prepared for the certification you're pursuing. Boot camps can help accelerate your career, but you need a solid foundation to build on.
One of the biggest advantages of live cybersecurity boot camps is that they offer everything you need in one comprehensive package. It's an all-in-one solution that spares you the hassle of piecing together many different resources. With a boot camp, you can focus your energies on passing the certification exam.
Are you looking to land an entry-level cybersecurity job? If you're in the early stages of your career, access to expert instructors gives you the opportunity to seek guidance, ask questions, learn from seasoned professionals and fast-track your learning and career. For those aiming at more advanced certifications, the live environment offers engaging discussions with your peers that can provide fresh perspectives, diverse insights and a wealth of shared knowledge.
Promising statistics of success
Boot camps offer a structured, comprehensive and accelerated approach to learning, backed by promising success statistics. But remember, they are most effective when you're ready for the challenge and willing to put in the effort. If you're looking for a fast and effective path to cybersecurity career advancement, live boot camps could be the key to getting there.
Drawbacks to live cybersecurity boot camps
While cybersecurity boot camps offer numerous advantages, it's important to consider potential drawbacks before making a decision.
The higher cost compared to other learning options is a primary factor to consider. Boot camps are designed for individuals with a clear goal of earning a specific certification or mastering a particular skill. If you're still exploring cybersecurity career paths or unsure of your specific learning objectives, a more flexible and cost-effective skills training option might be more suitable.
Another thing to consider is the timing of the certification exam. Boot camps provide an intensive learning experience that quickly adds to your knowledge and skills. But if you're not planning to take the exam soon after completing the boot camp, you may not remember everything. Retention rates are known to decline over time, so scheduling your exam promptly is important.
If you are seeking a more exploratory approach to learning, on-demand training libraries like Infosec Skills offer greater flexibility. With these platforms, you can explore various cybersecurity topics, experiment with different learning paths or customize your curriculum to your specific interests and needs.
Cybersecurity boot camps are an excellent choice if you want to accelerate your learning and credentials, prefer structured learning, and desire expert guidance. However, if you're still exploring career options or prefer a self-paced learning approach, on-demand training libraries might be a more suitable alternative.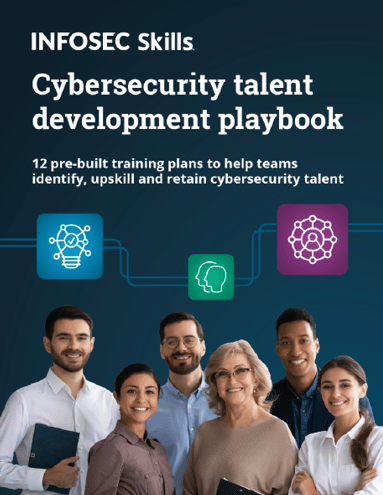 FREE role-guided training plans

Get 12 cybersecurity training plans — one for each of the most common roles requested by employers.
Is a cybersecurity boot camp right for you?
When reviewing the pros and cons, consider whether an intensive boot camp aligns with your learning needs and current career goals. These accelerated programs require focus, commitment and a readiness to absorb a firehose of information.
If you're looking for a broader understanding of cybersecurity or prefer a more flexible learning approach, other training options available. Self-study with materials from your local library or online resources can be a viable alternative.
But if you're prepared to make a targeted push to achieve a specific certification or skillset, a boot camp could provide that final boost you need to get over the hump. Whether you're aiming for a role as a security analyst, penetration tester or cybersecurity engineer, a boot camp can help you achieve your career aspirations.
To explore the range of cybersecurity boot camps available and find the one that aligns with your goals, visit our comprehensive catalog of boot camp options. With a variety of programs customized to different levels of expertise and career objectives, you're sure to find the perfect fit.