General security
Human Resource Management in Agile - Part 3
In a previous article we discussed how we can build a good team, composed of professionals. We got to know the ins and outs of good feedback. Now we are moving on to much more difficult issues. Namely, we talk about communication, cooperation and motivation. After all, it may seem easy to say. After all, everyone knows what I mean. But is it really?
How to Get Rid of Barriers - Communication and Cooperation in the Project Team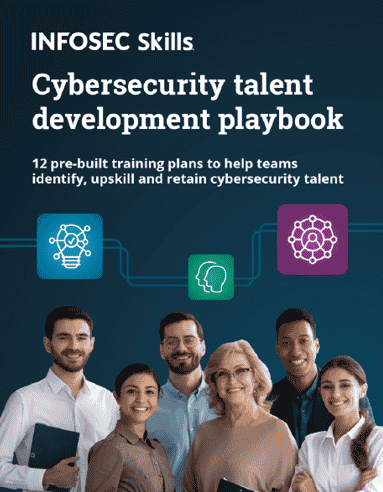 What should you learn next?
From SOC Analyst to Secure Coder to Security Manager — our team of experts has 12 free training plans to help you hit your goals. Get your free copy now.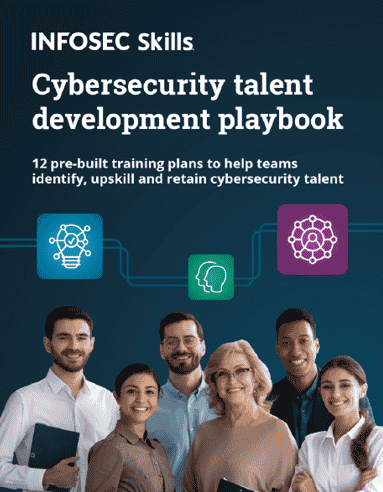 What should you learn next?

From SOC Analyst to Secure Coder to Security Manager — our team of experts has 12 free training plans to help you hit your goals. Get your free copy now.
Lack of communication in the team is one of the worst shortcomings that may befall it. Keep in mind that both efficient communication between the team leader and the team, as well as efficient communication within the team, is one of the most important elements in building design teams. The team in which communication is carried out in an efficient manner is able to carry out all the projects entrusted to it in accordance with the schedule of work, budget, design, quality and all the functionality specified by the customer.
So what are the tasks of the project leader? What should be addressed during the development process of the project team? We must create a specific kind of environment in which each member will be treated in the same way and in which they can freely exchange their knowledge and experience. this will certainly increase the powers of both the team and its members. The ideal situation is that the project leader has no secrets from his design team. Then all the team members are fully aware of everything that happens in the draft and take an active part in making decisions that in some way relate to the project team. The team should know exactly the current schedule of the work, all priority tasks, various risks that may occur in the project, and any problems encountered. Of course, all this can be accomplished in a very simple way. Simply organize regular meetings, which are held once a week or more and which will address key issues.
And what to do when we have people who for the first or second time in their life are forced to work in a group? Just be sure to pay special attention to them. The essential point here is sure to be the confidentiality of communications within the team. All of these things we discuss should never get outside of the project team. Surely this will encourage our employees to be frank and have an open exchange of information, based on mutual trust in each other. Really, if we can create an environment in which everyone in the team will be able to freely communicate their thoughts, insights and knowledge with colleagues, this will increase the level of competence of the entire project team.
Many people think that communication in projects is reduced only to exchange e-mail and to inform each other with tools to cooperate, because it fully satisfies the interactions work in them. However, if you stop at this, the solution will suffer. Our human interactions really are needed to maintain a healthy atmosphere indeed in the project team. That is why so many companies often organize social events aimed at strengthening relationships. Lack of communication and problems in relationships certainly will affect our ability to carry out projects.
How to Motivate People
Hah. Here we go. This is really about the river. We all know that the people involved in the project are a very important part, and really affect the success of the project. Thus at every step we should take care of the increased motivation of our team. If we are dealing with an ideal situation, the team members are really loyal and dedicate themselves 100% to what they are doing. But in fact this state of affairs did not last long. Typically, this is really a matter of the first 3 or 6 months of the project. And we have noted that some projects last from one year to several years. What to do and how to encourage people to work effectively?
And here again, a lot of it really depends on the project leader. One of his main features should be charisma. Only through proper exercise of charisma are we able to arouse among colleagues a feeling very strong loyalty and commitment to the project. You have to believe that you are managers who create the atmosphere of your team so that colleagues are able to follow you to the end of the world. As leaders we must note one thing. Remember that anything does not so discourage a man to work than to know that their boss' motivation is insufficient and needs to be supplemented by a motivated team. This is the worst thing that can happen to any team. We note one more thing. It is really rare when you have to force people to work or to challenge them. Most people just like to work.
So how to really motivate people to work? Motivation consists of many factors. As it turns out, salaries, bonuses and rewards are not the most important motivators. For me, for example, much more importantly there was always something else, namely training, lectures, held in the company, the possibility of advancement and personal development, and most importantly, the opportunity to work with super modern technologies. What's the purpose of the project leader? Surely he should ensure that the company gave team members opportunities for improvement in each area that they are interested in. At my company, employees are rewarded with attractive training options, a huge number of benefits, including vouchers for gasoline, gym and swimming pool, and semi-average increases amounting to $300 during the quarter. Such a move by the management really made sure that employees are focused on the performance of their tasks in the project and will gradually support their future with the company.
Now the question is whether any of the employees will be happy with the same thing? Please remember that every employee should be treated individually. One of your employees may be satisfied with praise or prize money, while others will be satisfied only with large increases. Be sure to perform only those movements that give strength to all members of the team throughout the duration of the project, despite the exhausting work and a number of technical problems.
For me, the issue of motivation is still very open. Sometimes it is so that the employer is trying to reward us with a promotion. Is it always right? In my own example, I know that is not always a good solution. I am a programmer with verve on security software. Several times I was offered a promotion at work. I refused twice, and the first time I had to leave the company because the employer felt my negative answer would spoil our relations. I know that I am a great software engineer and the employer as a reward offered me the position at which I do not feel too good. This was the position of project manager and really was not the job for me.
Of course this is just an example, but always next to the factors which motivate the work, are known demotivators. A very large demotivator is overtime. Overtime sometimes is not avoidable in the implementation of projects. Most occurs during the completion of the project, other times it is caused by too few people in the project. Sometimes the project manager just cannot see another way to keep a balanced work load, about which I wrote in previous articles. Sometimes it is just that our team consists of young people who are enthusiastic about the new technology. These are the people most willing to sacrifice and willingly working extra hours. And now we are again asking the leaders of the project. Try to well manage our overtime, assign them to the head and sometimes let us rest and be well rejuvenated. This not only shows us that this is a well-paid job but also helps you assess the performance of the team and assess the likelihood of completion of the project on time.
In this regard, it is a different matter. Allow us to choose whether we want to be paid for overtime, or simply pick the next hour, as our free time. For me, a much more important issue than money for overtime is the ability to take my own time, and a few other things. Most companies will provide the opportunity to work remotely from time to time and enables the selected hours, respectively. And as it turns out, this is a brilliant solution. For example you can work and learn, but sometimes there are events. Then just call to your PM or write an email, and if it agrees to work remotely, sometimes better sleep off an event, then get up and take a brisk start for the tasks for today.
Let us return for a moment to the subject of overtime and A really significant increase in performance can be noticed in the first 20 hours of overtime. First of all, it is associated with a large dose of adrenaline, focusing on a new project, the ability to acquire new knowledge and experience. Of course, the number of overtime hours can not grow indefinitely. After some time we get to a point when the team starts to decrease in performance. Then I get errors in the project. No one but no one is able to operate at 16 or 20 hours per day. The human brain has some of its modes of operation. When fatigue begins to set in, everyone on our team is nervous, there will be conflicts and problems in communication, and teamwork performance is reduced. When the error happens, you have to eliminate it, and this usually involves a modification of what has already been done. At some point, the number of amendments and modifications that must be applied starts to exceed the number of new functionalities written. All this begins to impact very negatively on the progress of the project. Remember when someone works 60-80 hours a week, I should start thinking about a conversation with the the subject an individual limit of work. As soon as we see that our employees work more than 80 hours a week, we should let them go on vacation.
There is one thing that I personally, for example, attach to the employer. I have a 5 year old child, and for me it is also very important for me to be with him as often as possible. It is therefore very important and motivating for me personally that my employer allowed me to see my child. The ideal solution is always at the nursery business. In most companies, with which I worked, the employer asserted a kindergarten and a school for the children of employees.
At the end of this article, I have just a short data sheet specifically for you:
The motivation in the team:
• People are more productive when they manage their own tasks
• People treat their obligations more seriously than those imposed
• People try to work as best they can, aligning yourself to the rhythm
Performance of the team:
• Team / people work efficiently when one does not bother them
• The team comes up with the best solutions, solve their own problems
• Frequent face to face meetings are the most efficient form of communication in the team / teams
• Under the pressure of having to "increase productivity", people get discouraged and after a longer period to reduce both performance and quality
Band members:
• The team is more productive and reliable than the unit
• The optimal size of the team is about seven people
• Robust product formed when its production team uses all complementary skills
• Changes in the productivity of the team ruin and degrade it
Motivating conditions:
• Clear objectives and values
• Understand your own role and responsibilities
• Atmosphere of trust and support
• Open communication
• Full participation in decisions
• Helpful leaders
• Constructive treatment of differences
• Meets the objectives, tasks and people
• Diversity (prevention of monotony)
Summary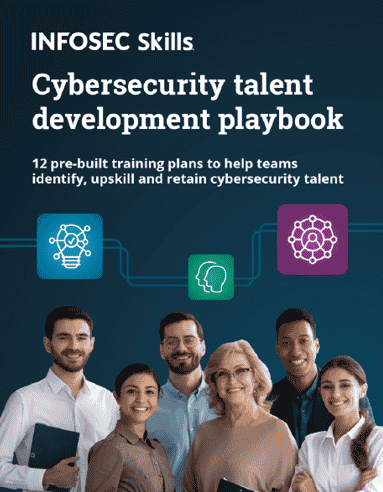 What should you learn next?

From SOC Analyst to Secure Coder to Security Manager — our team of experts has 12 free training plans to help you hit your goals. Get your free copy now.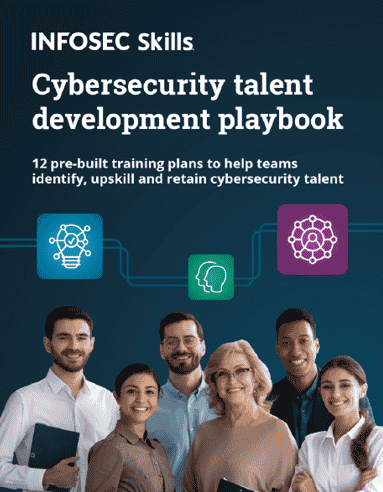 What should you learn next?
From SOC Analyst to Secure Coder to Security Manager — our team of experts has 12 free training plans to help you hit your goals. Get your free copy now.
And so we came to the end of this article. I hope that once again I was able to hit the same point. Once again, I invite you to discuss Agile. Now, briefly, what will happen in the last two articles in this series. In the next article I will go now to the full human resources management in Agile, and in the last article of this series, I'll show you some techniques which I use in our own project teams. And this is done in a sequence consisting of five articles. Unless you feel like you need an article that is a brief summary of the entire series?