General security
Are there any new cybersecurity threats that come with 5G technology?
Introduction 
5G technology has long been a source of controversy over health and security concerns. This is particularly true because the introduction of an open, all-software defined network will require a physical and technological overhaul of essential networks and cybersecurity practices, but there are also strong incentives for adoption. 
5G not only paves the way for great progress in the field of cloud-native networks, but also creates opportunities for entirely new commercial services in connection with the increased need for artificial intelligence and data warehouse accessibility. Even so, any major upheaval of the digital environment comes with implementation challenges and this network is open to several cybersecurity concerns. 
FREE role-guided training plans
Get 12 cybersecurity training plans — one for each of the most common roles requested by employers.
Fewer choke points 
For all of the perceived benefits to come from moving to a software-based operating system — namely, a reduced need to upgrade physical infrastructure — the major downside is the diminished presence of choke points. 
As the network currently operates, hardware choke points act as a funnel for all information that passes through them and can be controlled and maintained using cyber hygiene practices. With fewer chokepoints, this activity will be distributed to a network of digital routers, resulting in decentralization of this critical process and ultimately reducing the effectiveness of protective measures against cybersecurity threats. This is a serious concern in and of itself; when combined with the threat leveled by professional hackers dedicated to the game, it opens up the network to many potential security issues in the future. 
More entry points 
With a growing number of devices connected to the Internet of Things (IoT) comes an increase in the number of possible entry points for attackers. This is expected to triple by 2025. Of course, this number has the potential to continue on a path of exponential growth as hackers inevitably become more familiar with the faults in the system. 
The onus will likely fall on network users to keep a watchful eye over their valuable information and take particularly good care when accessing sensitive information like social media and bank accounts online in order to mitigate the risk of scams. In fact, those in the know would go so far as to assert that the use of 5G on a mobile device will leave banking information susceptible to interception by hackers. 
Limited security effectiveness 
By increasing bandwidth and moving into a software-based management system, the creators of 5G technology and the IoT network have also contributed to the weakening of existing security systems. 
Not only can a dramatic bandwidth expansion such as this create brand-new avenues of attack for hackers, but the connection of billions of hackable smart devices to the network also increases the vulnerability of all network users. More concerning is the notion that users could also be exposed to legitimate safety threats as hackers work on accessing location-based information. There have even been instances of hackers releasing falsified emergency notifications on hacked devices. 
Beyond the individual level, the risks associated with adopting 5G technology too early can be immense. For example, consider the potential consequences for a governmental or enterprise network should it be infiltrated and ultimately controlled by a hacker. 
The bottom line is that without effective isolation and protective measures, exposure to data leaks is likely for these crucial networks. 
Greater dependency 
Excessive dependency on one mode of service delivery, like 5G and the associated Internet of Things (IoT) network, can increase the risk of damages spreading to multiple users in the event of an attack. This issue is central to the conversation around cybersecurity as governments begin to consider the movement of high-level governmental matters such as public safety, transportation and the military onto the 5G network. 
Associated risks are further amplified by the current supplier monopoly (as Huawei remains the only source of 5G equipment) and the relationships formed between supplier and national government, which could result in political interference. The trouble here is that network operators will be forced to rely on a fallible contractor and absorb the risk that certain obligations may be left unfulfilled. Essentially, dependency can be a danger both to individuals and to organizational entities, making it a critical consideration prior to the adaptation of 5G.
In the end, the questions surrounding 5G boil down to the risks consumers are willing to take for the sake of a faster, more technologically advanced network. Protecting your networks from potential data security threats begins with asking the right questions of your chosen network operator, as their individual implementation strategy can have a significant bearing on user security. Even then, the average consumer may be better off staying out of the 5G rat race until the solution has been further refined.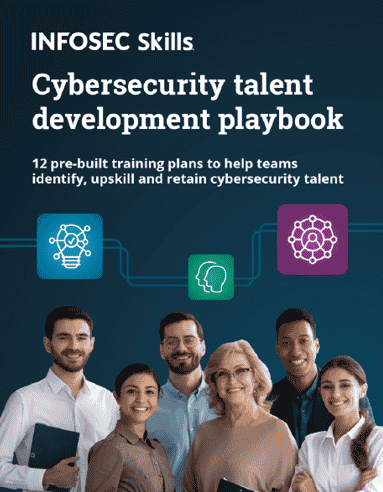 What should you learn next?
From SOC Analyst to Secure Coder to Security Manager — our team of experts has 12 free training plans to help you hit your goals. Get your free copy now.
Sources