CompTIA Security+
The Security+ exam information [updated 2021]
Security+ by CompTIA is a certification that validates the baseline skills of an individual required to perform core security functions and pursue a career in IT security. The exam emphasizes hands-on and troubleshooting skills that ensure the IT security professional is prepared to solve a variety of issues. It also focuses on the latest trends in risk assessment and management, incident response, forensics, enterprise networks, hybrid/cloud operations and security controls.
The CompTIA Security+ certification was designed for an IT security professional with a set of established skills: 
Sufficient IT security knowledge

Core technical information security experience

Broad knowledge of security concerns and implementation, including the topics in the domain list
To successfully pass the CompTIA Security+ certification, candidates must prove they have a wide range of knowledge and skills:
Assess

the security posture of an enterprise environment and recommend and implement appropriate security solutions

Monitor and secure

hybrid environments, including cloud, mobile and IoT

Operate

with an awareness of applicable laws and policies, including principles of governance, risk and compliance

Identify, analyze and respond

to security events and incidents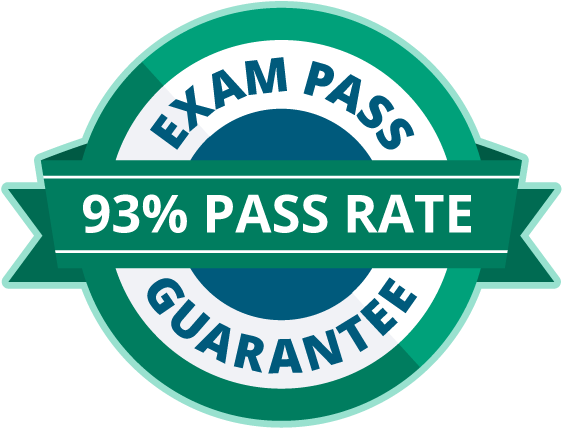 Become a SOC Analyst: get Security+ certified!

More than 47,000 new SOC analysts will be needed by 2030. Get your CompTIA Security+ to leap into this rapidly growing field — backed with an Exam Pass Guarantee.
The new CompTIA Security+ SY0-601 update
CompTIA recently updated their Security+ certification. The five new domains are quite extensive and add a focus on current technologies including cloud, mobile and IoT.
The SY0-601 is the new and updated version of the exam, which has been available since Nov. 12, 2020. This update was introduced to reflect current best practices for risk management and mitigation, with even more emphasis on hands-on, practical skills to solve a wider variety of today's complex issues. It also focuses on the abilities needed to perform core security functions, such as identifying and addressing cybersecurity attacks, threats and vulnerabilities across systems, software and hardware.
Successful testers will also need to have a good familiarity with most tools used for cybersecurity tasks in either Windows or Linux when taking the new CompTIA Security+ exam:
Packet capture and replay:

Wireshark, tcpdump and tcprelay

Network reconnaissance and discovery:

nmap, tracert/traceroute, nslookup/dig, Nessus, Cuckoo, sniper, IP scanners, netstat, netcat and more

File manipulation:

head, tail, cat, grep and logger

Shell and script environment:

SSH, PowerShell, Python and OpenSSL

Vulnerability assessment/penetration testing:

Kali Linux/Parrot OS and Metasploit

Forensics:

dd, memdump, winhex, ftk imager and autopsy (knowledge only)

Exploitation frameworks, password crackers and data sanitization
As Security+ is meant to serve as a baseline for all cybersecurity jobs, the new version of the exam has been updated to reflect how such professionals can help organizations manage cybersecurity more effectively and formulate digital resilience strategies in today's world made of on-the-go communication, mobile options and offsite data storage. 
Jobs you can apply to
Here is the list of jobs that use Security+:
Security administrator

Network/cloud engineer

Helpdesk manager/analyst

Systems administrator

Junior IT auditor/penetration tester

DevOps/software developer

IT project manager

Security engineer/analyst
Security+ domains
The SY0-601 exam consists of the following five domains:
Attacks, threats and vulnerabilities (24%)

—

Ability to recognize and understand the different sources of threats, types of attacks and vulnerabilities that may be exploited

Architecture and design (21%)

—

Knack for applying security controls in practice to create a safe environment for company operations

Implementation (25%)

—

Competence in implementing secure systems designed to safeguard aspects related to hardware/firmware security, operating systems and peripherals

Operations and incident response (16%)

—

Expertise to respond adequately to a cybersecurity incident and devise appropriate continuity strategies that can provide businesses with a level of resiliency and operational insurance to withstand unexpected threats

Governance, risk, and compliance (14%)

—

Familiarity with a comprehensive governance, risk and compliance (GRC) program

that aligns with the strategy to securely enable and support the business, both in terms of optimization and clarity
Number of questions, time and language
The Security+ exam will consist of 90 questions of both multiple-choice and performance-based. The time allotted to complete the exam is 90 minutes. It is available in English and Japanese.
Passing score for Security+ exam
The exam is graded on a scale from 100 to 900, with a minimum of 750 to pass. Any score less than 750 is considered a failing grade.
How can you find out if you passed the Security+ exam?
Once you are finished taking the exam, your score will appear on the screen and you will receive an email too. If you have passed, congratulations!
If you fail the test, don't despair. Your report will show you the areas you need to focus on. If this is your first failure, you can retake the test at your earliest convenience. CompTIA allows candidates to retake the test for the first time without any need to wait. However, if you need to take the test a third time, then you must wait 14 days from the date you took the exam.
Cost of taking the Security+ exam
The exam costs $370. However, the price of the exam varies depending on your location. You can find the price of the exam according to your location by visiting the company's website.
Every time you take the exam, you have to pay the full price. This also applies to rescheduling and cancellations, unless the request for rescheduling or cancellation is made within 24 hours of the testing date. CompTIA says, "Rescheduling an exam less than 24 hours prior to your appointment or failure to appear for your appointment will result in the forfeiture of your exam fee."
You validate your knowledge once you have passed the exam and become certified. You will have the knowledge and skills to install and configure systems to secure applications, networks and devices; perform threat analysis and respond with appropriate mitigation techniques; participate in risk mitigation activities; and operate with an awareness of applicable policies, laws and regulations.
How to prepare for the Security+ exam?
CompTIA learning and training
Authorized CompTIA training partners like Infosec provide both live boot camps and on-demand training options to help prepare for the Security+ certification. CompTIA and other third-parties also provide exam preparation books and study guides that cover all Security+ exam objectives. Testers can use the sample questions provided in those courses or books to get used to the type of language and style of questions used in the actual test.
Since Security+ is such a popular certification, there are many reputable options for formal class or self-study type training to fit any learning style and timeline.
Conclusion
Ready for the test? Once your training is completed, use your exam voucher to schedule your in-person exam on the Pearson VUE website. If your training provider didn't include an exam voucher, you can buy one from the CompTIA Store.
The Security+ certification offers significant benefits and is a wise career move for professionals. The credential, which is highly recognized globally with ISO/ANSI accreditation status, is great for developing the necessary skills for cybersecurity positions and can help one stand out from the crowd and prove their level of proficiency.
For more on the  Security+ certification, view our Security+ certification hub.
Sources