PMP
What You Need to Know When Prepping for the PMP [updated 2021]
The Project Management Professional (PMP) and the PMI Talent Triangle are registered marks of the Project Management Institute, Inc.
The PMI's PMP certification is the premier global, industry and methodology-neutral project management certificate. You need to apply for the PMI credential, register to take the exam, schedule a future date at a test center and earn the qualification by successfully passing a test to widen your career options.
What is project management?
According to the project management body of knowledge (PMBOK), "project management is the application of knowledge, skills, tools and techniques to project activities to meet the project requirements." In practical terms, project management is the effective coordination of resources (human and capital) to achieve the project's goal. A certified Project Management Professional (PMP) understands the responsibility and possesses managerial and leadership skills to make beneficial decisions.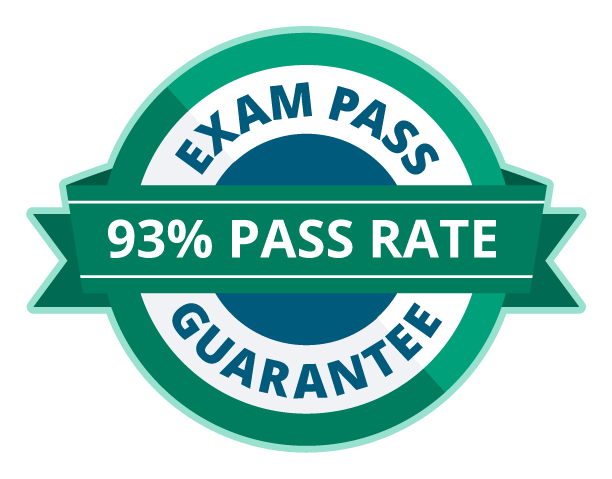 Earn your PMP, guaranteed!

Enroll in a PMP Boot Camp and earn one of the industry's most respected certifications — guaranteed.
Where do I start when applying to take the PMP?
The first step is to confirm your eligibility status and get familiar with the application process (found in this PMP handbook). Once you are eligible, the project management Institute (PMI) will email you examination scheduling instructions with your eligibility code. The unique PMI Eligibility ID, located on your scheduling notification, is needed when scheduling an appointment at a testing center.
How do I know if I am eligible to take the project management examination?
Before applying for the project management examination, you must be sure you have met the eligibility criteria as defined by PMI. You must meet specific educational and professional criteria to be eligible.
The minimum educational requirement for eligibility is a diploma and, depending on your educational qualification, there are further professional requirements you have to fulfill.
If your highest degree is a high school diploma, associate's degree or a global equivalent, you require the following:
A minimum of 60 months (five years) unique non-overlapping project management experience with a minimum of 7,500 hours spent leading and directing projects

35 contact hours of project management education
If your highest degree is a bachelor's degree or a global equivalent, you require:
A minimum of 36 months (three years) unique non-overlapping project management experience with a minimum of 4,500 hours spent leading and directing projects

35 contact hours of project management education
You may be required to send supporting documentation if your application is selected for a random audit.
What are the required steps for the PMP application process?
Every applicant must take the following steps when applying for the PMP examination:
Create an account on the Project Management Institute (PMI) website.

Complete and submit the online application on the PMI website (you have 90 days from the moment you started it to submit it).

PMI reviews and approves your completed form generally within five days and sends you a mail to return with the payment for your examination (member price: $405/non-member price: $555).

If your approval is valid, PMI sends you the mail and you are given a one-year eligibility period. You can take the exam up to three times during this one year. If you fail to pay for your exam and take your examination within this period, you must re-register after the one-year eligibility period.

Once you pay for your exam, PMI either sends you scheduling details or selects your application for random auditing.

If you were sent scheduling details, you could book your exam with the most convenient PMI testing center.

If you were selected for auditing, your one-year eligibility period is paused until you have met the audit requirement.

PMI will also send follow-up instructions on how to go about the audit process.
What kind of PM work hours will be accepted?
PMI only accepts non-overlapping work-hours for a minimum of three years if you are a bachelor's degree holder or five years if you are a diploma holder. The time frame for PM work allowed to log should be no longer than seven years. It is crucial to understand what non-overlapping work-hours means.
It is assumed that there is an average of eight working hours a day and five working days a week. Therefore, the maximum number of working hours you can take credit for in a week is 40. Also, PMI assumes that everybody has at least two holiday weeks in a year. Therefore there's a maximum of 50 working weeks per year, equivalent to 2,000 work hours per year (40 hours per week multiplied by 50 weeks). Non-overlapping work-hours means:
You can't take credit for more than 40 work hours per week or 2,000 work hours per year, irrespective of how long you work in a day.

If you work on more than one project simultaneously, you cannot take credit for the overlapping time. For example, project A runs from January until September, while project B runs from June until December. You are not allowed to record nine months for project A and seven months for project B, making a total of 16 months of project management work experience. You are only allowed to take credit for 12 months, a maximum of 2,000 work hours per year. There is a four-month overlapping period from June till September where you have to record activities carried out for just one project only.
What are some common pitfalls to avoid when applying for the PMP?
Be honest when filling out your application.

People often exaggerate some or all parts of their application to seem overqualified during the application process. This has sometimes backfired, as there is a chance that you might be selected for auditing during the application process. If you have not been honest, you have to provide proof that does not exist. Honesty is also expected from every project manager, so you might as well begin to practice it in the application phase.

Include all projects you have worked on in your life.

Do not include all the tasks you have worked on to have excessive work hours. You only have to log the minimum working hours to be qualified for the exam. This will save you time and effort when verifying your work experience or if selected for an audit. Also, remember that projects older than seven years are not recognized by PMI.

Not completing the 35 contact hours required by PMI.

The stipulated 35 contact hours recommended is not optional but compulsory and must have been completed by the time you are filling the application. Any contact hours after submission are not recognized by PMI.

Trying to escape PMI audit.

Don't even try it; you can't escape it. While there might be many templates on the internet that give guidelines on how to avoid the PMI audit, it is essential to note that the audit selection process is random and cannot be influenced by following any format. Following a template when completing your application makes your application less personal and doesn't stop you from being selected for an audit.

Not familiarizing yourself with the PMBOK.

The PMBOK is the ultimate guideline for anybody who intends to take the project management examination. It gives clear directions on what steps to be taken and how it should be carried out. You are strongly advised to read and familiarize yourself with the PMBOK before registering for the examination.
How do I deal with the PMI audit process if I'm selected?
As mentioned earlier, the audit selection process is random, and according to statistics, everyone has a 10% probability of being selected for auditing. It is therefore always advisable to be conversant with the audit process. The audit seeks to verify that the information you have submitted in the application is correct; therefore, there is nothing to worry about. PMI will send you details of what they expect from you, but generally, it includes:
References and signatures from your supervisors on projects you claimed to have worked on

Certificates from institutions attended

Certificate from certified project management registered educational provider showing that you have fulfilled the 35 contact hours
You have 90 days to send in your audit materials, and it generally takes PMI about five to seven working days to give you feedback. If you fail to meet PMI's auditing requirement, PMI will notify you about areas that require clarifications through the mail. However, if PMI is not satisfied with the final audit, there will be a refund of your application fees, but PMI will keep your $100 processing fee.
For more details, see PMI's FAQs about the application audit process.
How do you write project descriptions?
According to PMI, "project descriptions should be a high-level summary of the tasks you led and directed on the project (e.g., initiating: develop project charter, WBS etc.; planning: scope definition etc.; and so on). 
Project management experience is required in each of the process areas when all projects are totaled, but not on each project. Project descriptions must be provided for all projects submitted on application."
Always use simple project management terminologies when describing the project. Terms such as "I was the team leader for a project that handled xyx," "I was a project team member for abc," "project involved planning and execution of jhb," "I worked as a subcontractor where I installed internet cables and cost was a major constraint" etc. The idea is to communicate your project by using simple, non-ambiguous words. Always remember it is a summary and not a report.
Ready to get started?
Again, ensure you meet the eligibility criteria before submitting your application online through PMI's Online Certification System. When passing the PMP exam, that must be taken within the one-year eligibility window online or at a test center, or you'll need to re-apply and go through the entire application process again.
As of April 2020, PMI and Pearson VUE are now offering online testing options (via OnVUE) for the Project Management Professional (PMP) Certification Exam. When ready, Log in to PMI.org and navigate to "Review Application Status" under myPMI. Click "Schedule Exam." You will be directed to schedule your online proctored exam through the Pearson VUE site; you will see your scheduled exam listed under Open Online Exams. Select PMP to proceed. Click on the blue "Begin Exam" button. The "Begin Exam" button will only be available within 30 minutes before your scheduled appointment time and only up until 15 minutes after your scheduled appointment time.
All you need to properly prepare your environment and computer for an effective exam-taking session is:
To schedule your online or center-based exam soon as appointments are limited and filling fast

A computer with a webcam

A reliable internet connection

A quiet space where you can spend a few uninterrupted hours
You are now ready to get started with the test that covers the three exam domains: people (42%), process (50%), and business environment (8%). It would be best if you planned to spend some time studying (or take a PMP course, which PMI approves for the 35 contact hours) to make sure you are ready for the certification exam.
The exam comprises of:
180 questions (the previous exam was 200), but the same number of questions will be scored

230 minutes to complete the exam

The exam is divided into three sections. You will have two 10 minute breaks after questions 60 and 120. Questions will be a combination of multiple-choice, multiple responses, matching, hotspot and limited fill-in-the-blank. See prototype questions to learn more 
Prep for the PMP certification by reviewing the Exam Content Outline.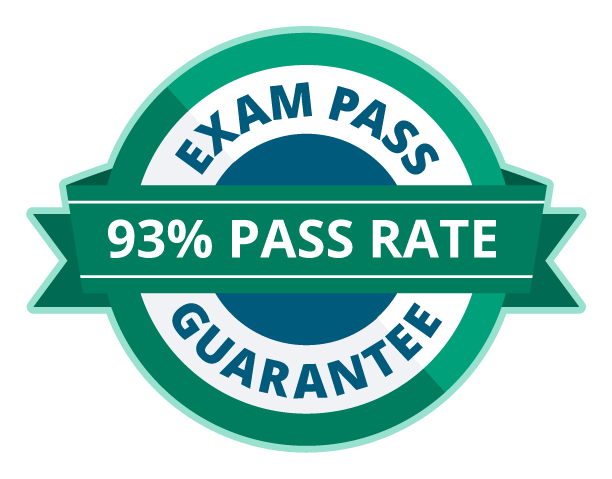 Earn your PMP, guaranteed!

Enroll in a PMP Boot Camp and earn one of the industry's most respected certifications — guaranteed.
Taking and acquiring the PMP certification 
These days, there's an increase in the number of jobs requiring project management-oriented skills. The latest Talent Gap report is the fourth assessment of project management employment and industry activity conducted for PMI by the Anderson Economic Group (AEG). It reveals how a shortage of project management skills is creating opportunities in the workforce. To close the talent gap, 2.3 million people will need to enter project management-oriented employment (PMOE) every year to keep up with demand; therefore, this is a good time if you are interested in becoming a project manager, a figure now found in every kind of organization. Employers know that skilled and credentialed practitioners (PMP-certified) are among their most valuable resources.
This post aims to help you apply for and acquire the PMP certification (valid for three years), validating testers' knowledge and skills essential to project management practice. As a PMP certification holder, you will surely increase the chances of being hired and have advantages in the job market. Now you know of the steps involved in preparing to become a project manager and know where to start​.
Sources: