PMP
PMP Exam Overview: What To Expect
Interested in boosting your career potential? The project management professional (PMP) credential from the Project Management Institute (PMI) can give you the leg up you want. This certification shows you have the knowledge necessary to manage projects of all sizes and scopes, to determine where breakdowns in processes might be occurring, test for corrections, apply fixes and then monitor the situation.
According to PMI, "The project management professional (PMP) is the most important industry-recognized certification for project managers. You can find PMPs leading projects in nearly every country and, unlike other certifications that focus on a particular geography or domain, the PMP is truly global."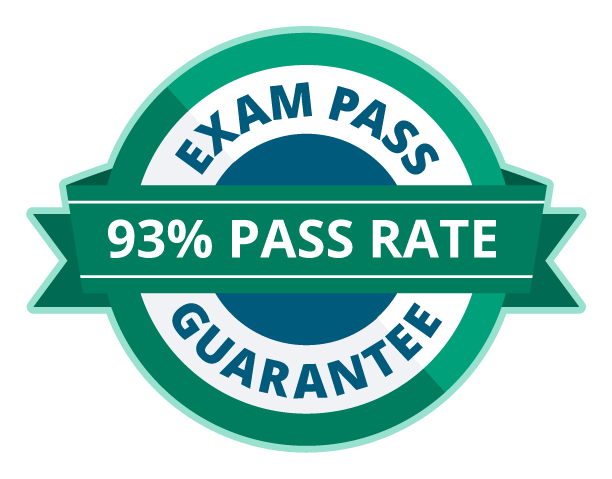 Earn your PMP, guaranteed!

Enroll in a PMP Boot Camp and earn one of the industry's most respected certifications — guaranteed.
What Is the Goal of the PMP Exam?
The goal of the PMP exam is to prove that you have the knowledge, skills and experience to address project-management related issues, plan projects and handle virtually any breakdown or variance encountered during a project. While the PMP credential is not the only project management-related credential available, it is one of the few that is completely geography neutral. This means that PMP-credentialed professionals can work in any industry in any nation on the planet.
PMI explains, "The PMP can also provide a significant advantage when it comes to salary and earning potential. Among survey respondents to PMI's Earning Power Salary Survey, those with a PMP certification garnered a higher salary (20% higher on average) than those without a PMP certification."
Requirements for Taking the PMP Exam
Before you can take the PMP exam, you need to ensure that you meet the requirements. You'll find that they're a bit more stringent than other certification options available. If you have a four-year degree, you'll need at least three years of experience in project management, as well as 4,500 hours of experience leading and/or directing projects.
You'll also need 35 hours of project management education. If you have only a secondary degree, you'll need five years of experience in project management, 7,500 hours of leading and/or directing projects and 35 hours of project management education.
You'll usually need to wait three to five business days for your official approval from PMI before you can schedule your PMP exam.
Note that if you meet eligibility requirements, you'll need to apply to take the exam. Some applications are flagged for auditing. If this is the case, be prepared to provide further documentation about your experience and education. Once you have been approved, you will need to take the PMP exam and, after you've passed it, you will need to earn 60 professional development units within a three-year period in order to guarantee that you can renew your certification when it expires (PMP certification is good for three years at a time).
What Is the PMP Exam Schedule, Duration & Format?
The PMP exam includes 200 questions, all of which are multiple-choice. You have four hours to complete all 200 questions. Note there are five groups of questions within the overall exam that mirror the focus areas of the test. These are:
Initiation (13%)
Planning (24%)
Executing (30%)
Monitoring and controlling (25%)
Closing (8%)
Unlike other exams, you must pass each section in order to pass the overall exam. You will be informed immediately on completing each section whether it was passed or not. Below, you'll find sample questions similar to those you will find on the PMP exam. While these are provided by PMI, they are not taken from the actual exam itself.
An accepted deadline for a project approaches. However, the project manager realizes only 75% percent of the work has been completed. The project manager then issues a change request. What should the change request authorize?

Additional resources using the contingency fund
Escalation approval to use contingency funding
Team overtime to meet schedule
Corrective action based on causes

The project manager develops a process improvement plan to encourage continuous process improvement during the life of the project. Which of the following is a valid tool or technique to help the project manager ensure the success of the process improvement plan?

Change control system
Process analysis
Benchmarking
Configuration management system

The project manager meets with the project team to review lessons learned from previous projects. In what activity is the team involved?

Performance management
Scope identification
Risk identification
Project team status meeting
Scheduling & Taking the PMP Exam
The only place you can take the PMP exam is through a Prometric testing center. You will need to consult Prometric's website to determine which center is closest to your geographic location. Before you attempt to schedule your exam, make sure you have your testing code – it should be provided to you by PMI after your application is approved and you have paid the relevant fees.
The exam itself is computerized. However, accommodations can be made for those who require paper-based tests. You can learn more about locating paper-based testing events in your area here.
It's important to note that, after your application is approved, you are eligible to take the PMP exam within one year. After that point, you'll need to go through the approval and application process once more. You are also allowed to take the exam up to three times during that year.
What Are the Identification Requirements for Testing?
When you arrive at the testing center, you'll need to provide the staff with at least two valid forms of identification. The following ID options are acceptable:
A valid state-issued driver's license
A valid state-issued ID card
A valid military ID
A valid passport
A valid green card or resident card
Your Social Security card may be used as a secondary form of ID, but must be accompanied by a primary ID type with a picture. Also, understand any ID that has expired will be considered invalid.
What's the Arrival Process Like?
The arrival process at Prometric is similar to other testing centers, e.g., Pearson VUE. When you arrive, you'll need to provide your identification to the staff before you're allowed into the center.
Once you enter the testing area itself, you are not allowed to have any electronic devices, recording devices, etc. This includes smartphones and tablets. Your test will be taken on a computer workstation, unless you previously arranged to attend a paper-based testing event.
You're not allowed to have purses, bags, briefcases or other baggage/luggage with you in the testing area.
What Are the Policies on Rescheduling, Late Arrivals & Cancelation?
If you are more than a few minutes late for the PMP exam, you will be counted as a no-show and will have to reschedule to take your test at a later date. You will also forfeit your entire registration fee. If you need to reschedule your exam, it will cost you $70 if done within 30 days of the testing event. Cancellation of your test within 30 days of the testing event also incurs a $70 charge. Note that any cancellation or rescheduling within 48 hours or less of the event with incur a forfeiture of your registration fee.
When to Schedule Your PMP Exam
Prometrics hosts regular testing sessions, although you will need to locate the closest center to your physical location and then view their testing/exam schedule. In some instances, same-day testing may be possible, depending on class size. Make sure you have your PMI testing code before attempting to schedule your exam. It may take up to seven calendar days to receive your approval/testing code after applying.
What to Do If You Fail the Exam
The PMP exam is a relatively exhaustive test with a strict deadline. You have only 1.2 minutes per question, and each section of the exam must be passed in order to pass the overall exam. You are given three opportunities to retest during the one-year approval period for this reason. You will also need to pay a "retake" fee, on top of your original testing/exam fee. This fee is $275 if you're a member of PMI. If you're not a member, you'll need to pay $375.
What Does It Cost to Take the PMP Exam?
The cost of the PMP exam depends on whether or not you're a member of PMI. If you are a member, you'll pay $405 to take the test. If you're not a member, it will cost $555. This cost does not include any retakes of the exam if you fail. That will incur an additional cost, and you are allowed up to three retests per approval year.
What Does It Take to Pass the PMP Exam?
In order to pass the PMP exam, you'll need to pass all sections of the test. There are 200 questions total, all of which are multiple-choice. Of those 200 questions, 25 are not scored, and 175 are scored – the scored/unscored questions are mixed throughout the exam. According to past information from PMI, you must score at least 61% to 65% overall in order to pass the PMP exam. However, PMI uses a sliding scale to determine whether you pass or fail based on the difficulty of the questions that you answered correctly/incorrectly. For this reason, most aspiring PMP certification holders spend at least 35 hours in preparation prior to taking the exam.
Conclusion
The PMP credential can help you stand out in an increasingly competitive professional world. It proves to employers you have what it takes to correctly plan, manage, maintain and adjust projects of virtually any scope or size, in any industry, within any nation on the planet.
Preparation is essential for passing the PMP exam. It's exhaustive and the scoring method means that there's more than a little ambiguity about whether you'll pass or not. The best defense is to ensure that you're fully prepared. InfoSec Institute's PMP Boot Camp will give you the background you need for certification success, and our PMP exam prep solution, Skillset, offers thousands of free practice questions for the exam.
Skillset gives you ultimate control over your studies by creating custom tests via the test builder. Questions are further subdivided into difficulty levels: beginner, intermediate and expert.
While you practice, Skillset uses an algorithm to determine when you are actually ready to sit for the exam. How would you like to not guess, but KNOW when you are ready to sit for an exam? The best part of all is that it's completely free!
Check out the PMP practice questions here.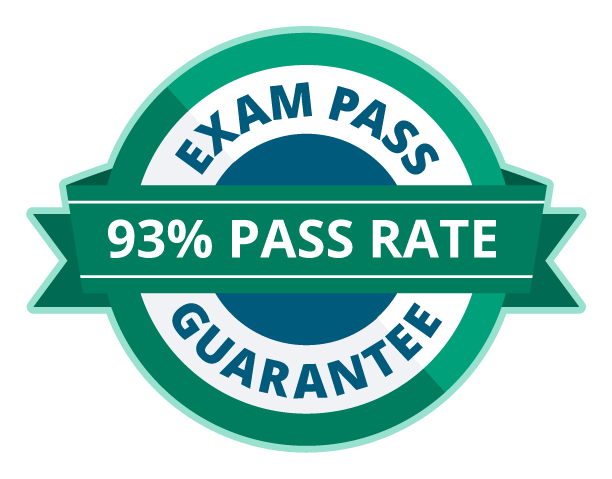 Earn your PMP, guaranteed!

Enroll in a PMP Boot Camp and earn one of the industry's most respected certifications — guaranteed.
Sources:
https://www.pmi.org/-/media/pmi/documents/public/pdf/certifications/project-management-professional-sample-questions.pdf
https://www.pmi.org/certifications/types/project-management-pmp
https://www.pmi.org/certifications/types/project-management-pmp/exam-prep
https://www.4pmti.com/PMP-Certification-Requirements.aspx
https://www.prometric.com/en-us/clients/pmi/Pages/landing.aspx
https://www.prometric.com/en-us/clients/pmi/documents/pbttesteventswebsite.pdf