PMP
How To Earn PMP PDU Credits [updated 2021]
The Project Management Professional (PMP) and the PMI Talent Triangle are registered marks of the Project Management Institute, Inc.
Introduction
After hours of studying for the exam and years of on-the-job experience, the work of earning and maintaining the Project Management Institute (PMI)'s Project Management Professional® (PMP) is an ongoing responsibility. Like all of their other certifications, PMP® holders are required to follow the PMI's Continuing Certification Requirements Program as a way to ensure that all those holding the PMP maintain their skills and competencies, so they stay relevant. The keys to meeting these requirements involves understanding your requirements, planning to achieve your goal and taking the time to earn professional development units, or PDUs.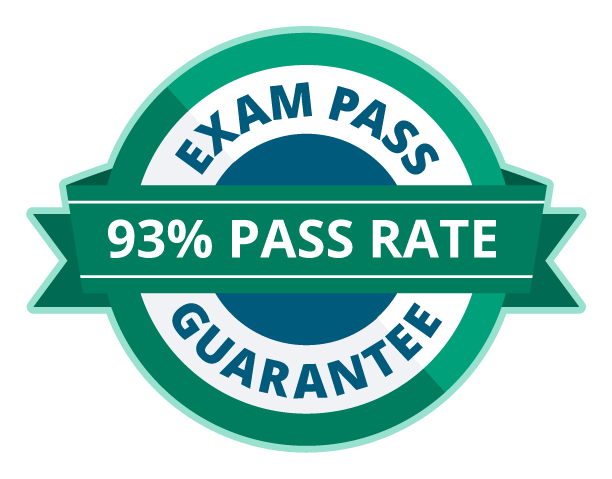 Earn your PMP, guaranteed!

Enroll in a PMP Boot Camp and earn one of the industry's most respected certifications — guaranteed.
So What Are PMP PDUs?
The PMI's Continuing Certification Requirements (CCR) Handbook sets out the guidelines for how many units a PMP holder has to reach, over what period of time and what counts as a PDU. Typically, one will earn one PDU for every hour spent on an acceptable professional development activity, with the requirement that PMP holders need to earn 60 PDUs over a three-year period to maintain the credential in good standing.
The certification itself and the Continuing Certification Requirements cycle starts the day the PMP certification exam is passed and ends on the same date three years later. This cycle continues every three years after renewal.
So what is an acceptable professional development activity? Simply participating in activities either by teaching or creating material, or by reading or receiving it, is generally going to be relevant as long as it covers topics related to the PMP domains. However, the PMI lists the following types of learning activities as acceptable:
Courses or Training

: Instructor-led formal education courses or classes held in-person or online. There are many outlets for these activities offered by PMI and third-party providers around the world

Organization Meetings

: Meetings, activities and local events related to the profession

Online or Digital Media:

Self-paced learning conducted online or through varied forms of digital media

Reading

: Self-directed reading that is relevant to the certification you hold

Informal Learning

: Educational opportunities focused on structured discussions. You can earn PDUs by engaging in structured professional discussions with others: for example, while you're being mentored or participating in a "lunch and learn" session with your organization

Work as a Practitioner:

Each day, your work in a domain area related to your certification(s) allows you to apply your knowledge and skills in a practical setting

Create Content

: Creating new knowledge resources for use by practitioners and the public at large

Give a Presentation

: Presenting on topics relevant to the profession

Volunteer

: Providing volunteer services to non-employer or non-client organizations
What Types of PMP PDUs Credits Do I Have to Earn?
Beginning in December 2015, the PMI updated their PDU requirements to align with practitioner and employer-identified skills, resulting in the PMI Talent Triangle™. Prior to December 2015, the PMI just required holders to obtain PDUs without specifying which of the skills these 60 PDUs should be focused on. However, to better help PMP holders to acquire and maintain skills that employers value, the PMI attempted to focus learning through updated PDU requirements.
The Talent Triangle
The PMI has outlined how PDUs are classified and earned, and project managers will need to follow these guidelines to maintain their project management certifications. To make it easier to follow, the PMI has created their Talent Triangle as a way to help project managers develop the proper range of skills needed to meet the always-evolving demands of the profession.
The Talent Triangle is composed of three categories of PDUs:
Category 1: Technical Project Management
Category 2: Leadership
Category 3: Strategic and Business Management
Additionally, professionals must earn at least 8 PDUs from each component of the three Talent Triangle category groups.
The Education and Giving Back Requirement
In addition to earning PDUs across the three Talent Triangle categories, the PMI requires that credential holders further break down their professional development into two methods of learning: one for educating yourself and one for educating others or giving back.
According to the CCR, project managers must earn at least 35 Education PDUs and can earn a maximum of 25 Giving Back PDUs, which is to prevent professionals from fulfilling all of their PDU requirements only through educating others without focusing time on their own skill development. However, PDU requirements can be met only through Education: for example, as long as a minimum of 8 PDUs are earned in each of the three Talent Triangle categories.
The following table shows a breakdown of the PDU requirements by Talent Triangle Category and across the Education and Giving Back Requirement:
60 PDUs
Education – 35 minimum
Giving Back – 25 maximum
8 PDUs – From technical portion of triangle
Volunteering
8 PDUs – From leadership
Creating knowledge
8 PDUs – From strategic and business management
Working as a professional (8 maximum)
Remaining 11 can be in any area of triangle
How Do I Declare PDUs?
The PMI manages the Continuing Certification Requirements System, which is used by holders to record their professional development activities. The system includes a dashboard that summarizes the number of PDUs earned in the current certification cycles and which requirements need to be met from across the Talent Triangle categories.
Additionally, activities can be reported in multiples of 0.25 PDUs and a single event can be broken out across multiple skill areas.
Finally, PDU activities can be audited at any time, and justification or proof of learning can be required upon request.
How Can I Earn Free PDUs?
While attending conferences and formal trainings do get you the PDUs and learning experiences the PMI is looking for, they usually come with a big price tag. Fortunately, you don't always have to pay money to earn PDUs. There are a number of ways PMP holders can keep the costs of continuing education lower while still meeting the PMI requirements. Here is a list of to get you started, based on examples directly from PMI:
Reading
Reading is a valuable component of learning and there are countless reading materials pertinent to the profession, so you are bound to find something that interests you and fulfills the requirements. You can read books, articles, whitepapers or blogs to stay informed and support your ongoing professional development. As long as they are relevant to the PMI Talent Triangle Themes they count and, best of all, they are self-directed PDUs.
Creating Content
Give a presentation to your colleagues. Summarize a major project. Write about trends in project management in your field. All of these activities help to develop knowledge resources that can share your knowledge and insight with others and contribute to their ongoing learning. No matter how you prefer to present the information, the final product and the time you spent developing it counts and it only cost you brainpower and not money.
Working as a PMP Practitioner
Every day that you show up for work, you use your skills and improve them. Using these competencies actively contributes to sustaining and growing the profession, so PMP holders can record the time spent doing the work, as long as it is relevant. Attending project status meetings, working on communications for your project and meeting with a project sponsor all count.
Volunteer
If you have the time, volunteering is a great way to boost your PDUs. PMI has an active community of thousands of volunteers who support the Institute and the profession in a wide range of roles. By volunteering, you can serve on a PMI committee or team or you can also volunteer your domain-related services to other not-for-profit organizations. PMPs are encouraged to reach out to their local chapter to find what positions are available that would be a good fit for their skills. This includes helping a local school's PTA plan a big event or help a non-profit prepare for a technology deployment.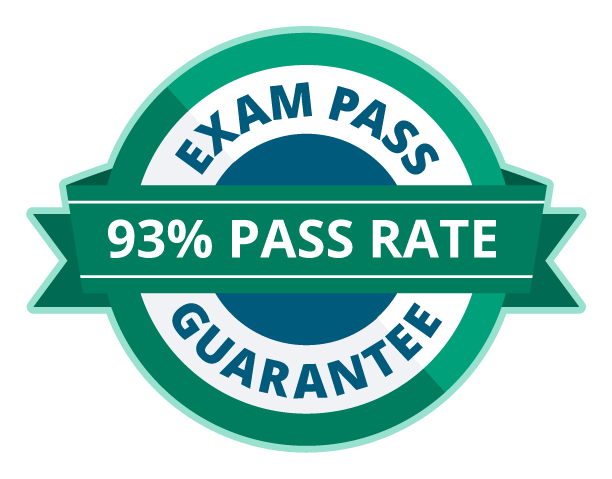 Earn your PMP, guaranteed!

Enroll in a PMP Boot Camp and earn one of the industry's most respected certifications — guaranteed.
Attend Free Trainings and Webinars
While most training comes with a price tag, be on the lookout for online and in-person courses that offer free access. Whether they are baked into an existing conference you are attending or a webinar with a company sponsor, there is usually reputable training with experienced practitioners available. As long as the material and content is relevant to the PMP, you can claim PDUs.
PMI Publication Quizzes
Delivered through email or through the Postal Service, the PMI publishes articles and whitepapers on topics relevant to the profession, each with their own accompanying quiz. Designed to test your knowledge or comprehension of the topic, a PMP holder that passes one of the quizzes can earn between 0.5 and 2.5 PDUs depending on the length of the article.
Community Activities
Although traditional community activities, like PMI chapter meetings, can only provide you with several PDUs each recertification cycle, these hours do add up. Plus, they are a great way to network to find new job opportunities and training avenues. However, other organizations, such as the PM Podcast, have stepped in to offer holders even more chances to earn hours with a free podcast that includes interviews with practitioners and experts.
Sources