PMP
Certifications compared: PMI's PMP versus CompTIA's Project+
When browsing through job opportunities, you might notice that several positions require project-related skills. The project management-oriented labor force, as reported in PMI's 2021 Talent Gap: Ten-Year Employment Trends, Costs and Global Implications, was expected to grow to nearly 102 million individuals by 2030. It's easy to imagine a continual gap between the demand for project management skills and the availability of talent for project management-oriented employment (PMOE).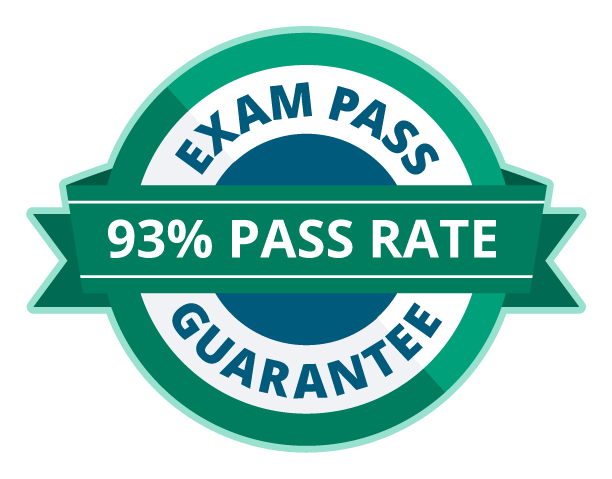 Earn your PMP, guaranteed!

Enroll in a PMP Boot Camp and earn one of the industry's most respected certifications — guaranteed.
PMI's research also reports on which sectors are forecasted to have the greatest increase in PMOE occupation; based on an analysis of U.S. Bureau of Labor Statistics data, researchers indicated that software development (software developers, software QA analysts, testers) is the top growing occupation with a projected increase of 14% between 2019 and 2030. 
This increase is thanks to the demand for the development of mobile applications, IT security and the growing importance of healthcare technology. Increases were also forecasted for computer systems analysts (1%) and computer and information systems managers (4%).
Why should I get certified for project management?
The ability to manage a team's work to ensure the timely completion of IT projects on a budget is a plus for employers. As more organizations use IT project-based methods to get work done, the demand for professionals with the right knowledge, abilities and interpersonal skills to effectively lead and direct tasks continues to grow. Companies are always looking for qualified candidates and are considering upskilling existing staff through proper training and certification programs.
There are many paths to becoming a project management professional: the Project Management Professional (PMP) certification administered by PMI and the CompTIA Project+ credential, for example, can prove to employers that you have the qualifications to plan, implement and manage projects of any size. These certificate programs can lead to a financially rewarding career and increase your chances of being hired.
PMP vs. Project+: How much experience do you need?
Both credentials certify that you have the technical know-how to fulfill a project management role, but they are not equal. The main difference is that they cater to the needs of professionals at different stages of their careers. The CompTIA Project+ is an entry-level credential with some relevant experience required (6–12 months of hands-on experience managing projects in an IT environment). In contrast, PMI's PMP is a mid-level to advanced credential for experienced project management professionals. Let's now focus on the features of each certification.
PMI's Project Management Professional (PMP)® is internationally recognized
The PMP certification is a long-established, internationally-recognized credential that is in high demand all over the world. By passing the PMP, you'll be highly regarded by the entire business community, both IT and non-IT. In other words, you'll have a qualification that spans many different industries and jobs.
This popular certification proves project leadership experience and expertise; the credential best suits current project managers looking to level up their careers. It is for more advanced project management professionals who oversee large projects using different approaches, including predictive (waterfall), agile and hybrid.
The PMP exam focuses on three domains you need to master:
People

(42%) – emphasizes the soft skills you need to effectively lead a project team

Process

(50%) – reinforces the technical aspects of successfully managing projects

Business environment

(8%) – highlights the connection between projects and organizational strategy
Prerequisites: This credential requires extensive experience:
A four-year degree

36 months leading projects

35 hours of project management education/training or CAPM

®

Certification
— OR —
A high school diploma or an associate's degree (or global equivalent)

60 months leading projects

35 hours of project management education/training or CAPM

®

Certification
Format: The exam consists of 180 questions in 230 minutes. Questions combine multiple-choice, multiple responses, matching, hot area and limited fill-in-the-blank. Candidates can take the PMP® certification exam either at a test center, at home, or in their office (remotely with a live proctor) whenever it fits their schedule.
Cost: PMI member price is $405; non-member price is $555. 
Renewal: Must earn 60 PDUs (professional development units) per three-year cycle to maintain certification. A renewal fee of $60 if you are a member of PMI or $150 if you are not a member is required.
CompTIA's Project+: Perfect fit for IT project managers
This is a vendor-neutral credential that employers widely recognize and can suit the career of an IT project manager that oversees smaller, less complex projects in addition to other job duties or responsibilities. The certification covers the knowledge and skills professionals need to manage the project life cycle, communicate appropriately with all stakeholders, manage resources and maintain project documentation.
By passing Project+, you'll be set for numerous roles in the information technology sector where a project manager is needed. The credential also benefits those in cybersecurity project management of an IT infrastructure where cyber adversaries can exploit the project's vulnerabilities.
The new Project+ exam PK0-005 will launch on Nov. 8, 2022, and focuses on four domains:
Project Management Concepts (33%) – relates to basic concepts, methodologies and frameworks relevant to IT project management

Project Life Cycle Phases (30%) – addresses the phases of a project

Tools and Documentation (19%) – concerns the documents and various project management productivity tools

Basics of IT and Governance (18%) – explores governance factors related to project management activities
Prerequisites: Equivalent to at least 6–12 months of hands-on experience managing projects in an IT environment.
Format: The test includes a maximum of 90 multiple-choice (single and multiple-response) and performance-based questions to be answered in 90 minutes. The passing score for the exam is 710 on a scale of 100-900. You can schedule the exam session at a Pearson VUE testing center, the authorized provider of CompTIA exams. There is also an online testing option powered by Pearson OnVUE, a remote exam proctoring service.
Cost: The PK0-005 exam is only available in English and costs $358.
Renewal: The CompTIA Project+ certification does not need to be renewed and is good for life.
PMP and Project+ will help your career flourish
Both certifications can be essential for IT professionals interested in managing projects. Project+ (based on the PMI principles of project management) can be a stepping stone to getting the PMP later in your career.
Having a credential can not only open the doors to many great positions, as employers are looking for qualified candidates, but it can also be a gateway to interesting remuneration. The Certification Magazine 2022 Salary Survey reports that the average base salary of a PMP-certified professional is $139,550 in the U.S. and $122,350 worldwide, while that of a Project+ certified professional is $103,790 in the U.S. and $100,760 worldwide.
What's the best way to prepare for the PMP or Project+ exam?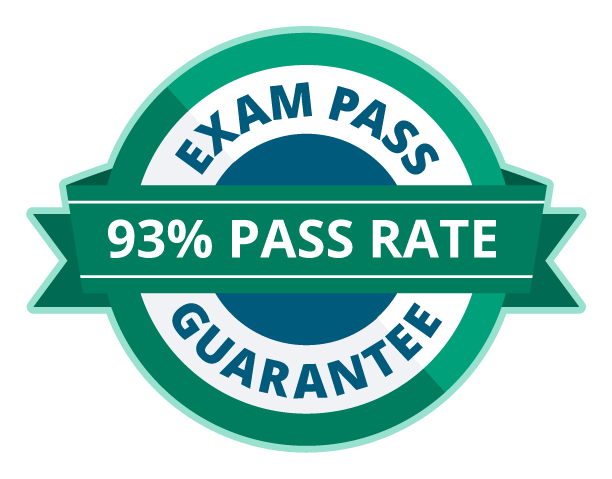 Earn your PMP, guaranteed!

Enroll in a PMP Boot Camp and earn one of the industry's most respected certifications — guaranteed.
Both self-paced, online courses and in-person and virtual boot camps are available to prepare you for the PMP. 
Self-paced, online PMP courses cost less than live boot camps and let you study at your pace and schedule. This might be your best choice if you're self-motivated and have time. 
Alternatively, boot camps from an authorized training partner come with a higher price tag and offer quick results. For example, Infosec's PMP Boot Camp is available in-person and live, virtually. The PMP Boot Camp allows you to take the exam on the fifth day of your training and comes with an Exam Pass Guarantee. 
As for the CompTIA certification, Study Guides for Project+ PK0-005 (available in their store) cover all exam objectives, while its CertMaster Practice is an adaptive online companion tool that assesses your knowledge and exam readiness.
Sources: