PMP
Average Project Manager Salary in 2021
A project management certification can be crucial to prove know-how and skills. It helps the project management professional gain mastery of important aspects of the job. It helps prospective employers validate proof of expertise and the candidate's ability to keep knowledge and skills up to date.
With a widening gap between employers' need for skilled project managers (PMs) to fill roles and available specialists, many organizations actively recruit candidates holding project management-related certifications. A credential like PMI's Project Management Professional (PMP) is one valuable option that can open up doors for rewarding career opportunities and higher-paying jobs.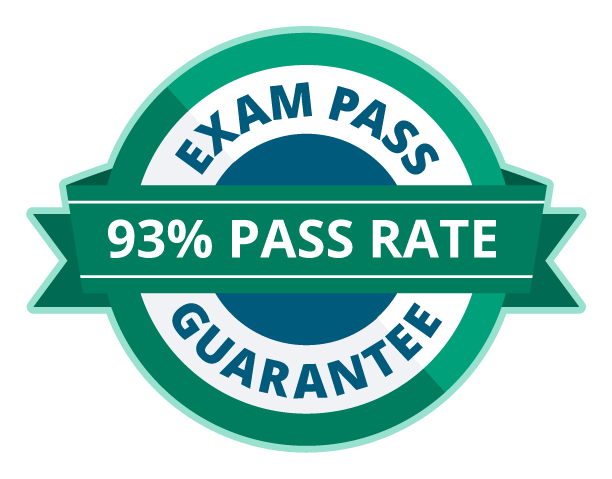 Earn your PMP, guaranteed!

Enroll in a PMP Boot Camp and earn one of the industry's most respected certifications — guaranteed.
What does a project manager do?
A project manager helps move a project from start to finish by ensuring the coordination of various teams and the timely, within-budget, successful completion of tasks within business objectives. It is a position that can be found in companies of any size and industry, from construction to IT. In the IT field, for example, PMs can be found in software engineering and IT support.
The project manager's job can vary according to the position and type of company, but the approach is always very similar. In fact, PMs are expected to become familiar with the business mission, requirements and objectives. Then, they need to understand in-depth the infrastructure and resources (in terms of systems and personnel) that are available. They speak with stakeholders to gather information about project expectations, and they communicate to technical professionals the requirements and business needs — ensuring a perfect (or as perfect as possible) match.
As the project unfolds, PMs decide on deadlines and deliveries, manage expectations and ensure the project moves along by ironing out any logistical, technical or personnel-related issues.
Prerequisites: How do I get into the PM field?
PMs responsibilities include ensuring deliverables fall within the applicable scope, time and budget. Sound theoretical knowledge is necessary for this position, but also resourcefulness, leadership and communication experience.
So, what does it take to be a project manager? Obviously, it's important to have strong communication, leadership, team management, organizational and problem-solving skills. A project manager must also be effective at motivating their team members, making good decisions and conveying information regarding deliverables.
When it comes to education and experience, "project managers often hold a bachelor's degree in management, business or a related field, as well as professional certification," according to Study.com.
One of the best ways to differentiate yourself from other project managers is to become certified by the Project Management Institute (PMI). Having the PMP certification on your resume lets employers know you are a trained professional in your field with the will to keep your knowledge and skills updated and relevant.
The versatility of the PMP certification (a global, industry and methodology-neutral project management certificate) makes it the most sought-after qualification. It provides evidence to potential employers of a candidate's abilities to run projects and facilitate workflows. There are other project management certification options, but the PMP is the most widely known.
Project managers salaries
As PMI.org states, "organizations are realizing they need project talent — and they're willing to pay for it […] And the demand isn't likely to diminish any time soon, especially given the massive disruption across the business landscape."
"With an expected increase in jobs, competitive salaries and the chance to make a difference, the future is bright for project professionals," according to PMI's report on Job Growth and Talent Gap. PMI's research indicates that project management-oriented careers in seven sectors are expected to grow by 33%, or nearly 22 million jobs, through 2027. Employers will need 88 million people for project management jobs in the next seven years, which is excellent news for job seekers and indicative of a very competitive landscape.
PMI's biennial report, Earning Power: Project Management Salary Survey — Eleventh Edition, features self-reported salary information from more than 32,000 project management practitioners and provides meaningful compensation data for 42 countries.
Here's the 2020 annual salary by years worked in project management, according to the report.
Reporting of compensation data
25th percentile
75th percentile
Mean
Less than 3 years
$65,000
$103,00
$87,459
3-5 years
$75,000
$110,000
$94,816
5-10 years
$85,606
$125,000
$107,668
10-15 years
$100,000
$140,000
$122,461
15-20 years
$107,705
$150,000
$131,102
20 years or more
$112,500
$160,000
$138,128
Experience unlocks higher earning potential for project managers. However, earning a certification can give a noticeable increase too. PMP-certified project managers earn 22% higher salaries than their average peers, according to the report.
Certification status
Median salary
Project Management Professional (PMP)
$111,000
PMP with less than one year of experience
$95,000
PMP between 1 to 5 years of experience
$104,000
PMP with 5 to 10 years of experience
$120,000
PMP with 10 to 20 years of experience
$124,000
PMP with over 20 years of experience
$133,000
Where does work pay the most? The chart below shows the percentage above average pay for project managers in top-paying cities in 2021, based on data from Payscale.
Type of project manager
Top-paying cities and % above average pay
Project manager, general/unspecified
Jersey City, NJ – +23%

Arlington, VA – +19%

San Jose, CA – +37%
Project manager, information technology
Jersey City, NJ – +43%

Reston, VA – +24%

San Jose, CA – +23%
Project manager, construction
Honolulu, HI – +37%

New York, NY– +29%

San Jose, CA – +41%
The following states have the highest employment level for project management specialists, according to data from the U.S. Bureau of Labor Statistics.
State
Employment 
Employment
per thousand jobs
Annual mean wage 
California
227,470
13.84
$ 88,310
Texas
130,870
10.81
$ 85,870
Florida
95,330
11.29
$ 73,430
New York
61,250
7.05
$ 97,340
Georgia
56,450
13.10
$ 76,600
The following states with the highest concentration of jobs and location quotients (ratio of the area concentration of occupational employment to the national average concentration) in Project Management Specialists are as follows:
State
Employment
Employment
per thousand jobs
Annual mean wage
District of Columbia
40,120
58.38
$ 105,730
Colorado
53,490
20.75
$ 90,060
Washington
48,730
15.25
$ 88,430
Maryland
37,030
14.67
$ 99,170
New Jersey
53,000
14.01
$ 88,920
As a project manager, you might discover other careers you haven't thought of before. Below are the five biggest industries for PMs in the U.S. with salary info, based on PMI's salary report data.
Industry
Percent of
project managers employed 
Average annual salary
InformationTechnology
18%
$122,245
Government
12%
$116,664
Healthcare
9%
$111,248
Financial services
7%
$118,358
Consulting
7%
$134,149
Whatever industry or sector you plan to go into as a PM, just be mindful that some career paths require specific types of knowledge, skills, tools, techniques and approaches to meet the needs of a project. 
The impact of the COVID-19 pandemic has accelerated existing and future work trends for certified project managers. Many employers are now seeking qualified professionals to fill positions with salaries between $88,000 – $115,000, wrote the Certification Academy in a post on PMP Certification Salary Impact 2021.
Let's look at some additional wage and employment trends. For job seekers, the O*NET database has this occupational data for Project Management Specialists.
Workers on average earn

$77,420

.

10% of workers earn

$42,180 or less

.

10% of workers earn

$135,220 or more

.
Median wages (2020)
$37.22 hourly, $77,420 annual
Projected growth (2019-2029)
Faster than average (5% to 7%)
Projected job openings (2019-2029)  
128,000
The O*NET database also provides occupational data for Information Technology Project Managers.
Workers on average earn

$92,870

.

10% of workers earn

$45,760 or less

.

10% of workers earn

$152,730 or more

.
Median wages (2020)
$44.65 hourly, $92,870 annual
Projected growth (2019-2029)
Faster than average (5% to 7%)
Projected job openings (2019-2029)
32,300
According to BLS, "Industry sources also suggest that most project managers receive bonuses in addition to their salary, especially at the end of a successful project."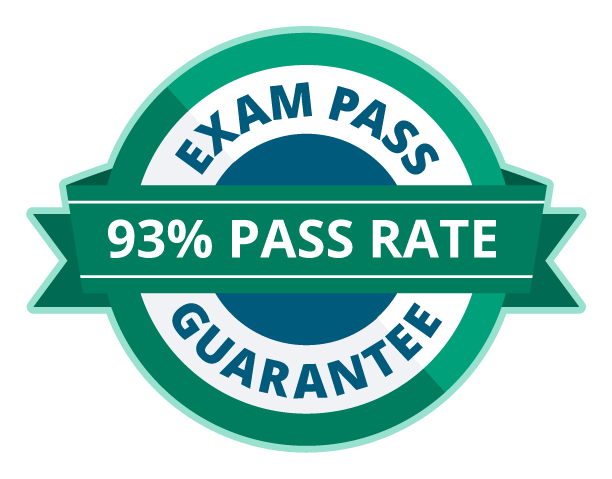 Earn your PMP, guaranteed!

Enroll in a PMP Boot Camp and earn one of the industry's most respected certifications — guaranteed.
Conclusion
One of the advantages of being a project manager is that it is a skill set not confined to any industry or business type. This is good news for those in the profession. You have seen how industry credentials can open career doors and qualify you for more advanced jobs. 
The salary potential for certified candidates makes the time and effort needed to earn and maintain the PMP certification worth the effort for many individuals.
Sources