Other
VCP 6.5 Certification & Exam
The VMware Certified Professional 6.5, or VCP 6.5, is a data center virtualization certification offered by VMware. To earn this certification, candidates must satisfy a general certification path laid out by VMware. This path includes passing the VCP 6.5 — Data Center Virtualization exam.
This article will detail both the VCP 6.5 certification and exam. By the end of this article, you will know what steps to take to earn the certification and will have a general overview of the Data Center Virtualization exam.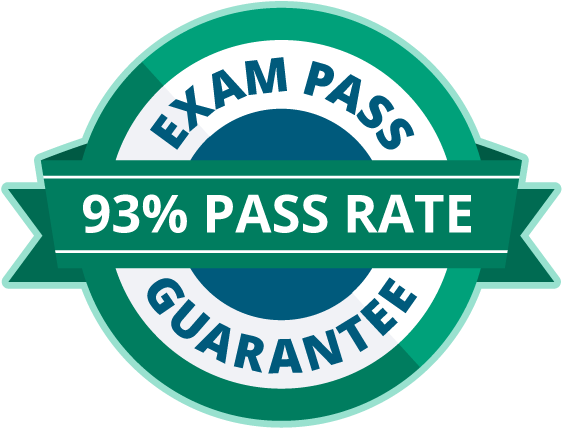 Get certified with an Exam Pass Guarantee
Looking to get certified? Many of our boot camps are backed by an Exam Pass Guarantee, ensuring you leave with the certification you want.
What Does VCP 6.5 Certify to Employers?
The VCP 6.5 certification lets employers know that the certification holder knows how to implement, configure, manage and troubleshoot vSphere V6.5 infrastructures with a best practices-centered approach. This approach provides a flexible, powerful and secure business agility foundation that allows for accelerated transformation to cloud computing.
Candidates can pursue this intermediate-level certification without attaining any previous VCP certifications. They can also recertify to VCP 6.5 from an older VCP certification.
How Do I Earn My VCP 6.5 Certification If I Have Not Previously Earned a VCP Certification?
This is a good question to ask, as this is the situation that most VCP certification candidates will probably find themselves in. VMware has set out a path for those who are pursuing VCP 6.5 as their first certification. This is a general path to certification: Steps do not have to be performed in a certain order, but some steps must be completed before you qualify for the VCP 6.5 certification exam.
Step 1 — Gain Experience
Candidates will need to gain six months of experience working directly with vSphere 6.5. To earn this intermediate-level certification, candidates will need a short list of some other skills to ensure understanding and competency. These skills include experience with VMware Workstation, virtualization concepts, familiarity with both Windows Server 2012 and Windows Server 2016 and IP networking.
Step 2 — Attend a VMware vSphere Training Course
VMware requires candidates to attend one of a list of required vSphere training courses. Courses include Install/Configure/Manage V6.5, Optimize and Scale v6.5, Skills Required for Public Sector Customers v6.5 and more. For a complete list of required vSphere training courses, click here and choose "Attend one of the required training courses."
Step 3 — Pass the Foundations Exam
Candidates need to pass a vSphere 6.5 Foundations exam. The exam demonstrates that a passing candidate has the fundamental skills necessary to comprehend and begin deployment of a VMware vSphere 6.5 environment. This exam takes 105 minutes and consists of 70 questions, and candidates need a score of 300 to pass. This exam has a separate exam fee from the professional VCP 6.5 certification examination; candidates will need to schedule the exams separately. Further information can be found here.
Step 4 — Pass the VCP 6.5 Data Center Virtualization Exam
The last step (depending on the order you have completed them) is to pass the VCP Data Center Virtualization Certification Exam. The exam consists of 70 questions and runs for 105 minutes. Candidates must earn a score of 300 to pass the exam.
In terms of training, VMware has recommended a list of training courses and offers a free exam prep webcast, a practice exam and a list of additional exam preparation resources. This can all be found here.
I Have Already Earned Another VCP Certification. How Can I Earn the VCP 6.5 Data Center Virtualization?
This is a common question and thankfully, certification holders of other VCP certifications have a viable path ahead of them. Candidates can perform what is called a "crossover," where the candidate simply earns a VCP certification in a different solution track.
To perform a crossover, the candidate will need to satisfy the experience requirements (usually they just need to gain six months of vSphere experience if they haven't already), take both a required training course and foundations exam and then pay the certification examination fee and pass the exam.
My VCP v6.5 Certification Is About to Expire. How Do I Update My Certification?
VCP v6.5 certification holders can update by passing the latest VCP v6.5 certification exam. Further information about updating your VCP v6.5 exam can be found here.
VCP v6.5 Professional Certification Exam
The most daunting part of the VCP v6.5 certification process is passing the Professional Certification Exam. Below is a good representation of what you can expect will be covered on the exam. The exam is composed of 10 sections of material, with each section containing several objectives.
Section 1 — Configuration and Administration of vSphere 6.5 Security
Configuration and Administration of Role-Based Access Control

Secure ESXi & vMotion

Enable and Configure Identity Sources and SSO

Virtual Machines (Secure vSphere)
Section 2 — vSphere 6.5 Networking Configuration and Administration
Configure Features/Policies and Verify vSphere Networking

Network I/O Control Configuration
Section 3 — Administer and Configure vSphere 6.5 Storage
Management of vSphere Integration with Physical Storage

Software-Defined Storage Configuration

vSphere Storage Failover and Multipathing Configuration

Performing NFS and VMFS Configurations and Upgrades

Configuration and Set up of Storage I/O Control
Section 4 — Upgrading a vSphere Deployment to v6.5
Perform Upgrades of ESXi Host and Virtual Machine

Perform vCenter Windows Server Upgrades

vCenter Server Migration to VCSA
Section 5 — Administration and Management of vSphere 6.5 Resources
Configure Multilevel Resource Pools

Configure DRS Clusters (vSphere and Storage)
Section 6 — Back Up and Recovery of a vSphere Deployment
vCenter Appliance Back Up and Restore — Configure and Administer

vCenter Data Protection — Configure and Administer

vSphere Replication — Configure
Section 7 — vSphere Deployment Troubleshooting
vCenter Server and ESXi Hosts Troubleshooting

vSphere Networking and Storage Troubleshooting

vSphere Upgrades and Migrations Troubleshooting

Virtual Machines Troubleshooting

Troubleshooting DRS and HA Configurations and Fault Tolerance
Section 8 — Customize and Deploy ESXi Hosts
Configure Auto Deploy

Create and Deploy ESXi Host Profiles
Section 9 — vSphere and vCenter Availability Solutions Configuration and Administration
vSphere HA Cluster Features Configuration

vCenter Server Appliance HA Configuration
Section 10 — Manage and Administer vSphere Virtual Machines
Create and Manage Virtual Machines (vSphere)

Create and Manage Content Library

Consolidation of Physical Workloads with VMware vCenter Converter
Conclusion
The VCP 6.5 data center virtualization certification is a great way to expand your horizon in vSphere 6.5 infrastructure. To earn this certification for the first time, you will need to satisfy several steps, including earning a passing score on the VCP 6.5 certification professional exam. Use the article above as a basic preparation outline (peppered with your own notes and insights, of course) and you will be a strong position to pass the exam and earn the sought-after VCP 6.5 Data Center Virtualization certification.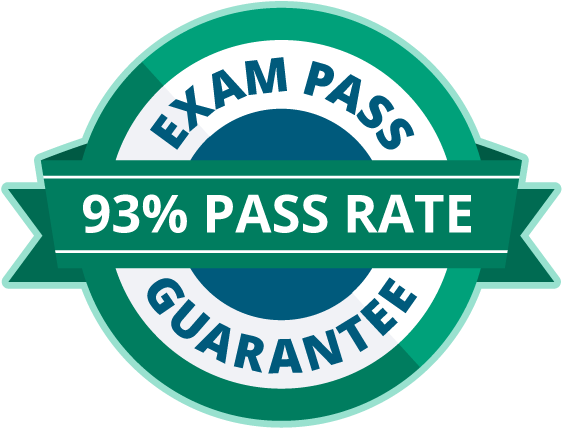 Get certified with our Exam Pass Guarantee
Many of our boot camps come with an Exam Pass Guarantee: if you fail on your first attempt, we'll invite you to re-sit the course for free and cover the cost of your second exam.
Sources