Other
Everything you need to know about CIPT certification
Data privacy is certainly a hot topic in cybersecurity. While many technology professionals work hard on the security of data; sometimes privacy falls short. A renewed commitment to data privacy signals an opportunity for technology professionals with data privacy experience. Organizations, as well, should consider how their data privacy experts will stay up-to-date on new threats. Regulators continue to crack down on privacy non-compliance, and as has been shown, in the biggest companies have weaknesses on this subject.
Earning a certification is an ideal way for data privacy workers to stay competitive, while it's also a good investment by employers. In the world of data privacy certification, the Certified Information Privacy Technologist (CIPT) certification is the preeminent designation. It identifies technology experts that know how to build privacy architecture from its foundation. For individuals, the drive to become CIPT certified enables you to find more opportunities. For employers, hiring those with the certification or getting current staff certified is a huge benefit, ensuring your tech team has the training and skill set.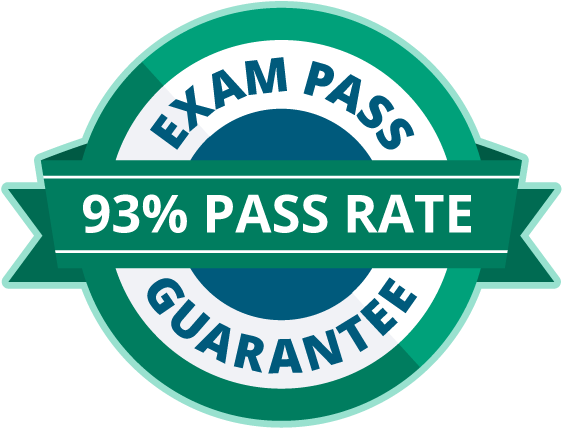 Get certified with an Exam Pass Guarantee

Looking to get certified? Many of our boot camps are backed by an Exam Pass Guarantee, ensuring you leave with the certification you want.
What is CIPT certification?
CIPT is a unique designation, the only one of its kind, according to its creator the International Association of Privacy Professionals (IAPP). IAPP introduced it in 2014, in response to the growing demand for secure data privacy protection. These security protocols are needed throughout all stages and lifecycles. Thus, the need for authoritative and certified practitioners is growing. With every certification comes the feeling of confidence in an individual's abilities. The CIPT certification does just that.
When pursuing a CIPT certification, tech pros will face a challenging curriculum but also one that makes them ready for the real world. In most situations, it's about having a firm grasp of the principles then looking at how they can be used to solve problems. The topics the certification covers include:
How privacy impacts IT
Consumer privacy responsibilities, regulations, and best practices
Inserting privacy into the beginning of each project to control costs and enhance the accuracy
Establishing a set of privacy practices for all data transmitted
Understanding data privacy's relation to the Internet of Things (IoT)
Privacy and data classification in emerging markets
Privacy issue communication and collaboration
Who benefits from CIPT certification
CIPT certification is ideal for those tech pros that want to accelerate their data privacy career. When looking at the role that a CIPT certified professional would play, it's most relevant to those that develop, engineer, and audit IT services, applications, and devices. A CIPT certification may help you earn a new job or get a promotion. It's a designation that sets you apart. Companies benefit greatly as well, by having talent that is well trained in the latest data privacy protocols.
CIPT prerequisites
There are no firm requirements for CIPT certification. Recommendations for previous experience include advanced knowledge of networking and at least some experience with privacy. You should go into the certification process understanding you need to be able to manage and develop privacy requirements and controls. It's really open to many different technology areas because privacy is an element in every occasion. Those in IT, information security, software engineering, or privacy by design would benefit from this certification.
CIPT vs. other privacy certifications
There are several other privacy certifications within the field but as expressed earlier, it really has no comparable certifications. The Certified Information Privacy Professional (CIPP) has five concentrations and offers practitioners the ability to better apply compliance and risk mitigation strategies. The Certified Information Privacy Manager (CIPM) is for leaders in privacy program administration. This certification focuses on how to implement privacy in day-to-day operations and know how to correctly develop a team to execute it. Compared to its other related certifications, the CIPT is for the technology worker who is hands-on in privacy security.
Preparing for the CIPT
To achieve your certification, you will need to pass an 85-question multiple choice exam, with two and a half hours allotted to finish. The exam takes place at the testing center online, and you may schedule it up to 90 days in advance. A passing grade depends on how many questions answered correctly. Scores for all tests have differences, but they are converted to a scale of 100 to 500, with a score of 300 as the minimum passing. After you take the exam, it could take up to six weeks to process.
Before this step, professionals will need to prepare thoroughly. Certification tests are challenging, and many first-timers have gotten tripped up. Experts recommend training and study for at least 30 hours before the exam. The exam blueprint created by IAPP highlights seven areas of concentration:
Understanding the need for privacy in the IT environment
Core privacy concepts
Privacy considerations in the information lifecycle
Privacy in systems and applications
Privacy techniques
Online privacy issues
Technologies with privacy considerations
Most professionals participate in a reputable training course. These courses are based on the Body of Knowledge needed to pass the exam. Trainers are aware of the areas covered in the exam and teach to those but are not privy to the actual questions. When determining what course to take, professionals should seek out a class that's well reviewed, flexible, and comprehensive.
Be sure to explore all the reviews and testimonials. Also, look at their exam pass rate, which offers great insight on how transferrable the training is to the actual exam.
As most professionals already have a full plate, flexibility is key. That means you need an option that you can access online. Find something that fits your schedule, whether that's online or in-person.
To assess whether the training is comprehensive, check out your textbook. Review it from the beginning, seeing what you know and the where gaps are. It's unlikely you'll be an expert on everything—that's what training is meant to do.
During the training course, attendees should expect real-world scenarios as well as practice exams. It's vital to learn how to apply principles before taking a sample test.
After the exam
Upon passing the exam, professionals are deemed certified and will have a global credential. To maintain it, there are continuing privacy education (CPE) requirements. The holder of the designation must complete 20 CPEs every two years. CPE credits are available from IAPP for participating in certain things like webinars or trade shows. There is also a long list of approved CPE providers.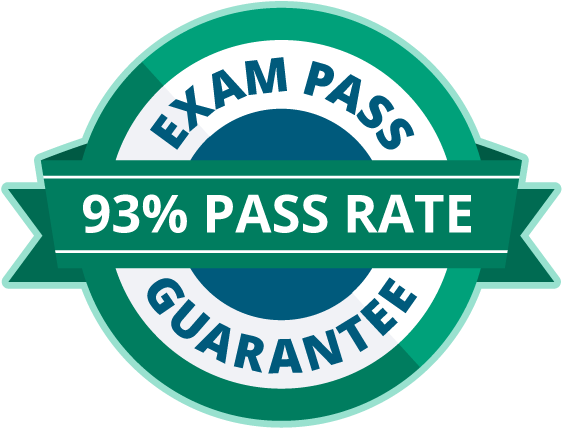 Get certified with our Exam Pass Guarantee

Many of our boot camps come with an Exam Pass Guarantee: if you fail on your first attempt, we'll invite you to re-sit the course for free and cover the cost of your second exam.
CIPT certification is for you
After reviewing the many factors of CIPT certification, now you know what it's all about and for whom it's best suited. If you are ready to propel your data privacy career, then CIPT is the certification for you.
Want more information about CIPT Certification? Check out these articles: