Other
CompTIA IT Fundamentals+ Certification: An Overview
What are organizational leaders going to do about today's IT skills gap and to help keep their non-technical employees current with the rapid pace at which the tech sector is evolving? The answer could be upskilling the workforce with a certification like CompTIA's IT Fundamentals+. This credential is quickly gaining an important role as basic stepping stone for a variety of students and professionals.
IT Fundamentals+ is great at providing a broader understanding of the entire IT field so that a professional can decide not only whether a career in IT is the right choice, but also which area of this wide field is the most interesting for his or her future. In addition to creating a path for entry-level roles, it is also a great way for non-technical professionals and end users to acquire more advanced IT skills to enhance their career and increase their productivity and marketability in business environments that more and more require IT literacy. The certification can also help shape curricula for younger students by providing a framework of basic topics that anyone should be aware of nowadays in this field. It is also, of course, a good preparation for other professional-level certifications.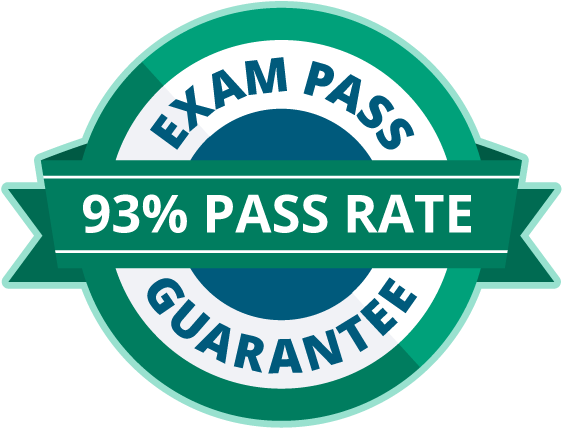 Get certified with an Exam Pass Guarantee

Looking to get certified? Many of our boot camps are backed by an Exam Pass Guarantee, ensuring you leave with the certification you want.
IT Fundamentals+ is offered by CompTIA (The Computing Technology Industry Association), a provider of vendor-neutral skills certifications for the global information technology industry that has built a good reputation for skill development. IT Fundamentals+ fits in the group of certifications dedicated to core knowledge, just like A+, Network+ and Security+. However, it concentrates on demonstrating the professional's "readiness for the digital workplace, covering networking and cybersecurity essentials to hardware and software basics," as CompTIA says. The company also notes that if technology spending outside of IT was 20 percent of total technology spending at the beginning of the millennium, as it was according to Gartner Inc.'s figures, it is expected to grow to almost 90 percent by the end of the decade.
It is clear, then, how essential it is that the entire workforce has the skills and knowledge to take full advantage of having a certification, like IT Fundamentals+, to get the most out of new technologies.
Why the IT Fundamentals+ Certification?
As CompTIA notes: "If you want a career in IT and you are new to the profession, then IT Fundamentals is the best place to start." Today, many people have found value in the CompTIA IT Fundamentals certification.
With this new version comes the addition of the "+" with the intent to further distinguish credential holders within the marketplace. The certification covers topics that are essential for advanced end users or entry-level IT professionals, including features and functions of common operating systems, establishing network connectivity, security awareness and best practices for Web browsing.
The certification helps answer an important question for entry-level professionals: "Would I enjoy a career in IT?" CompTIA's IT Fundamentals+ certification, in fact, provides a broad understanding of the IT profession at an introductory, foundational level. As the certification requires no previous job or educational experience, it could be the right choice for those who are just starting in the IT field or unsure about which direction to pursue in such a career. This credential, notably, helps enhance basic technical knowledge and skills without diving too deeply in specialized niches within the information technology realm.
Though the CompTIA IT Fundamentals+ Certification is not accredited under ANSI/ISO/IEC 17024, obtaining the credential is nevertheless a definite advantage in gaining a better understanding of IT operations and processes. It can help many launch or improve their careers in the IT sector.
Getting CompTIA IT Fundamentals+ Certified
CompTIA IT Fundamentals+ is an entry-level certification that tests a student's knowledge of PC components and functions, as well as their competency in basic related technology in six domains.
Exam Basics
One multiple-choice exam (the current version is FC0-U61, available since September 4, 2018; the English version of the older test, FC0-U51, will be available until July 15, 2019)
75 multiple-choice questions
60-minute duration
650 pass score (out of 900)
Available in English (Many more languages are available for the FC0-U51 prior exam version)
Costs $119 USD
The new CompTIA IT Fundamentals+ (ITF+) exam (FCO-U-61) covers five foundational aspects of technology: Infrastructure, Applications and Software, Software Development, Database Fundamentals and Security.
            New Exam Code (FCO-U61) ⇔ Old Exam Code (FCO-U51)
The new exam breaks away from the general topics of the older version to focus on the knowledge and skills required to identify and explain basics concepts in IT, infrastructure, software development and database use. CompTIA states that "this exam will assess the candidate's knowledge in the areas of troubleshooting theory and preventive maintenance of devices."
In addition, candidates will demonstrate their knowledge of:
Installing software
Establishing basic network connectivity
Identifying/preventing basic security risks
Below are the technical areas covered in the certification.
(Click to enlarge)
Note: See the CompTIA IT Fundamentals+ Certification Exam Objectives or CompTIA IT Fundamentals+ (ITF+) Certification Guide for specifics.
Testing is provided by CompTIA global testing partner, Pearson VUE. Students can buy a voucher from the CompTIA store. Bundles are available that allow testers to purchase a voucher for retake. Vouchers are valid for 12 months and testers need to register with Pearson VUE and take the exam prior to the expiration date.
What Is the Best Way to Train for the IT Fundamentals+ Exam?
The CertMaster Practice for IT Fundamentals is a knowledge assessment and certification training companion tool which helps students gain knowledge and prepare for the CompTIA exam. It's a great place to start, as the tool helps reinforce and test what the professional already knows and allows the closing of knowledge gaps.
There are also, of course, official guides for the certification, including the Official CompTIA IT Fundamentals+ Study Guide, which is available now in the CompTIA Store. If a professional believes he or she is already ready to take the test and wants to know what to expect, then it is best to get access to the set of practice test questions for CompTIA IT Fundamentals+ that cover multiple topics and will give a good idea what kind of subjects will be covered. Study guide and practice tests are available as part of a bundle that includes also the exam voucher. It is also important to use the exam objectives to make sure all test areas have been covered during preparation.
Alternatively, there are many CompTIA partners that offer the IT Fundamentals instructor-led training course, but not the new exam ITF+ objectives, as of yet.
Although, InfoSec Institute does not have a specific IT Fundamentals course, it does offer a number of CompTIA certification courses and bootcamps to ensure professionals the best preparation for any certifications.
What About CPEs or CEUs to Maintain My IT Fundamentals+ Cert?
The IT Fundamentals+ certification is considered "good for life" and does not need to be renewed, unlike other CompTIA certifications which expire after three years from the date the certification was earned. What this means is one will not need to earn a required number of Continuing Education Units (CEUs) or complete a CE Program requirement to remain certified. What's more, the credential holder does not have to retake the most current release of the exam to reactivate their certification or pay any annual CE fees.
Career Outlook and Salary Forecast for Someone IT Fundamentals+ Certified
IT jobs are not going away, but are instead evolving, as per U.S. Bureau of Labor Statistics. IT is also becoming an important part of the lives of professionals in various career fields and not just in technical fields. The CompTIA IT Fundamentals+ certification, therefore, can help pros get a better grasp of the subject matter and spring forward on the career ladder.
What's more, "Tech wages on average are 107 percent higher than the average national wage," says Tazneen Kasem, CompTIA Director, Product Management. Although IT Fundamentals is not tech-heavy like other CompTIA certifications (e.g., A+), it does cover the tools of the IT trade at a level that is ideal for professionals who are IT savvy but not advanced.
Who would benefit from ITF+? According to CompTIA:
Students considering a career in IT
Professionals working in fields that require a broad understanding of IT
Marketing, sales and operations staff in IT-based organizations
Obtaining the ITF+ credential can prove employers that such a professional will be able to manage any IT tools the company will decide to employ as well as demonstrate some of their technological skills that would be an asset for the organization to keep up-to-date and be a future-ready workplace. Or else it might just set him or her on the right course to land a job in an IT manager position with earning potential of $70,000-$90,000 a year.
Conclusion
Professionals and employers agree that completing a certification is a great way to get ahead and stand out from the crowd in the IT industry, so it's suggested that the CompTIA IT Fundamentals+ credential can be useful in some companies and employment sectors. That said, pursuing the certification can serve as a first step considering you want to enter IT using the current CompTIA certification path which works towards other certs like the A+ credential that is more advanced and suitable for experienced professionals than the ITF+, but it can also be used as a stand-alone career-enhancing option for many non-technical professionals.
For entry-level employees and young professionals, the value of CompTIA ITF+ certification in the job market can be significant. As discovered in a CompTIA case study IT Fundamentals Program Creates a More Diverse Cybersecurity Workforce finds that on the students who used vouchers to access CompTIA's IT Fundamentals training materials and certification exams, the credential did help pave the way for them to develop the necessary skills and attain the requisite knowledge to succeed.
As for the employers, the CompTIA IT Fundamentals+ Certification will help employers hire better talent in IT and computer-related fields.
Get certified with our Exam Pass Guarantee

Many of our boot camps come with an Exam Pass Guarantee: if you fail on your first attempt, we'll invite you to re-sit the course for free and cover the cost of your second exam.
Sources