Other
CompTIA Cloud+ Certification: An Overview [updated 2021]
The use of the cloud continues to grow as private citizens and businesses see the benefits of offsite storage and shared services. Many companies rely on this technology, as it allows them to scale resources and gives remotely-located employees access to applications and data via the Internet.
Today, many options are available to support the most varied needs: cloud service models (SaaS, PaaS or IaaS) and deployment types (private, public, community or hybrid) can be chosen according to the business configuration, mission and legislative requirements. The growth of this IT field also means that there is a need for skilled cloud professionals well-versed in this technology and able to create the proper infrastructures and security measures.
More and more employers are in search of cloud talents who can fill this role. In many cases, there is a shortage of specialized, knowledgeable practitioners that can help an organization migrate effectively to the cloud and mitigate the risks inherent to such a move. 
Among the options available for cloud computing pros is the Cloud+ credential, sponsored by the Computing Technology Industry Association (CompTIA).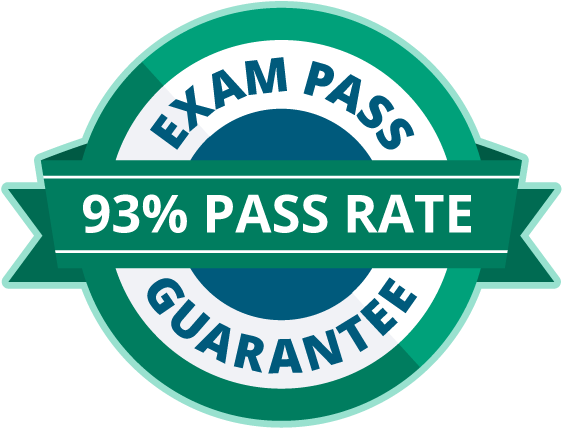 Get certified with an Exam Pass Guarantee

Looking to get certified? Many of our boot camps are backed by an Exam Pass Guarantee, ensuring you leave with the certification you want.
CompTIA Cloud+: About the certification
CompTIA Cloud+ is a mid-level career certification designed for the technical professional filling a multi-disciplinary role. A Cloud+ certified professional is normally an IT practitioner looking to advance an already-established cloud career with at least two to three years of hands-on experience with IT networking, storage or data center technology.
CompTIA Cloud+ assures the employer that the professional has the theoretical and practical technical knowledge to ensure a safe, efficient but secure cloud environment. They can anticipate many security flaws on the cloud infrastructure and mitigate them before an incident occurs by adopting a defense-in-depth strategy with robust security protocols to protect resources.
The certification is accredited by the American National Standards Institute (ANSI) as meeting the International Organization for Standardization (ISO) 17024 Standard. One of the main differences with other available certifications — e.g., Microsoft MCSA Cloud or (ISC)2 Certified Cloud Security Professional (CCSP) — is that CompTIA Cloud+ is performance and job-role-based and covers cloud technologies across all vendors and solutions. It, however, creates a solid foundation for an AWS, Google Cloud Professional or Microsoft Azure certification that will support the high availability of business systems and data.
Furthermore, "the addition of CompTIA Cloud+ to DoD 8570.01-M offers an exciting new opportunity for systems administrators and cloud engineers to certify their skills" and the knowledge needed to implement and secure virtualization. The DoD approved CompTIA Cloud+ aligns with the U.S. Government Cloud Smart initiative and is suitable for three vital workforce categories:
Information Assurance Manager Level I (IAM I)

Cybersecurity Service Provider Infrastructure Support (CSSP-IS)

CSSP Analyst (CSSP-A)
Getting Cloud+ certified
CompTIA's Cloud+ certification has been refreshed; the CV0-002 exam will retire at the end of 2021. It will be replaced by CV0-003 that launched on June 9, 2021. Compared to the previous version, the CompTIA Cloud+ Certification Exam (CV0-003) expands on security and high availability, going into more detail over the skills and abilities needed by professionals tasked to secure the cloud. The new exam comprises five domains:
Cloud deployment (23%)

: covers the action needed for a successful migration to the cloud, including analyzing system requirements and allocating cloud resources properly, making appropriate system adjustments according to the organization's needs.

Cloud security (20%)

: focuses on important aspects of cybersecurity as applied to cloud infrastructure, including access control technologies, encryption standards, tunneling protocols, proper OS configuration and virtualization.

Cloud architecture and design (13%)

: entails the foundational knowledge, skills, and abilities to analyze multiple cloud models and implement the one that best supports the business needs.

Operations and support (22%)

: this section concentrates on optimizing the cloud environment, automation, backup and recovery for high availability.

Troubleshooting (22%)

: focuses on resolving capacity, automation, connectivity and security issues.
All testers should use the exam objectives to cover all knowledge areas, get more details on what each objective entails and review what they need to focus on during their preparation. CompTIA recommends having the Network+ or Server+ certification; however, this is not a requirement. Candidates should also be familiar with hypervisor technologies and have two to three years of system administration experience.
Test takers will be challenged with 90 performance-based and multiple-choice questions to be answered in 90 minutes; the passing score is 750 (on a scale of 100-900), and the cost is $338.
To attempt the exam, either online or in-person, you will need to purchase a voucher followed by scheduling your test on the Pearson VUE website.
What is the best way to train for the Cloud+ exam?
When preparing for and before taking the exam, professionals have many options available. A good place to begin is figuring out what you know and what you need to study more. CompTIA offers training options, an Official CompTIA Cloud+ Study Guide (Exam CV0-003) and access to a set of practice test questions for CompTIA Cloud+ with Virtualization that covers multiple topics and can give a good idea of what kind of subjects will be covered. However, multiple options for training are available from reputable providers online to tailor training to your particular learning style and needs.
Below are the most common ways to build cloud skills and to prepare for the Cloud+ exam.
How can I earn CPEs or CEUs to maintain my Cloud+ certification?
Cloud+ Certification holders have many renewal options. They can attend a live webinar or conference, complete various college or training courses and apply them toward their CPE credits by submitting certificates of completion. CompTIA's Continuing Education (CE) program allows the Cloud+ credential holder to extend their certification in three-year intervals.
Once a course, conference or webinar is completed, you need to log into your certification account to submit completed activities and receive CEUs.
A specific number of CEUs is required for renewal (50), and you can only acquire a certain number of credits participating in each activity. For example, you can only earn 15 CEU in a cycle by participating in conferences. What's more, at least 50 percent of the activity content must relate to one or more exam objectives for the certification you're renewing. Fee due dates ($50 x 3-years = $150) are based on your CE renewal cycle, not the calendar year.
For more info, view this document: Learn About the CompTIA Continuing Education (CE) Program.
Is the Cloud+ certification worth the effort? Salary and job outlook
As cloud technology becomes more of a trend with widespread adoption, some companies struggle to find resources with the needed technical expertise. Cloud computing is currently among the hottest skill sets, and the job market is expected to grow. It's a good time to be in a cloud-related career.
Gartner anticipates end-use cloud growth to increase by 23% in 2021 as organizations continue to react to world events and move toward a less office-centric workforce. The demand for skilled and knowledgeable cloud administrators will also continue to increase.
Professionals certified in cloud technologies tend to have salaries significantly above the norm. The shortage of talent to fill those jobs motivates employers to offer top salaries to such candidates. IT decision-makers identified cloud computing skills as high in demand; research shows that cloud computing still poses a hiring challenge.
The cloud professionals that are currently in demand from employers include:
Cloud Developer

Cloud Security Expert

Cloud Technology Professional

Cloud Consultants
CompTIA's Cloud+ certification is suitable for any of the roles mentioned above. Not only can the credential help establish you as an expert in a tech specialty area, such as cloud architecture, incident management and mitigation, cloud infrastructure, cloud services, IT security or auditing, but it can also increase your salary.
As shown in Robert Half Technology's 2021 Salary Guide, the starting national midpoint salary for a network/cloud engineer, who focuses on network design applied in a cloud environment, is $115,250. A cloud computing analyst, who designs, tests and deploys infrastructure for an existing cloud platform, may expect a midpoint salary of $101,250. Be sure to check out the Salary Guide for other cloud-based job roles.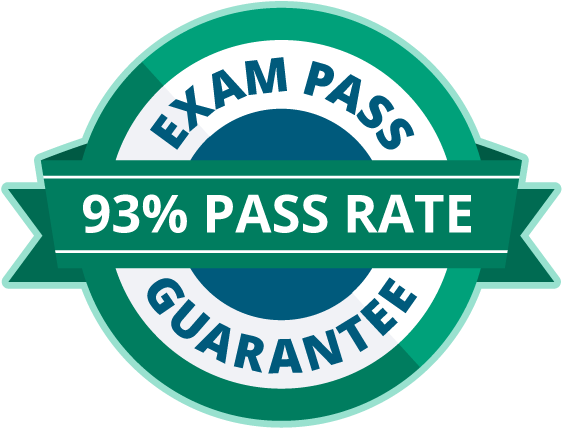 Get certified with our Exam Pass Guarantee

Many of our boot camps come with an Exam Pass Guarantee: if you fail on your first attempt, we'll invite you to re-sit the course for free and cover the cost of your second exam.
Pursuing cloud education through CompTIA
With more employers searching for the right job applicant with cloud-related skills and knowledge, CompTIA's vendor-neutral Cloud+ certification is a good choice for anyone applying for jobs across several platforms and for professionals becoming more established in the field.
As organizations adopt cloud technology at an overwhelming rate, now is a good time to obtain this highly regarded certification to jumpstart or advance a career. Becoming certified can prove your skills and knowledge in carrying out successful cloud deployments through mastering the five domains of the Cloud+ exam.
Sources