Other
CGEIT Domain 2: Strategic Management [DECOMMISSIONED ARTICLE]
NOTE: This article reflects an older version of the CGEIT Exam -- please see the current CGEIT Certification page for the most up-to-date information.
---
Strategic Management falls under the second domain of ISACA's Certified in the Governance of Enterprise IT (CGEIT) exam and constitutes 20% of the overall objectives for the exam. Strategic management ensures that IT allows and supports the accomplishment of enterprise's objectives through the alignment and integration of IT-strategic plans with the enterprise's overall strategic plans. The following sections delve into strategic management that candidates must understand to take the CGEIT exam.
What Topics are Covered in this Domain?
This domain covers six (6) task statements and eleven (11) knowledge statements. CGEIT candidates must understand these topics thoroughly to best prepare for the CGEIT exam. Each topic of this domain is listed below: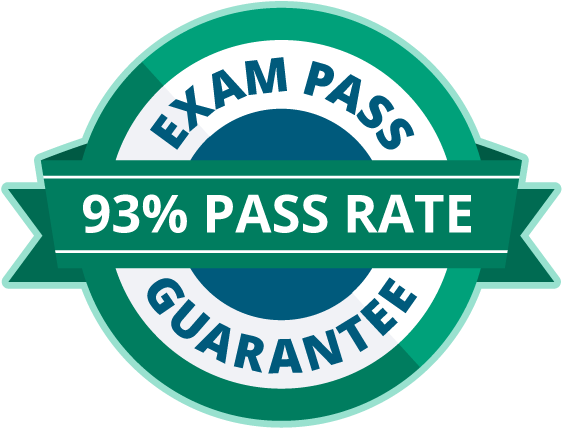 Get certified with an Exam Pass Guarantee

Looking to get certified? Many of our boot camps are backed by an Exam Pass Guarantee, ensuring you leave with the certification you want.
Task Statements
Evaluate, direct, and monitor IT strategic planning processes to ensure alignment with enterprise goals
Ensure that appropriate policies and procedures are in place to support IT and enterprise strategic alignment
Ensure that the IT strategic planning processes and related outputs are adequately documented and communicated
Ensure that enterprise architecture (EA) is integrated into the IT strategic planning process
Ensure prioritization of IT initiatives to achieve enterprise objectives
Ensure that IT objectives cascade into clear roles, responsibilities, and actions for IT personnel
Knowledge Statements
Knowledge of an enterprise's strategic plan and how it relates to IT
Knowledge of strategic planning processes and techniques
Knowledge of the impact of changes in business strategy on IT strategy
Knowledge of barriers to the achievement of strategic alignment
Knowledge of policies and procedures necessary to support IT and business strategic alignment
Knowledge of methods to document and communicate IT strategic planning processes (for example, IT dashboard/balanced scorecard, key indicators)
Knowledge of the components, principles, and frameworks of enterprise architecture (EA)
Knowledge of current and future technologies
Knowledge of prioritization processes related to IT initiatives
Knowledge of scope, objectives, and benefits of IT investment programs
Knowledge of IT roles, responsibilities, and methods to cascade business and IT objectives to IT personnel
What Do I Need to Know About Strategic Management?
As mentioned, Strategic Management is aimed at ensuring that IT allows and supports the accomplishment of business objectives by integrating an IT strategic plan with the business strategic plans and aligning the IT services with the enterprise operations to optimize the business process. The CGEIT candidate must be mindful of how and why IT strategy and business strategy are linked, what concepts are required to achieve alignment between them, and how alignment can be implemented in practice to allow IT to manage business growth and operations.
IT Strategic Planning Process: This is the process undertaken by the enterprise to develop a plan for the achievement of its overall goals. The enterprise needs to develop and implement a strategic planning process to support its vision and direction as well as to enhance the alignment with the business units it enables. The IT strategic planning process is indispensable for enterprises because it directly integrates to, or indirectly influences, every other role, measurement, and process. The CGEIT professional must be able to evaluate, direct, and monitor IT strategic planning processes to ensure the alignment with enterprise goals. Be aware, however, that the IT strategic planning process may vary among different organizations.
The following IT strategic planning process is used by the Intel Corporation. It describes their processes along with the agreed upon timeframe:
Vision and mission developed communicated—December-January
Three- to five-year business and technology outlook—April
Current state analysis—July
Annual budget and investment plan—August-September
Governance, process, and decision-making—Ongoing
Regular balanced scorecard reviews—Monthly
Enterprise Strategic Alignment: ISACA describes the state of the enterprise strategic alignment as that in which an enterprise's investment in IT is in harmony with its strategic objectives (e.g., intents, current strategy, and enterprise goals). This establishes the capabilities crucial to achieving business value. The premise of accomplishing strategic alignment is the strategic planning process— describing business strategies from which IT strategies are to be attained. IT strategy needs to be reviewed periodically to ensure necessary sync up with business targets. A good understanding of enterprise objectives is indispensable while planning these strategies.
Enterprises that successfully align their business strategy with IT strategy could enhance their business performance. Business-IT alignment was listed as the top concern of IT managers in the "2013 Trends Survey" by the Society for Information Management (Kappelman et al., 2013). Tarafdar and Qrunfleh argue that alignment at the tactical and operational level is vital to ensure that applications are successfully deployed, maintained, and used according to business needs.
Appropriate Policies and Procedures: The CGEIT candidate must understand how appropriate policies and procedures can help in supporting IT and enterprise strategic alignment.
Documentation and Communication of IT Strategic Planning Processes: Documentation and Communication are the two most critical aspects of enterprises for surviving and competing in the business industry. An IT strategy and execution plan needs to be documented so that future deviations can be monitored, tracked and optimized when required.
Timely and appropriate communication is also a key factor for successful task execution. Because of this, an approved communication matrix, frequency, and escalation mechanism need to be established across the organization.
Prioritization of IT Initiatives: IT initiatives is a technology planning stage that includes the design, specification, bidding, and coordination of advanced IT technologies to achieve enterprise objectives. As a CGEIT, you must be able to ensure prioritization of IT initiatives to achieve business objectives.
What Do I Need to Know About Enterprise Architecture?
An Enterprise Architecture (EA) is the conceptual framework that describes the structure and operations of an enterprise. EA helps in ensuring that enterprise goals, policies, and objectives are accurately and properly reflected in decision-making pertaining to building, implementing, or changing information systems. This ensures that standards for inter-process communication, information systems, data structures, data representation, and data mining will be appropriately and consistently applied across the organization.
EA Framework: An EA framework defines how to create and employ enterprise architecture. It provides practices and principles for building and employing an architectural description of the system. The architecture description is divided into domains, views, and layers. In addition, EA offers models—generally diagrams and matrices for documenting each domain. EA models help in making long-term decisions regarding new design requirements, support, and sustainability as well as making systematic design decisions on all components of the system. The following diagram shows the NIST Enterprise Architecture Model. It consists of five layers of enterprise architecture, including Business Architecture, Information Architecture, Information Systems Architecture, Data Architecture, and Delivery Systems Architecture (Hardware, Software, and Communications).
Source: Fong & Elizabeth & Alan Goldfine; Information Management Decisions: The Integration Challenge, US Department of Commerce, National Institute of Standards and Technology (NIST), NIST Special Publications 500-167, US, 1989.
The NIST EA model can help CGEIT professionals in establishing e-portals (communication infrastructure), databases (information repositories/stores), and E-commerce systems (application systems). Since an enterprise involves various complex components, the CGEIT candidates must understand their implementation steps and the interrelationship between them.
The Chief Information Officers (CIOs) in enterprises can use EA models to make decisions, manage change, improve communications, and ensure that IT resources are consistent and managed with a business planning. Once an appropriate EA framework is established, the critical areas need to be focused on a priority basis. These critical areas include:
EA compliance, waivers, and certification
IT personnel planning
Legacy systems integration
Change management
Where Should I Focus My Time Studying this Domain?
Though taking any exam is stressful, the candidates can make it easier by improving the way they study. Whether the student is a morning person or a night-owl, he/she should study with a consistent time schedule for each day rather than relying on last-minute cramming.
Studying for the CGEIT second domain (Strategic Management) efficiently and effectively will keep candidates from feeling unprepared and set them on the path to success. Doing so requires the candidates to review the CGEIT syllabus for this domain, pay attention in classes, prepare good notes, and make studying a part of their habits.
In addition, candidates should also focus on these tips:
Use diagrams and flowcharts
Practice with old CGEIT exams
Explain answers to others to reinforce one's understanding of the theory, not just the correct answers
Take regular breaks
Try to get rid of all types of distractions and sit in a quiet location
More importantly, the candidates should pay heed to the CGEIT-approved course material which is available at ISACA's Official Bookstore. In addition, candidates are encouraged to refer to this "CGEIT Resources" article in order to find the best books, test materials, and study guides to prepare for the strategic management part of the CGEIT exam.
InfoSec CGEIT Boot Camp—Your Best Bet
InfoSec Institute's CGEIT Boot Camp Training is specifically designed to prepare students for ISACA's certification on IT governance principles and practices. You can enroll in this course on your way to acquiring a professional CGEIT certification.
InfoSec has been one of the most awarded (42 industry awards) and trusted information security training vendors for over 17 years.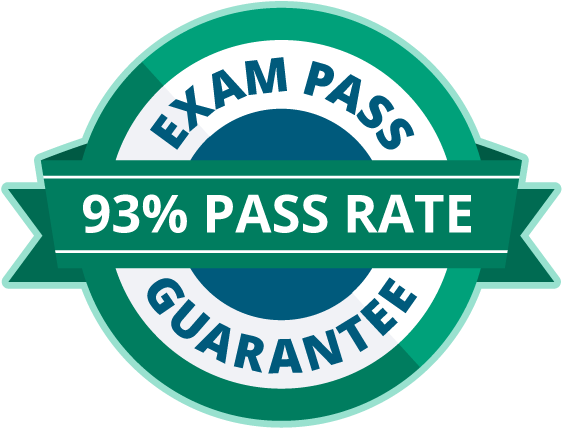 Get certified with our Exam Pass Guarantee

Many of our boot camps come with an Exam Pass Guarantee: if you fail on your first attempt, we'll invite you to re-sit the course for free and cover the cost of your second exam.
InfoSec also offers thousands of articles on a variety of security topics.