Other
Certified Wireless Security Specialist (CWSS) Salary
If looking for a good niche in the information technology sector, a professional might want to explore opportunities in the growing market for wireless-related positions and the kind of certifications and job roles in high demand right now. With the long-lasting 'wireless skills gap,' the Wi-Fi industry is in search of qualified talents, as users demand more support for mobility to expand the capabilities of networks already in place and to build on evolving mobile technologies that are having such an impact on many aspects of our daily life, from personal activities to work-related tasks. Moreover, with the increasing pressure to do more about wireless security and not enough technical talents and skills in the trade to fill employment gaps, salaries are on the rise.
As mobility efforts expand, companies will need to hire the expertise of certified wireless security specialists (CWSS) who can develop the technology needed for consumers to benefit from such products and services by addressing the security issues that could leave a number of users vulnerable to attacks on their systems connected remotely. A CWSSs can keep data secure on every network-enabled Wi-Fi device.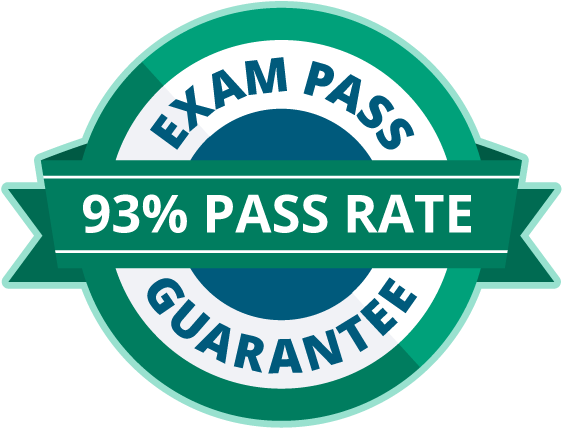 Get certified with an Exam Pass Guarantee
Looking to get certified? Many of our boot camps are backed by an Exam Pass Guarantee, ensuring you leave with the certification you want.
What Is CWSS?
Just a few days ago, the United States Computer Emergency Readiness Team Coordination Center (CERT/CC) has released information on Wi-Fi Protected Access II (WPA2) protocol vulnerabilities that were able to allow a malicious hacker to take control of affected systems.
"The vulnerabilities are in the WPA2 protocol, not within individual WPA2 implementations, which means that all WPA2 wireless networking may be affected," warned the group. The frequency of cyber-attacks to wireless devices is on the rise as the technology is rapidly spreading and mobile devices are often less protected than their wired counterparts. Users tend to let their guards down when it comes to cell phones, wearable tech devices, and tablets. Wireless security specialists are expected to be in demand in the next few years to help secure the many connected devices our future will employ including, for example, medical IoT or connected automobiles. These professionals will be expected to be able to move in diverse environments as they protect a variety of wireless and mobile technologies.
So, you want to be a CWSS. Do you know what a CWSS does? They have an essential role in defending wireless networks against attacks and, therefore, are required to be familiar with the tools and defenses of the trade and technologies including the family of IEEE 802.11 protocols, WPA/WPA2, and WIPS/WIDS. They are also expected to detect or prevent intrusions effectively or accurately pinpoint the presence of unauthorized access points or identify threats; these professionals must know how to plan, design, and manage a secure wireless LAN (WLAN) that will safeguard every computing device connected to it.
The employment for these specialists is projected to grow at a faster-than-average rate for the next few years, as per the U.S. Bureau of Labor Statistics that tells about the need for more specialists who can implement security measures to protect organizations' WLAN networks and Wi-Fi systems from viruses and cyber-threats (e.g. hacking, data breaches). However, employers are already finding some difficulty in locating well-qualified specialists with a valid certification who have a good grasp regarding wireless anatomy and the knowledge necessary to deploy secure mobile solutions using appropriate technologies to deter outsiders hacking wireless networks and smartphones, tablets, laptops, or desktop PCs using Wi-Fi. As a result, some ICT companies are often willing to pay more for professionals that can demonstrate their expertise in the wireless realm.
What Is the Average CWSS Salary?
CWSS salaries vary significantly depending on geographic location, specific job duties and years of experience.
The average salary for Wireless Security Engineers is $82K per year, ranging from $49.6K to $118K, as per Paysa.com. The same source indicates in $144,000 the average salary for Wireless Security Specialist Engineers.
Note that according to InfoSec Institute's Salary Outlook for Security Engineers:
ESTIMATED SALARY = $70,000-$90,000
50% EARNED MORE THAN $82,000
LOWEST EARNING 10% < $60,000
HIGHEST EARNING 10% > $110,000
What Is the Average CWSS Salary by Experience?
As in most cases, pay for this job does change much by experience, with the salary of most experienced professionals being often significantly higher. According to Glassdoor data, for example, the national average salary for a Senior Wireless Security Systems Engineer is $106,984. Experienced professionals are in demand and employers are willing to invest more in hiring and, above all, retaining wireless security IT practitioners who are already well rounded and, even better, have certifications that can prove their worth.
Certifications often translate into the highest pays. CWNP designation holders can earn higher salaries than their uncertified IT colleagues, with reported salaries up to $87,250 for some sales and support Certified Wireless Technology Specialists (CWTS) to $262,500 for Certified Wireless Network Experts (CWNE). Also, the national employment outlook appears to be brightening with the hiring of more CWSPs (Certified Wireless Security Professionals) who can make as much as $138,500. Robert Half's latest Salary Guide places the starting salary (50% percentile) of wireless network engineer (considered one of the 10 best technology jobs to watch in 2018) in the six-figure range at $119,000, so earning a certification is definitely a positive investment for career advancement.
What Is the Average Salary by Job Role?
CWSSs are employed in an extensive range of fields, and they can be an essential part of any business' overall technology team to help evolve the security posture of the organization.
Job Role
Salary
Network Security Engineer
$55,329 - $125,193
Computer Network Support Specialists
$46,070 - $105, 910
Wireless Network Engineer
$54,000-$109,000
Wireless Security Engineer
$78,000-$146,000
Wireless Security Consultant
$48,000-$115,000
What Is the Average Salary by City?
Based on PayScale's salary info, "Salaries for Network Security Engineers in the United States average out at around $84K annually, but Houston employers pay the most, offering approximately $135K on average. Network Security Engineers can also look forward to large paychecks in cities like San Jose (+47 percent), Dallas (+20 percent), Raleigh (+15 percent), and Indianapolis (+14 percent)."
A Senior Wireless Security Systems Engineer also has a national average of $106,984 against $114,227 of DC professionals for Glassdoor.
When comparing midpoint starting salaries across the U.S. instead, Robert Half Technology found that a Wireless Network Engineer pay can vary greatly:
Seattle: $143,990
San Francisco: $166,600
Los Angeles: $155,890
Denver: $129,710
St. Louis: $118,405
Dallas: $130,900
Chicago: $146,965
New York: $167,195
Miami/Fort Lauderdale: $126,735
Boston $159,460
What Are the Benefits of Becoming CWSS Certified?
In a recent article at CertMag.com, Ahmed Badr, an experienced network consultant, wrote about the Five top certifications to get you involved in wireless networking; he included CWSP offered by Certified Wireless Network Professional (CWNP) among the list of most sought-out certifications due to the fact that security for wireless networks is definitely one of the most in-demand networking skills currently. Certifications are a great way to keep current not only with the new methods malicious hackers use to attack systems but also with the latest developments in defensive technologies, tools and monitoring methods.
Ahmed states the vendor-neutral advanced level CWSP credential gives such individuals the knowledge and skills to secure any wireless network thanks to the critical security topics it covers, to include "wireless vulnerability assessment, WLAN security audits, and compliance monitoring solutions, and implementing Wireless Intrusion Prevention Systems (WIPS)." To acquire this credential, candidates need to demonstrate basic knowledge through another certification, the CWNA (Certified Wireless Network Administrator), that shows they have the required knowledge of topics like radio and antenna technologies, wireless architectures, 802.11, wireless standards and troubleshooting. The CWSP is valid for three years after which time, professionals can re-certify or move on to acquire the more advanced CWNE (Certified Wireless Network Expert) for experienced professional with advanced knowledge in "protocol analysis, intrusion detection and prevention, performance and QoS analysis, spectrum analysis and management and advanced design," as mentioned on the official website.
According to Pearson VUE that serves test owners and test takers in nearly every industry, IT professionals in over 140 countries have already achieved CWNP certification to prove their knowledge in how to make wireless networks more secure, cost-effective and reliable.
How Can I Become CWSS Certified?
In addition to experience gained on the job, it is possible to become a Certified Wireless Security Specialist by looking for specific and effective training programs like InfoSec Institute's Wireless Security Training course, which is 5-days hands-on class where you will use a variety of industry-standard access points, 802.1x protocol assessment devices, and WLAN security assessment tools from vendors. The course prepares professionals to pass the CWSP certification. Alternatively, there is CWNP's Wi-Fi Security coursework that will measure the skills and knowledge necessary and gets students ready for this professional-level cert. Also, the CWSP Premium Self Study Kit includes unlimited access to an eLearning Course in preparation of the CWSP-205 exam (See: What's Changed in Exam CWSP-205?).
Sources:
Wireless Security Engineer Salaries, Paysa
Security Engineer, InfoSec Institute
Network Security Engineer Salary, PayScale
Networking and Security Salaries, Cisco (Robert Half Technology findings)
Certified Security Professional (CWSP) Salary, PayScale
Certified Wireless Security Professional Salary, CWNP (Robert Half's latest Salary Guide)
2017 IT Skills and Certifications Pay Index, Foote Partners, LLC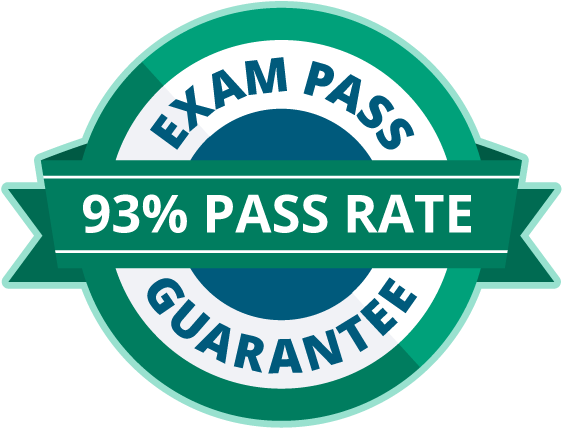 Get certified with our Exam Pass Guarantee
Many of our boot camps come with an Exam Pass Guarantee: if you fail on your first attempt, we'll invite you to re-sit the course for free and cover the cost of your second exam.