Other
Average CCIE salary [updated 2021]
Are you a CCNA or CCNP looking to progress your career to the next level? Do your interests lie in troubleshooting and operating converged network infrastructures? If so, you should take the time to familiarize yourself with the Cisco Certified Internetwork Expert (CCIE), a highly technical certification offer by Cisco that's often considered to be the gold standard in networking.
Cisco Systems, Inc. is a global leader in designing, manufacturing, and selling of networking equipment. The company was founded in 1984 and has been authority in the industry ever since. Today, Cisco Systems caters to a wide range of IT networking infrastructure and solutions including borderless networks, Datacenter and Virtualization, Next Generation Networks, Storage Networking and Cloud Computing services, Voice and conferencing, Unified Computing System (UCS), Cisco Application Control Engine (ACE), Cisco Low Earth Orbit router (CLEO), among others. In order to handle the demand for skilled professionals to handle their product or service requirements, Cisco Systems has introduced several IT Professional certifications and the Cisco Certified Internetwork Expert certification, is one such high-end program.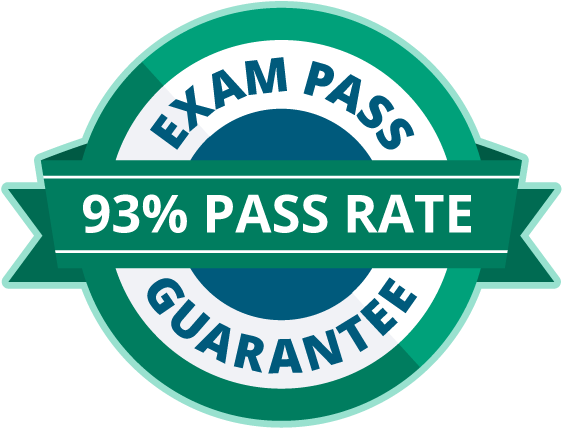 Get certified with an Exam Pass Guarantee

Looking to get certified? Many of our boot camps are backed by an Exam Pass Guarantee, ensuring you leave with the certification you want.
Why CCIE is so popular
The CCIE is one of the top networking programs today and certifies that an individual possesses specific set of skills and expertise in the area of networking. It is a prestigious course and the number of engineers who are able to actually obtain CCIE certification is less than 3%. You can very well imagine how detailed the course structure might be. In fact, once a candidate passes the requirements for the CCIE program, they are awarded a unique CCIE number assigned by Cisco. The CCIE certification is accepted worldwide and establishes your identity as an expert network engineer with skills necessary to manage or operate various Cisco products and solutions.
Average pay after CCIE certification
Cisco Certified Internetwork Expert (CCIE) is a prestigious certification in network engineering offering an average annual salary of $126,980. The national salary trend for CCIE has seen some 'highs' and 'lows' and peaked after April 2014 as can be seen from the following graph:
Job titles for CCIE certified professionals
The entry level job titles in the industry for a Cisco certified internetwork expert include Network engineer, network architect, Cisco engineer, and network analysts. The mid and senior level designations for CCIE certified professionals include Sr. Network Engineer, Cisco consultant, Senior security engineer, CCIE Systems Engineer, Lead Network Engineer, Cisco Network Architect, and Senior Network Support Engineer among others.
What sets CCIA certification apart from other networking certifications?
The Cisco Certified Internetwork Expert (CCIE) certification program focuses on seven key areas of expertise and is aimed at enabling an individual with strong networking knowledge. This certification program provides a candidate with the skills, knowledge, capabilities in the following areas:
Routing & Switching: The CCIE Routing and Switching certification helps an individual to gain expert-level skills that will be required for planning, preparation, operation, monitoring and troubleshooting of a variety of complex converged networks.
Service Provider: The CCIE Service Provider Certification is focused at ensuring that an individual is able to develop expert-level skills and knowledge needed for building an extensible service provider infrastructure, which will help in delivering rich managed services.
Security: The CCIE Security course focuses on network security and provides skills necessary for creating and managing end-to-end secure networks and for troubleshooting integrated environments.
Service Provider Operations: The Cisco Service Provider Operations certification is meant to assess and validate expertise in managing PE-CE and PE-PE network infrastructures in both Cisco IOS XR and Cisco IOS.
Wireless: CCIE Wireless certification validates expertise of an individual in several areas of WLAN technology
Voice/Collaboration: This CCIE certification focuses on providing knowledge and skills necessary to handle different aspects of Voice over IP products and solutions within the Cisco enterprise network environment.
Data Centre: This certification builds expert-level skills in individuals for planning, preparation, operation, monitoring, and troubleshooting complex data centre networks.
For more information on how you can start the process of earning your CCIE, fill out the form below for a course syllabus and pricing information.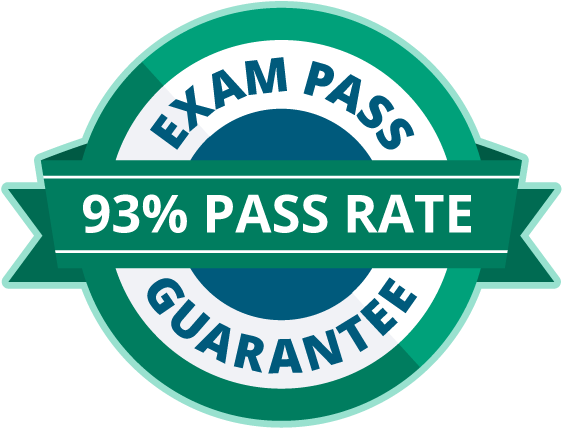 Get certified with our Exam Pass Guarantee

Many of our boot camps come with an Exam Pass Guarantee: if you fail on your first attempt, we'll invite you to re-sit the course for free and cover the cost of your second exam.
Related Salary Articles: