CompTIA CySA+
CySA+ salary data [Updated 2021]
Before you decide to earn a new certification, make sure you know it will help you earn a higher salary and unlock new career advancement opportunities. CompTIA offers the Cybersecurity Analyst (CySA+) certification as a way to teach cybersecurity pros to apply behavioral analytics and data analysis to the ever-evolving task of detecting and preventing threats. 
But how much can you expect to earn with a CySA+? 
It's not a simple question to answer. Your CySA+ certification can be used towards several career paths in the cybersecurity field, and the pay can vary quite a bit. Some factors that influence your pay include your professional experience, your education and even the city you live in. Luckily, we live in the era of big data where statistics are readily available to help us make important professional decisions.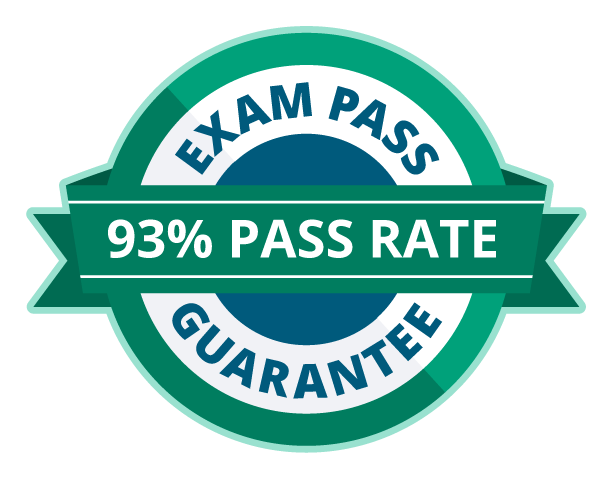 Earn your CySA+, guaranteed!

Get hands-on experience and live expert, instruction. Enroll now to claim your Exam Pass Guarantee!
To shed some light on what you can expect to make with your CySA+, we'll look at data from sources like CyberSeek, Glassdoor and Indeed. While the numbers we look at are averages and not the exact dollar amount you'll make, there's still a lot to learn from the data. You'll also see how factors like education, location and the company affect your earning potential. 
We'll draw that data from a list of the most common job titles for CySA+ holders, according to CompTIA. Jobs that commonly use CompTIA CySA+ include: 
IT security analyst

Security operations center (SOC) analyst

Vulnerability analyst

Cybersecurity specialist

Threat intelligence analyst

Security engineer

Cybersecurity analyst
Average salary for CySA+ holders 
The salary you can expect to earn with your CySA+ depends on your job role. To give you a clearer picture of what you might earn, we collected salary data from Indeed for common job titles for CySA+ holders. Generally speaking, you can look forward to earning an average of $90,000 yearly. 
Security analyst: $98,722

Cybersecurity analyst: $95,699

IT security specialist: $82,142

Security operations center (SOC) analyst: $105,544

Security engineer: $107,762
What affects CySA+ salary and earning potential? 
Earning your CySA+ certification will open doors to higher-paying positions that non-certified professionals don't have access to. That being said, your specific salary will vary based on numerous factors, including your education, location, experience and more. We'll discuss each factor in detail below. 
Education
Certifications aren't the only form of education employers like to see. College education plays a big role in determining how much money you'll make. For the most part, someone with a master's degree will earn more than a bachelor's degree holder, and a bachelor's degree will get you more mileage than an associate degree. 
Your degree can be especially make-or-break in competitive markets where you're going up against highly-qualified competitors. According to CyberSeek, 61% of job descriptions for an entry-level role as a cybersecurity specialist ask for a minimum of a bachelor's degree. This number rises to 65% for cybersecurity engineers and 73% for cybersecurity analysts. 
Work history 
As a rule of thumb, the more relevant on-the-job experience you have, the more money you can expect to make. That means entry-level professionals will typically earn less than their more seasoned counterparts. 
While CompTIA recommends having at least three to four years of hands-on information security or related experience, that's not a firm requirement. If you're new to the cybersecurity field, you may want to put off earning the CySA+ until you have a few years of work history under your belt so you can get the most out of your new credential. In the meantime, CompTIA recommends getting the Security+ and Network+ credentials. 
Pay by experience level for CySA+
Early career (1-3 years): $63,053 per year

Early mid-career (4-6 years): $63,053 per year

Late mid-career (7-9 years): $82,566 per year

Late career (10+ years): $85,789 per year
Employer 
Every company works with a different budget, which directly influences what you can expect to make. Generally speaking, private companies have more to offer in terms of salary and benefits than non-profits, schools and government agencies. 
For doing company-specific salary research, Glassdoor is an excellent tool and even tracks annual data for the cybersecurity field. As of March 2021, the average yearly base pay was $90,000 per year. That's a huge range, and where you fall on it is determined by many of the factors discussed here. 
Here's salary data for some of the top employers of CySA+ holders. 
Peraton: $132,087

Leidos: $128,170

Northrop Grumman: $127,353

Citi: $123,226

General Dynamics Information Technology: $115,228

Cisco Systems: $109,297

Google: $95,000

U.S. Department of Defense: $88,000

Army National Guard: $79,000

U.S. Navy: $78,030

U.S. Army: $70,116
According to CompTIA, employers where CySA+ is in-demand include the Department of Defense (DoD), Target, Western Governors University and Northrup Grumman. As you can see, the defense industry employs a considerable number of cybersecurity professionals, but your skills are needed across a huge variety of fields, including retail, healthcare, finance and insurance. 
According to CompTIA, other popular employers among CySA+ holders include: 
U.S. Department of Veterans Affairs

U.S. Navy

RICOH USA

Japan Business Systems (JBS)

Federal Reserve Bank of Chicago

Washington State Patrol

KirkpatrickPrice

Integra

Dell SecureWorks

Linux Professional Institute

Boulder Community Health

BlacKnight Cyber Security International

Summit Credit Union
Location
Location is another big factor that influences your CySA+ earning potential. Things to keep in mind are the cost of living, job competition and industry concentration. In other words, scoring a job in Silicon Valley is more likely than finding one in Missoula, thanks to higher industry concentration. The Silicon Valley job also comes with a higher salary. However, San Francisco's higher cost of living means you may make less than someone with your same job in Missoula. It's a lot to take into consideration! 
According to Indeed, here are some of the best areas to seek employment with your CySA+ in hand:  
Washington, D.C.: $119,481 per year

Boston, Mass.: $100,944 per year

Dallas, Texas: $99,528 per year

New York, N.Y.: $99,200 per year

Atlanta, Ga.: $96,867 per year

Austin, Texas: $83,887 per year
States with the highest number of cybersecurity job openings are California, Texas, New York, Florida and Illinois, according to CyberSeek's employment heatmap. 
As you can see, most of those states are also listed above as areas with higher-than-average salaries for CySA+ holders. This means you have good odds of both landing a job and making good wages in those cities. This is a sign of a healthy job market, as opposed to industries where demand is low and wages are stagnating. Great news for cybersecurity pros.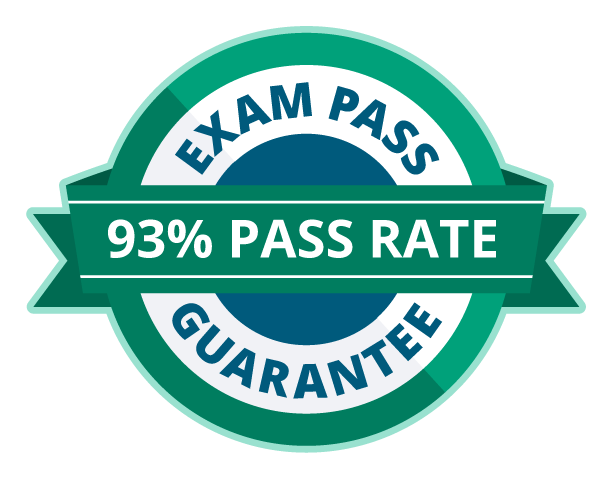 Earn your CySA+, guaranteed!

Get hands-on experience and live expert, instruction. Enroll now to claim your Exam Pass Guarantee!
Boost your salary with the CySA+ certification
Earning your CySA+ certification will open doors to higher-earning positions in the cybersecurity field. However, keep in mind that many factors influence how much you end up making each year. Some of these factors may be out of your control, like the location where you work, but your education and experience in the field are yours to take charge of. Ultimately, your CySA+ is just one piece in the puzzle of your earning potential.
Sources:
What Jobs Can I Get with CompTIA CySA+ Certification?, CompTIA
CompTIA CySA+, CompTIA
Information Security Analysts Salaries in United States, Glassdoor
IT Security Analyst Careers, Indeed
Cybersecurity Career Pathway, Cyber Seek
Cybersecurity Supply/Demand Heat Map, Cyber Seek