CompTIA CySA+
CySA+ jobs outlook [updated 2021]
Certifications go a long way in the cybersecurity field. They teach you the skills and knowledge you need to succeed in various career pathways but also net you a higher salary. Plus, when it comes time to apply for a new job or promotion, your certification will put you a cut above the competition. 
The CySA+ certification by CompTIA is ideal for mid-level professionals who have already earned their Security+ or Certified Ethical Hacker (CEH) credentials. CySA+ builds on the foundational principles you learned in your core certifications and teaches you additional skills related to threat detection and risk assessment.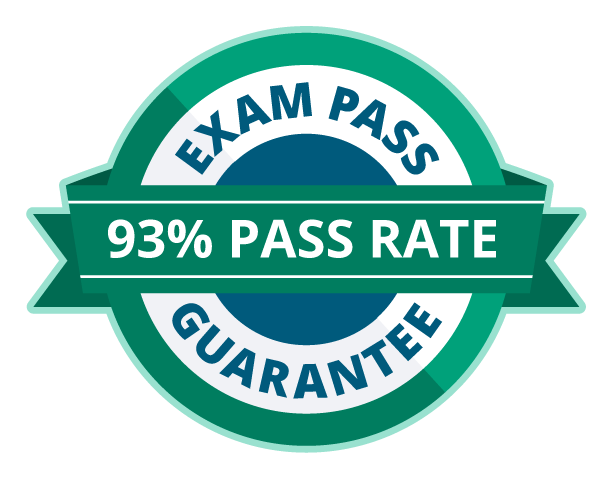 Earn your CySA+, guaranteed!

Get hands-on experience and live expert, instruction. Enroll now to claim your Exam Pass Guarantee!
Common job positions for CySA+
A CySA+ certification opens doors to many different professional pathways. Here are some of the most popular jobs for CySA+ holders, according to CompTIA: 
IT security analyst

Security operations center (SOC) analyst

Vulnerability analyst

Cybersecurity specialist

Threat intelligence analyst

Security engineer

Cybersecurity analyst
Most of the jobs fall under the analyst umbrella, although cybersecurity specialists and cybersecurity engineers are also represented. This is likely because the CySA+ focuses on skills like data analysis for identifying vulnerabilities, risks and threats. 
You may end up filling multiple roles throughout your career or advancing through the ranks from a job as a cybersecurity analyst to a security engineer. A loose roadmap for how you'd like your career to progress can help you decide if the CySA+ is ultimately the right choice for you. 
CySA+ job market
As the cybersecurity field grows at a red-hot pace, the demand for certified professionals is also growing. The U.S. Bureau of Labor Statistics reports positive growth across the entire industry, but it's helpful to zoom in on specific roles. Take a look at what they have to say about the outlook for information security analysts, which is just one of the many jobs you can pursue with a CySA+ certification: 
Average annual pay of $99,730 per year ($47.95 per hour)

Over 27,819 job openings between March 2020 and March 2021

Much faster than average job growth outlook. That's an increase of 31% between 2019 and 2029, which translates into 40,900 more open roles
If there's one big takeaway here, it's that there are a ton of exciting opportunities for you to explore. And with the right skills and certifications, your future in cybersecurity will be a bright one. 
Let's do a deeper dive into all the factors that make up the big picture of the CySA+ jobs outlook. 
Best geographic locations for CySA+ jobs
Some cities have a better cybersecurity scene than others. As a result, you'll see more job availability as well as higher salaries there. Take a look at some of the best cities for finding a job with the CySA+ certification and their average salaries:
Washington, D.C.: $119,481 per year

Boston, Mass.: $100,944 per year

Dallas, Texas: $99,528 per year

New York, N.Y.: $99,200 per year

Atlanta, Ga.: $96,867 per year

Austin, Texas: $83,887 per year
It may come as no shocker the best-paying places to use your CySA+ are big cities. Typically, large metropolitan areas have a higher concentration of tech-related jobs than small cities and rural areas. What may be surprising is the concentration in the southeastern U.S., with Atlanta, Ga., making the cut. Texas is also a hotbed of cybersecurity employment with not one but two major cities on the list. 
Best companies to work for with a CySA+
We know the job outlook looks good, but what about employers? Who hires CySA+ certification holders? 
Companies of all shapes and sizes hire people with the CySA+ certification. However, some companies have a reputation for hiring a higher-than-average number of CySA+ holders, so you may want to pay special attention to those companies when your job search begins. 
The U.S. Armed Forces and defense contractors are the top employers in this arena, although companies in retail, finance and healthcare also need cybersecurity pros. 
Here is a list of companies where CySA+ holders are in high demand, along with the average salary for each one: 
Peraton: $132,087

Leidos: $128,170

Northrop Grumman: $127,353

Citi: $123,226

General Dynamics Information Technology: $115,228

Cisco Systems: $109,297

Google: $95,000

U.S. Department of Defense: $88,000

Army National Guard: $79,000

U.S. Navy: $78,030

U.S. Army: $70,116
CompTIA also publishes a list of employers that commonly hire CySA+ holders. As you can see, there's more industry variety represented here: 
Target

Western Governors University 

U.S. Department of Veterans Affairs

U.S. Navy

RICOH USA

Japan Business Systems (JBS)

Federal Reserve Bank of Chicago

Washington State Patrol

KirkpatrickPrice

Integra

Dell SecureWorks

Linux Professional Institute

Boulder Community Health

BlacKnight Cyber Security International

Summit Credit Union
Keep in mind that this list is by no means exhaustive. Your cybersecurity skills are in high demand at companies in almost every industry. 
Years of experience for CySA+ professionals
The CySA+ certification is a big professional benefit, but it's not the only thing employers look at when they're considering hiring you. How many years of work experience you have is another major factor. 
CompTIA recommends having at least three years of related experience before you tackle the CySA+ exam. Although that's not a hard-and-fast rule, it does give you a benchmark for where you should be in your career. 
Let's take a look at two job titles that are popular for CySA+ holders, according to CompTIA: cybersecurity analyst and cybersecurity engineer. We chose one mid-level job and one advanced-level job so you could get an idea of what to expect at different stages of your career. 
Experience breakdown for cybersecurity analysts 
Entry-level (0-1 years): 9.6%

Early career (1-4 years): 48.3%

Early mid-career (5-9 years): 23.1%

Experienced (10-19 years): 13.7%

Late career (20+ years): 5.3%
Nearly half of cybersecurity analysts are in the early stages of their careers, having entered the field 1-4 years ago. Nearly one-quarter are in the early mid-career phase, which covers five to nine years of work experience. The number significantly drops off in later career phases, as analysts are promoted or move into more advanced-level jobs like a cybersecurity engineer.
Experience breakdown for cybersecurity engineers
Entry-level (0-1 years): 6.6%

Early career (1-4 years): 33.7%

Early mid-career (5-9 years): 24.1%

Experienced (10-19 years): 28.3%

Late career (20+ years): 7.4%
While there's a good percentage of cybersecurity engineers in the early phase of their careers, over half fall within the 5-19-year bracket. Overall, the spread is fairly even across the three middle career phases. This is good news for both newcomers to the cybersecurity field and old hands who are looking to move up the career ladder. In either case, the CySA+ will help you secure the career momentum you're looking for. 
Based on the data available from Glassdoor, Indeed and CyberSeek, there are a few other helpful conclusions we can draw from employment trends for CySA+ holders. To fall into the hiring "sweet spot," consider the following: 
Minimum of a Bachelor of Science degree; Master of Science is preferable for advanced-level jobs 

Between 3-19 years of related work experience 

Flexibility to work in a "cybersecurity hub" like Washington, D.C., Seattle or New York City 

Openness to work for the federal government or in the private sector for a defense, retail or finance company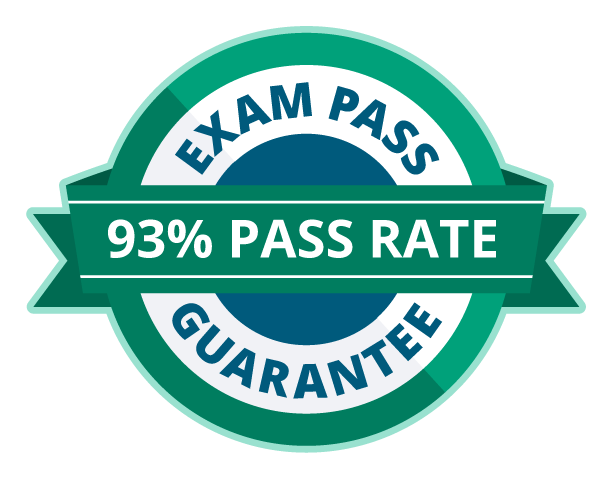 Earn your CySA+, guaranteed!

Get hands-on experience and live expert, instruction. Enroll now to claim your Exam Pass Guarantee!
Furthering your cybersecurity career
Cybersecurity is a rapidly growing field, and the demand for experienced professionals is only increasing. While the odds of finding a job in the field are in your favor, you can't expect that one will fall into your lap. Certain factors like the relevancy of your certifications will set you apart from the competition and ensure you're the best candidate of the bunch. 
Earning this mid-level certification is an excellent way to take your cybersecurity career to the next level and move into higher-paying roles. 
Sources
CompTIA CySA+, CompTIA
What Jobs Can I Get with CompTIA CySA+ Certification?, CompTIA
Information Security Analysts, Bureau of Labor Statistics
Information Security Analysts Salaries in United States, Glassdoor
IT Security Analyst Careers, Indeed