CompTIA CySA+
CySA+: Comparable certifications (SSCP, GSEC) [updated 2023]
The field of information security is both wide and varied, with many career pathway options and many certifications that professionals in the IT industry can obtain to demonstrate their skills. This sector is also plagued by a dangerous shortage of qualified workers in technical or analysis-intensive roles, with risks for digital privacy and the infrastructure of many companies unable to implement solutions to secure and defend their networks in today's computing landscape.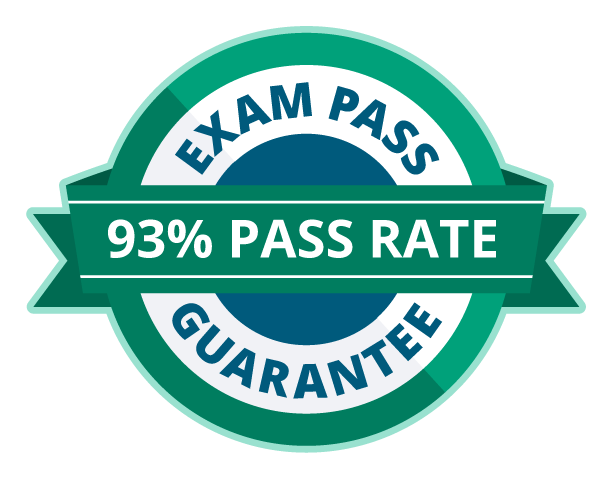 Earn your CySA+, guaranteed!

Get hands-on experience and live expert, instruction. Enroll now to claim your Exam Pass Guarantee!
So, what is the best way to create the supply to fill that demand? Offering options for professionals to embrace a clear career pathway and prove the knowledge they have acquired is an important step. Certifications can help in that effort.
Choosing the right certification for career success in cybersecurity
Qualifications can help you boost your resume, stand out among candidates, and earn more salary. A credential also enables you to succeed in a niche of the vast IT world by highlighting specific expertise and serving as a guide for all topics needed to succeed in a particular area. This needs to be a credential that fits your aspirations, career goals and level, and what is currently needed by potential employers who seek to hire top talents.
Comparable certifications: CySA+, SSCP, GSEC
So, what's the next step in your career ladder? Let's look at some popular and well-respected IT security certifications. This will help you easily select the one most closely aligns with where you are now and where you want to be.
Given the many certifications in IT security to choose from, how do you know where to start? If you already have a particular job or organization in mind, the obvious answer is to consider what the employer may require (or highly prefer) for specific roles. Then, there are many other considerations, too, from the intended career path, previous knowledge, other certifications already obtained, formal education previously acquired, the cost of the exam and the length of time before they need to recertify.
It's evident that certifications like CISSP that address a wider range of topics are listed on a higher number of vacancies, but looking at more specific credentials can give a professional a competitive edge that can make them stand out from the mass of job seekers. Certifications like CompTIA CySA+, GIAC GSEC and (ISC)² SSCP focus more on IT professionals securing systems and networks.
Of course, one of the main considerations is whether you have the particular skills or experience needed to attempt the certification exam.
Those with a minimum of four years of hands-on experience as an incident response analyst or security operations center (SOC) analyst (or equivalent) and planning on pursuing a cybersecurity technical track will find the Cybersecurity Analyst+ (CySA+) certification an excellent intermediate-level option.

Those with at least a year of experience in information systems security-related work and looking for cybersecurity generalist roles (and positions as IT administrators, managers, directors and network security professionals) might consider the Systems Security Certified Practitioner (SSCP) certification a good choice, as it effectively covers a wide breadth of topics about security administration and operations.

Those who have any relevant work experience that can demonstrate they are qualified for a proactive IT security role will find the entry-level GIAC Security Essentials (GSEC) certification of interest because it focuses on evaluating an individual's practical knowledge of information security with an exam that tests the candidate's understanding and problem-solving skills.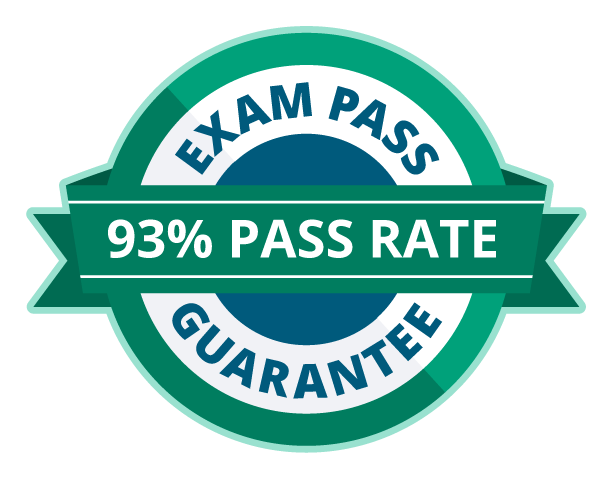 Earn your CySA+, guaranteed!

Get hands-on experience and live expert, instruction. Enroll now to claim your Exam Pass Guarantee!
How certifications align with careers
Let's find out which credential you should pursue based on your experience and see if you have the basic technical skills to complete the security tasks.
Cybersecurity analyst
As a cybersecurity analyst, you might consider the CompTIA CySA+. This credential suits those with a handful of technical and analytical skills and have experience planning and activating security measures to help build cutting-edge solutions that prevent malicious hackers from penetrating corporate networks, compromising a business's data system, or stealing data.
Security engineer
As a cybersecurity engineer, you will find that the SSCP certification from (ISC)² is among the best intermediate-level qualifications; it gives professionals the specialized learning and hands-on involvement needed to execute organizations' data security approaches and techniques. Earning this credential requires candidates to have basic knowledge of cryptography and malware, network monitoring, troubleshooting, communications, and backup and disaster recovery.
Information security specialist
As an information security manager, GSEC by GIAC might be a good choice. This credential focuses on utilizing essential security tools in the fight against cybercrime and teaches general information security best practices and methods for real-world applications. Anyone looking to take a role in an active defense response, hardening and monitoring a network, applying threat hunting and vulnerability scanning to identifying threats would find the GSEC cert of interest.
Industry-approved certification programs
If you want a qualification to carry weight, it has to be tied to industry accreditation, and these credentials are. Each described certification is ANSI/ISO/IEC 17024 (Accredited) and DOD-approved 8140 (DoDD 8570) for Level II IAT.
CompTIA Cybersecurity Analyst (CySA+)
The CySA+ certification has been approved as an Information Assurance (IA) baseline credential for the IA Workforce by Department of Defense (DoD) and is listed on the same level as the SSCP and GSEC in some categories. The certification is also valid for the following roles: CSSP Infrastructure Support, CSSP analyst, CSSP incident responder and CSSP auditor.
(ISC)² Systems Security Certified Practitioner (SSCP)
The SSCP certification suits IA jobs categorized as "Technical" level I and II. Moreover, the SSCP also falls under the DoD Cyber Security Service Provider (CSSP) section, just as CySA+. The credential is listed as valid for CSSP Infrastructure Support in that program.
GIAC Security Essentials (GSEC)
The GSEC certification also meets current industry standards and is DOD-approved 8140 (DoDD 8570) for Level II IAT. This means it's globally recognized by military, government and industry leaders. The GIAC's certification prepares individuals to assume hands-on roles concerning security tasks and is a great option for those who wish to prove their capabilities prevalently in technical matters.
Certifications and exam details
This section provides a detailed description of each certification and how to prepare for the exams.
Note: You can take any of the certification exams at Pearson VUE test centers located around the world. Online testing with OnVUE is available for ISC2 and CompTIA, while GIAC requires access to a ProctorU account for testing remotely.
CySA+
This exam evaluates one's ability to execute vulnerability and threat analysis. For the most part, the test validates intermediate-level security skills and knowledge with a technical, "hands-on" focus on IT security analytics and intelligence, threat detection techniques, addressing vulnerabilities, analyzing data, suggesting preventative measures and incident response and recovery. (Watch the CySA+ webcast with CompTIA for more specifics.)
CySA+ consists of a maximum of 85 multiple-choice and performance-based questions, with 165 minutes to complete.

Passing score: 750 (on a scale of 100-900).

Price of exam: $392 USD
Candidates are encouraged to use this document (and consider a boot camp course) to help them prepare for the CompTIA Cybersecurity Analyst (CySA+) CS0-003 certification exam.
Domains covered:
Security Operations

Vulnerability Management

Incident Response Management

Reporting and Communication
SSCP
This exam reinforces one's skills to implement and monitor IT infrastructures using cybersecurity best practices, policies and procedures that ensure data confidentiality, integrity and availability.
The test validates proven technical skills and practical, hands-on security knowledge on the topics relevant to the roles and responsibilities of today's practicing information security professionals in operational IT roles who protect an organization's digital assets.
SSCP consists of 150 multiple-choice questions with four choices each and uses a computer-based format. Participants will have four hours to complete the examination.

Passing score: 700 (out of 1000)

Price: $249 USD
Candidates are encouraged to use this document (and review a SSCP certificate path) to help them prepare for the certification exam.
Domains covered:
Security Operations and Administration

Access Controls

Risk Identification, Monitoring and Analysis

Incident Response and Recovery

Cryptography

Network and Communications Security

Systems and Application Security
GSEC
This exam verifies the hands-on IT security capability that cybersecurity professionals need today through practical questions that require the performance of the real-world-like tasks that are often required in specialized job roles. According to GIAC, GSEC validates the certification holder's information security knowledge beyond simple concepts and terminology.
GSEC has between 106-180 multiple-choice and advanced questions. Participants will have 4-5 hours to complete.
Note: GIAC exams are open-book format, but not open-internet or open-computer. It's also important to know that there is no specific training required for the GIAC Security Essentials certification, but a professional with technical mastery and practical experience might supplement their knowledge with relevant courses from a training partner.
Passing score: 73%

Price: $2,499 is the exam cost without taking SANS related training. (Note: Pricing for GIAC Certification Attempts purchased in association with SANS training is $949.00.) The GIAC Security Essentials exam is quite a bit more expensive than the comparable certs, but the certification is valid for four years; this is unlike the CySA+ and SSCP credentials that are valid for three years from the date of examination.
Prepare for the GSEC exam by utilizing GIAC Practice Tests (available through the GIAC Certification Portal). In addition, you can consider role-based courses and learning paths for professional development.
Topics covered:
Access Control & Password Management

AWS Fundamentals and Security

Container and MacOS Security

Cryptography

Cryptography Algorithms & Deployment

Cryptography Application

Data Loss Prevention and Mobile Device Security

Defense in Depth

Defensible Network Architecture

Endpoint Security

Enforcing Windows Security Policy

Incident Handling & Response

Linux Fundamentals

Linux Security and Hardening

Log Management & SIEM

Malicious Code & Exploit Mitigation

Network Security Devices

Networking & Protocols

Security Frameworks and CIS Controls

Virtualization and Cloud Security

Vulnerability Scanning and Penetration Testing

Web Communication Security

Windows Access Controls

Windows as a Service

Windows Automation, Auditing, and Forensics

Windows Security Infrastructure

Windows Services and Microsoft Cloud

Wireless Network Security
Which security certification(s) should I get?
After reading the info above, you might already have a good idea of which certification to obtain. However, you can only decide after fully understanding which topics (domains and exam objectives) each credential program covers.
One possible security certification progression career path is GSEC → SSCP → CySA+. Generally, GSEC is suitable for gaining knowledge, as the exam is focused on understanding key security concepts; on the other hand, the SSCP is a certification for the individual who must have some hands-on experience. That leaves the CySA+ credential, which goes beyond theory and tests more practical cyber-related skills and is fit for those in a mid-level role (as a cybersecurity threat hunter or analyst, for example). In particular, if your focus is on behavioral analytics, CySA+ is the best option with its emphasis on this approach to information security.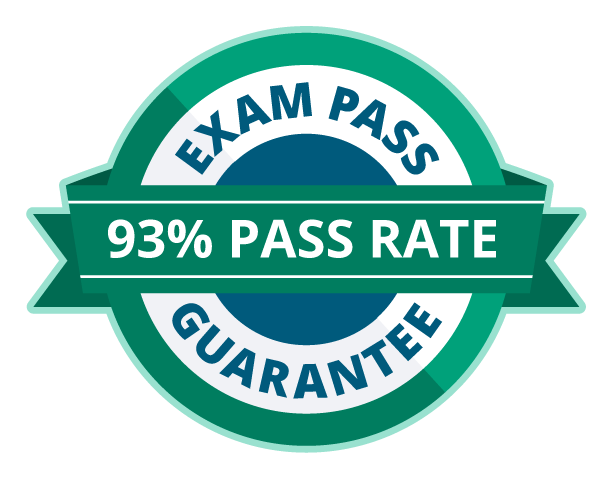 Earn your CySA+, guaranteed!

Get hands-on experience and live expert, instruction. Enroll now to claim your Exam Pass Guarantee!
Comparing certifications like SSCP and GSEC
Is a certification worth a professional's time and effort? The answer is obviously yes, as employers frequently consider certification an important measure of excellence and commitment to a career.
Choosing the proper certification can be difficult, and there is no one linear career path in an IT security role. Many of today's credential holders find the SSCP is more well-known and respected amongst employers during the hiring process. At the same time, the CySA+ is more respected within the technical community, and GSEC has been a suitable option for someone just starting a career in IT security.
No matter where you start, obtaining a credential is a great way to attract hiring managers and recruiters looking for certified holders who can validate their expertise and dedication to the field. Relevant certifications such as CySA+, SSCP and GSEC can all be great options.
Sources:
CySA+, CompTIA
SSCP, (ISC)²
GSEC, GIAC
DoD Approved 8570 Baseline Certifications, DoD Cyber Exchange
5 Jobs You Could Get with CompTIA Cybersecurity Analyst (CySA+), CompTIA