CompTIA CySA+
CySA+: Exam policies and appeal procedures [updated 2021]
Introduction
Conducting exams effectively, efficiently and in line with regulations is a daunting task. CompTIA, the vendor of the CompTIA Cybersecurity Analyst (CySA+) certification, is committed to ensuring that its certification exams are valued and respected in the marketplace. 
To enhance the integrity of its CySA+ certification, CompTIA takes certain security measures and ensures that candidates strictly adhere to them. These security measures include CySA+ certification exam policies and CySA+ exam appeal procedures, which are also the topic of this article.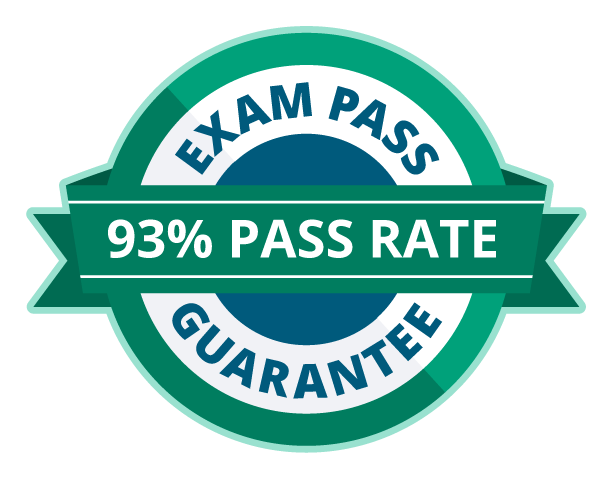 Earn your CySA+, guaranteed!

Get hands-on experience and live expert, instruction. Enroll now to claim your Exam Pass Guarantee!
What do I need to know about CySA+ certification exam policies?
The following sections will take a deep dive into the details about CySA+ certification exam policies. The candidates must comply with these policies to avoid suspension or cancellation of his or her CySA+ exam.
Testing policies
CompTIA accommodates disabled candidates in accordance with the applicable law. The candidate can request accommodation on the Pearson VUE website, CompTIA's testing partner. In addition to the English-speaking countries, the CySA+ exam is also available in non-English-speaking countries. Students can request a 30-minute time extension on the exam day.
Exam scoring is also regularly monitored by CompTIA to ensure the validity of its CySA+ exam results. In the event of aberrant or fraudulent test scores, CompTIA reserves the right to ask the suspicious candidate for a retest. 
The candidate must also allow his or her photograph to be taken by the test center administrator prior to testing for the highest level of security and authentication. Your photo will be printed on your score report.
Candidates can also avail themselves of a rescheduling policy to change his or her exam date. However, he or she must inform Pearson VUE at least 24 hours before his or her CySA+ exam appointment. Failing to do so will result in confiscation of the exam fees. The same rule is applied to the CySA+ cancellation policy.
Voucher terms and conditions
Once you purchase a voucher for your CySA+ exam, CompTIA will not allow you to make any changes later on. You must verify that you have chosen the correct voucher type, the desired quantity and the country where you are going to take your CySA+ exam.
Continuing education (CE) policy
CompTIA continuing education (CE) policies allow a candidate to participate in certain approved activities to earn the required number of continuing education units (CEUs). In the case of CySA+ certification, you will earn 60 CEUs to renew your certification for the next three years. 
CE policies are broken up into audit policies, candidate code of ethics, CySA+ certification renewal policies, audit decertification appeals policy and process, and the CEU documentation retention policy.
Exam delivery policy
CompTIA has a right to exclude countries, regions or/and test centers from its CySA+ certification program due to integrity concerns or/and security reasons.
CySA+ retake policy
If you fail the first attempt at your CySA+ exam, you can immediately apply for the second attempt without any delay. However, you will have to wait for 14 calendar days if you fail the second attempt, too. 
CompTIA does not allow unsuccessful candidates to retake the CySA+ exam with the same exam code. If you want to do so, you'll need to gain prior permission from CompTIA.
Candidate identification (ID) policy
Prior to registering and taking the CySA+ exam, CompTIA requires every candidate to make his or her primary level identification clear. Identification requirements include registering with the candidate's accurate first name and last name; two forms of valid (unexpired) and original (no photocopies) identification. In addition, ID must be issued by the country where the student is testing. 
In the event of not having the primary identification, the candidate can present an international travel passport of his or her country, along with secondary ID. Secondary ID is any identification that contains at least a candidate's name and signature, or name and recent photograph. For example, a valid blue National Health Insurance card is acceptable in Japan as a secondary ID.
Exam development policy
CompTIA exams, including the CySA+ exam, are built through the rigorous exam development process. Exam content is designed with the help of various subject-matter experts (SMEs) and based on industry-wide survey feedback. 
To meet industry expectations and knowledge standards, CompTIA SMEs spend thousands of hours during the development process. According to CompTIA's estimation, around 5,000 SME hours are required to develop a CySA+ exam. In addition, a trained psychometrician/psychologist helps the development process, review and maintenance of the CySA+ exam. 
CySA+ exam development also abides by the following standards:
American National Standards Institute (ANSI) under the ISO 17024 standard.

The Standards for Educational and Psychological Testing published by the American Educational Research Association, the National Council on Measurement in Education and the American Psychological Association

Uniform Guidelines on Employee Selection Procedures issued by the U.S. Equal Opportunity Commission
Sharing exam results
If any third party, such as an academic institution, employer, military or any other body, has paid for you to take your CySA+ exam or earn CEUs through the CE program, CompTIA will share your certification progress or/and status in completing your CE requirements with the third party.
CySA+ exam security hotlines
Below is a list of some CySA+ exam security hotlines. The candidates must avoid these behaviors, as they can involve cancellation or permanent suspension of your CySA+ certification.
Misconduct on the part of test center administrator or authorized proctor, such as helping students by providing answers

Candidates must not post CySA+ exam content on any public website or disturbing copies at public forums or conferences

Candidates must not take photographs or CySA+ exam questions or material

Use of unauthorized materials

Cheating or committing of suspicious behavior at a testing center
What do I need to know about the CySA+ appeal procedures?
If you have received written notice of violations along with applicable sanctions from CompTIA, you are given 30 calendar days to file a written request for appeal by following the CompTIA candidate appeal process. In the appeal, you must provide solid evidence, grounds for the appeal, and justification why the appeal should be granted. CompTIA will respond to the appeal within 30 days of the receipt of the appeal. 
If a candidate doesn't file an appeal within 30 days of receipt of notice of violations or any other misconduct, his or her appeal will not be considered by CompTIA. CompTIA refers the appeal to its three members of the Candidate Appeals Committee to decide the appeal. The decision of the CE Appeals Committee is binding, and the candidate is obligatory to admit it.
In the event of invalid CE activities, CompTIA will decertify your CySA+ certification and notify you through an email. Under such circumstances, you will have 30 calendar days to respond to CompTIA's email and request for appeal. All appeal documents should be completed before mailing them to CompTIA. Appealing within 30 calendar days from the day of receiving email notification is necessary. After such a period, your request for appeal will not be entertained. 
The appeals received in a timely fashion are submitted to the CompTIA's CE Appeals Committee, which incorporates a two-member arbitration panel to decide the appeal. The decision of the CE Appeals Committee is binding.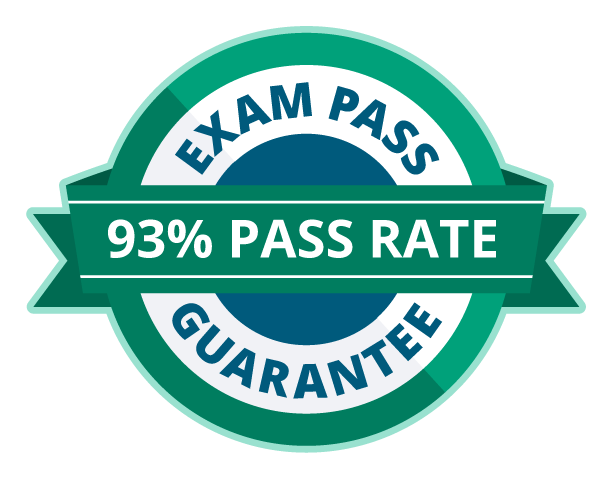 Earn your CySA+, guaranteed!

Get hands-on experience and live expert, instruction. Enroll now to claim your Exam Pass Guarantee!
Conclusion
Like most CompTIA certifications, the CySA+ follows certain standardized guidelines but still contains its own internal concerns and requirements that should be thoroughly comprehended before you attempt to take the exam. It would be unfortunate to miss your chance to take and pass this crucial, fast-rising certification exam because of a lack of understanding about the requirements and regulations. Keeping these tips in hand will help ensure that your exam day will run smoothly and safely.
Sources
Certification Exam Policies

, CompTIA

Appeals Policy and Process

, CompTIA