CompTIA CySA+
CompTIA CySA+ exam (CSO-003): your guide
CompTIA offers the Cybersecurity Analyst (CySA+) certification to cyber professionals in incident detection, prevention and response. Candidates are tested on the following:
Detection of vulnerabilities and malicious activity with appropriate security tools

The proper response to attacks and vulnerabilities

Incident response processes

Threat hunting

Reporting

Planning and recommending changes to prevent cyber threats and risks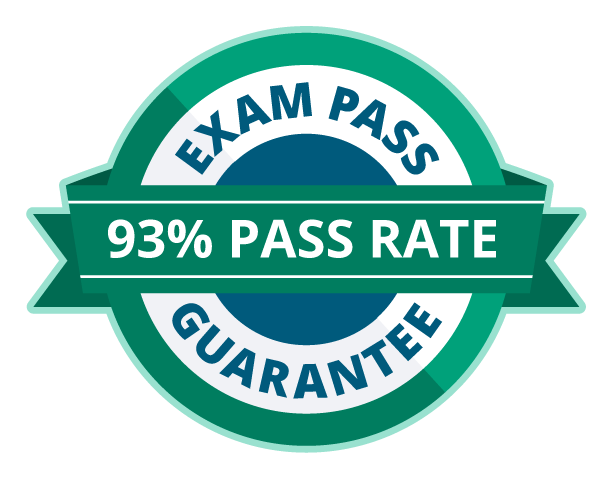 Earn your CySA+, guaranteed!

Get hands-on experience and live expert, instruction. Enroll now to claim your Exam Pass Guarantee!
CompTIA CySA+ CS0-003 certification helps IT professionals demonstrate their aptitude in various job roles, including
Network Security Analyst

Application Security Analyst

Threat Intelligence Analyst

Vulnerability Analyst

Security Operations Center (SOC) Analyst
In June 2023, the test was updated to better align with the knowledge and skills that today's analysts must have. The latest version covers current security analyst techniques, including automated incident response, threat intelligence and cloud-based tools.
What's new with CySA+
According to CompTIA, the CySA+ CS0-003 exam brings several changes to the domains. The objectives have been streamlined and are now four compared to the previous five. There is a stronger focus on vulnerability management as well as communication. In particular, the test now includes scenarios on analyzing data to prioritize vulnerabilities for better incident response, new concepts related to vulnerability handling and management, and the importance of vulnerability management reporting.
Passing the CySA+ exam and earning certification allows you to demonstrate your competency and up-to-date skills to employers. CompTIA ensures the test always aligns with the competencies currently required in the job market.
Like its predecessor, the CySA+ exam CS0-003 still covers core knowledge of cybersecurity analysts, but the updated version allows professionals to demonstrate an understanding of all current threat-hunting topics, has expanded coverage of cloud, mobile and zero trust indicators of compromise, focuses on the widest used security analyst tools (including cloud-based ones) and latest techniques for combating attacks inside and outside of the SOC, as well as incident response activities and intel automation.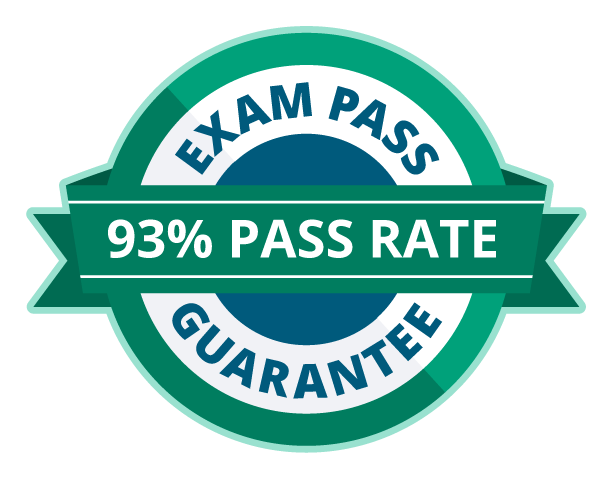 Earn your CySA+, guaranteed!

Get hands-on experience and live expert, instruction. Enroll now to claim your Exam Pass Guarantee!
But the credential doesn't just ensure the analyst is well versed in the use of enterprise Security Information and Event Management (SIEM) systems, Security Orchestration and Automated Response (SOAR), endpoint detection and response (EDR) and extended detection and response (XDR); it also addresses another much-needed skill for companies nowadays: the ability of a professional to report on the incident in an effective and meaningful way for all stakeholders, to summarize findings and applied countermeasures, to provide metrics and devise a "lesson learned" plan.
CompTIA also tweaked the recommended experience. The previous requirements included Network+, Security+ or equivalent knowledge and at least four years of hands-on information security or related experience. Version 003 requirements are less generic and include four years of hands-on experience as an incident response analyst or security operations center (SOC) analyst or equivalent experience in addition to the recommended credentials.
CySA+ CS0-003 exam
The CompTIA CySA+ exam includes a maximum of 85 multiple-choice and performance-based questions; it lasts 165 minutes and has a passing score of 750 (on a scale of 100-900). The cost in the United States is $392. The exam is now available in more languages; Portuguese and Spanish tests will follow the English and Japanese versions. The exam is proctored at Pearson VUE testing centers or online with OnVUE.
The credential is good for three years from the date of the exam and can be renewed in three-year intervals through the acquisition of 60 CEUs and payment of a $150 fee ($50/year).
Now let's look at CySA+ CS0-003 exam domains and their weight.
Domain 1: Security Operations (33%)
1.1 Explain the importance of system and network architecture concepts in security operations.
1.2 Given a scenario, analyze indicators of potentially malicious activity.
1.3 Given a scenario, use appropriate tools or techniques to determine malicious activity.
1.4 Compare and contrast threat-intelligence and threat-hunting concepts.
1.5 Explain the importance of efficiency and process improvement in security operations.
Domain 2: Vulnerability Management (30%)
2.1 Given a scenario, implement vulnerability scanning methods and concepts.
2.2 Given a scenario, analyze output from vulnerability assessment tools.
2.3 Given a scenario, analyze data to prioritize vulnerabilities.
2.4 Given a scenario, recommend controls to mitigate attacks and software vulnerabilities.
2.5 Explain concepts related to vulnerability response, handling, and management.
Domain 3: Incident Response and Management (20%)
3.1 Explain concepts related to attack methodology frameworks.
3.2 Given a scenario, perform incident response activities.
3.3 Explain the incident management life cycle's preparation and post-incident activity phases.
Domain 4: Reporting and Communication (17%)
4.1 Explain the importance of vulnerability management reporting and communication.
4.2 Explain the importance of incident response reporting and communication.
Information on all domains can be found in CS0-003 exam objectives. As mentioned, all topics relate to the primary duties of an analyst in today's cybersecurity environment. After becoming certified, candidates will have the knowledge and abilities to perform the tasks employers expect them to tackle.
Study and preparation for CySA+
Are you ready to put your knowledge to the test and stay ahead of the competition by earning the CySA+ certification? Start by looking at how the exam objectives changed from CS0-002 to CS0-003 exam to understand what topics have been added, and then focus on what you still need to learn to improve your chances of passing the test on the first attempt.
To successfully prepare, consider the self-study resources offered by CompTIA and begin by downloading the CS0-003 CySA+ exam objectives to get a comprehensive overview of the topic areas tested. For skills development, opt to attend a course from an authorized training provider that can offer CySA+ boot camps for live, instructor-led training, learning paths, assessments and role-based training roadmaps to validate in-demand cyber skills like threat hunting.
Retirement of CompTIA CySA+ exam CS0-002
The previous English version of the test, CS0-002, will retire on December 5, 2023. The Japanese version will follow soon after. Each test is discontinued usually three years after launch.
Why should I get the CySA+?
According to CompTIA, CySA+ is the preferred qualifying credential for intermediate-level cybersecurity professionals with hands-on experience as an incident response analyst or security operations center analyst.
CySA+ is a great option, especially with the Information security analyst being one of the fastest-growing job categories in the U.S., with 35 percent overall growth expected by 2031. It is one of the most popular certifications related to the role and, with its update in 2023, aligns with the most in-demand knowledge and skills requested by employers in search of well-trained analysts. For more on the CompTIA CySA+ exam update, view the free CompTIA CySA+ exam (CS0-003) changes: Everything you need to know webinar with Patrick Lane, Director of Certification Product Management at CompTIA.
In addition, Certification Magazine's 2023 Salary Survey reports an average base salary for U.S. professionals of $110,250 and $94,590 worldwide. Respondents to the survey also reported on the impact of being certified on their current job. For example, 78.4% of the professionals interviewed reported using the skills learned or enhanced through certification at least several times a week (45.3% several times a day). The majority (83.3%) also agree that, since becoming certified, they feel greater demand for their skills.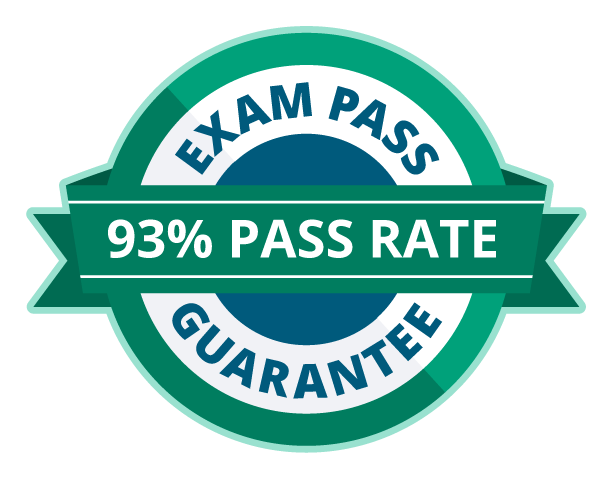 Earn your CySA+, guaranteed!

Get hands-on experience and live expert, instruction. Enroll now to claim your Exam Pass Guarantee!
Lastly, the CompTIA's CySA+ exam is an ISO/ANSI-accredited test approved by the U.S. Department of Defense to fulfill Directive 8570.01-M requirements. It complies with Federal Information Security Management Act (FISMA) regulations. It is also globally recognized by companies worldwide.
With a high salary for certified professionals, career advancement opportunities and global recognition, passing the CySA+ exam is a great career move.