CMMC
Understanding maturity models in cybersecurity: Definition and types
In the fast-paced world of cybersecurity, keeping up with evolving threats is vital. Navigating this complex landscape can be much more efficient if you have a strategic, proactive approach with clear steps.
Maturity models

in cybersecurity
Defining

cybersecurity maturity model

s
Maturity models are strategic roadmaps that provide a path for teams to progressively develop and refine their security protocols. In the case of CMMC, those "roadmaps" are broken into levels based on the sensitivity of the information shared with federal contractors. The more sensitive the information shared, the higher the level of security practices that must be applied in order to comply.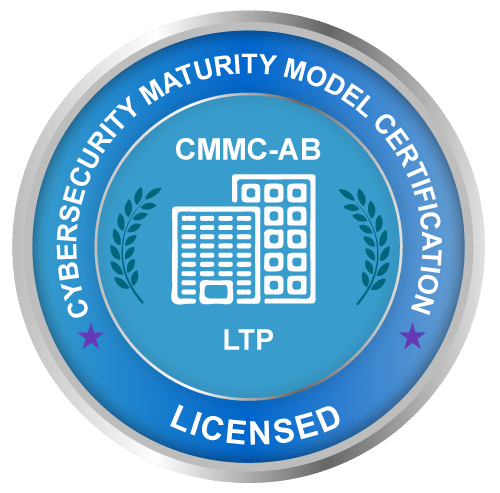 Earn your CMMC certification

Enroll in a boot camp and become one of the first Certified CMMC Assessors (CCA) or Professionals (CCP)!
We'll dive into the specifics of those levels in a moment, but first, let's peel back a layer: Why is there such a push toward these types of maturity models for organizational security?
Why the push for cybersecurity maturity models?
Cybersecurity is a relatively new practice. As it has moved from something delegated to the IT team to a core component of organizational risk, there has been a natural push to clearly define and measure key cybersecurity controls.
At their core, that's what these frameworks and types of cybersecurity maturity models do; they help to articulate specific processes and goals that elevate an organization's cybersecurity posture. They give you a snapshot of where you are now in relation to the industry — and provide next steps that are both actionable and measurable.
Types of

cybersecurity maturity model

s
A crucial step towards building a cybersecurity program is understanding the different types of maturity models. We'll start with the Cybersecurity Maturity Model Certification (CMMC). Although the newest, it's mostly built on a collection of existing best practice frameworks.
Cybersecurity Maturity Model

Certification (

CMMC

)
CMMC is a structured and scalable model designed to address the security of organizations involved in the defense supply chain. Designed to safeguard sensitive U.S. government data, the CMMC consists of three progressive levels, each indicating a different stage of cybersecurity maturity.
Level 1:

At this foundational level, o

rganizations are expected to implement 17 cybersecurity practices

. The goal is to safeguard Federal Contract Information (

FCI

) by

complying with

the federal regulations stipulated in FAR Clause 52.204-21.

Level 2:

At this advanced level, organizations

must

also implement the 110 security requirements in NIST SP 800-171 Revision 2. The goal is to elevate the cybersecurity posture to better protect

Controlled Unclassified Information (CUI).

Level 3:

At this expert level, organizations must also include a subset of NIST SP 800-172 requirements to further enhance security.
Although CMMC is designed to address the defense industrial base, any organization can use it as a framework to help guide its security program. It's best to view these maturity model levels not only as compliance markers, but as strategic milestones in fostering a resilient and robust cybersecurity culture across the organization.
Other noteworthy frameworks
While the CMMC is a great framework that is still being actively developed, it's not the only player in the game. Other frameworks like the NIST Cybersecurity Framework and ISO/IEC 27001 offer their unique blend of strategies and insights to cater to a wide array of organizational needs and goals.
In addition, there are more specific frameworks, such as the Payment Card Industry Data Security Standard (PCI DSS). If your company processes customer payments, it must implement a sound cybersecurity system that meets PCI-DSS industry standards to protect that data.
Comparative analysis can be a great way to decide which model aligns best with your organizational strategy. Through this, you can identify the unique attributes of each framework and empower your organization to navigate the cybersecurity landscape with its vision and strategy.
Advancing with

cybersecurity maturity model

s
Continuous skill development is also essential for cybersecurity teams. These models provide an organization's strategic roadmap and can serve as catalysts for professionals seeking to elevate their expertise. Embracing these maturity models fosters a culture of continual learning and adaptation for companies and individual contributors.
Aiding professional development
The comprehensive scope of these maturity models can help you gain deeper insights into the best practices and industry standards in cybersecurity, allowing you to make informed decisions about where you or your team should grow their expertise.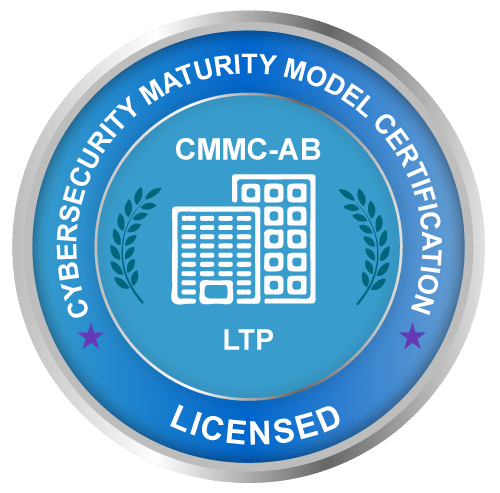 Earn your CMMC certification

Enroll in a boot camp and become one of the first Certified CMMC Assessors (CCA) or Professionals (CCP)!
Additionally, understanding different maturity models helps you confidently identify the challenges you must overcome. This can open access to more specialized roles, helping your team advance into new roles or you to grow your cybersecurity career.
Choose your maturity model and get started
Maturity models in cybersecurity serve as essential guides for companies looking to cement their reputation as technologically reliable entities while also providing professionals with a platform to hone their expertise.
Investing in these models can be incredibly beneficial for both groups — providing powerful resources to thrive in the ever-evolving cybersecurity landscape.